2013 was a great year for me. I've enjoyed sharing all these recipes with you and can't wait to share more with you this year. Thanks for making this a great year. It's you, my readers, that make this possible!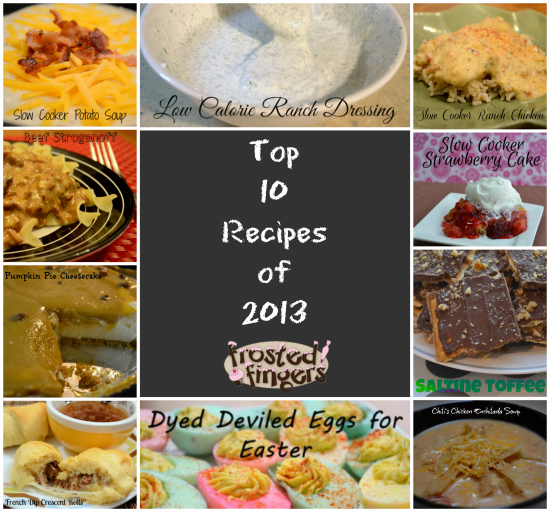 5. Slow Cooker Strawberry Cake
3. Chili's Chicken Enchilada Soup
Four of the ten were on last year's list ending up with Crockpot Potato Soup Recipe as the top once again. I'll have my first recipe of 2014 going up this week.