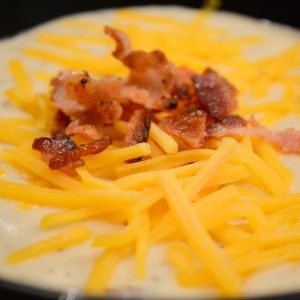 Wow! This is one of the best potato soups I've ever had! I'm so glad I found this recipe on Pinterest. Thank you Mama Loves Food for this awesome recipe! It really makes a lot of soup. You will need a 6 qt Crockpot (slow cooker) for this recipe. I think it would even be good if you added in some carrots and celery to the soup!

Crockpot Potato Soup Recipe
Rating 5.0 from 3 reviews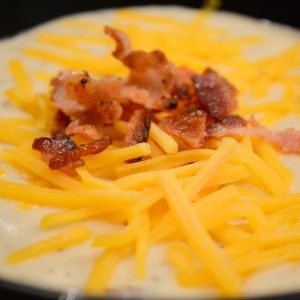 Ingredients
Soup:
5lbs Russet Potatoes, washed but NOT peeled. Diced into ½ inch cubes
1 large yellow onion, diced
10 cloves of garlic (you can use whole, crushed, or minced) - I used 10 t of minced jarred garlic
8 cups chicken stock
16 oz cream cheese
1 TBS seasoned salt or all-purpose seasoning (I used Nature's Season All)
Garnishes:
Crumbled bacon
Shredded cheddar cheese
Green onions (I don't like green onions so I left them off.)
Instructions
Add potatoes, onion, garlic, seasoning and chicken stock to slow cooker.
Cook on high for 6 hours or low for 10 hours.
Remove and puree the garlic cloves (if you used whole cloves), the cream cheese and ½ to ⅓rd of the soup, and then reintroduce to the remainder in the crock pot.
Stir every 10-15 minutes until soup is well blended.
Top with your choice of garnishes & serve!