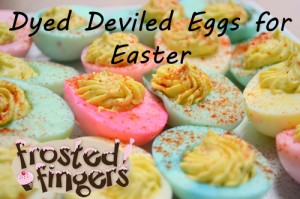 Looking for a fun way to bring color to your Easter meal? How about dying your deviled eggs? I brought them to a women's tea on my block last week and they got a lot of comments! I thought they turned out really pretty. So simple to make, too!
I'm not even going to attempt to give you my recipe, because honestly, I don't have one. I should have counted what I was doing while I was making my eggs, but it's all to taste for me. All I use in my eggs is non-fat mayonnaise and mustard. I usually throw a big glob of mayo and squirt some mustard in with the smashed up yolks and blend in my mixer until smooth. I then taste and add more of whatever is needed. Not very helpful, huh? Sorry! To make the dyed eggs, though, you want to cut your eggs in half, lengthwise and remove yolks.
Place about a half cup of water in a glass and then drop about 5 drops of food dye into the water. Drop your egg halves into the water and let sit for about 30 seconds, or as long as you'd like for darker colors. If you'd like a swirly look, drop more food coloring in the water while the egg is in there.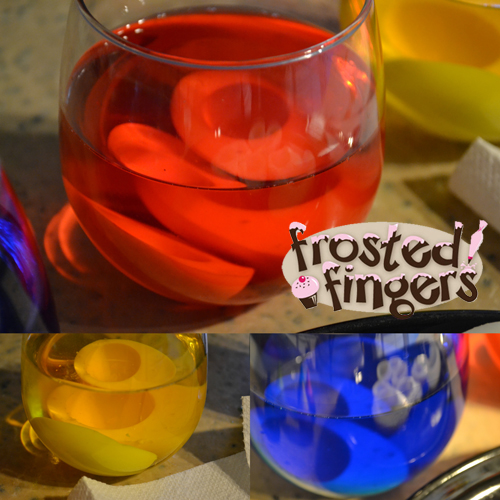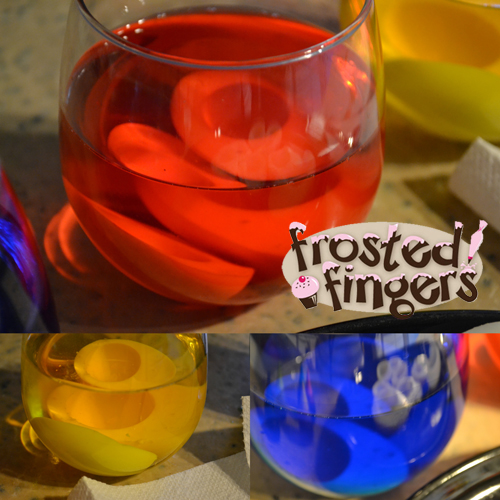 Take your eggs out of the dyed water and let dry on a paper towel.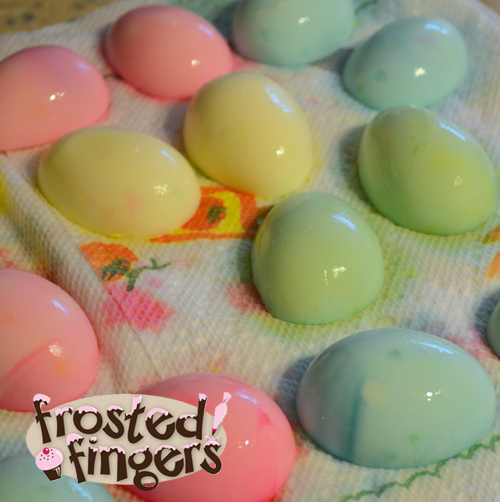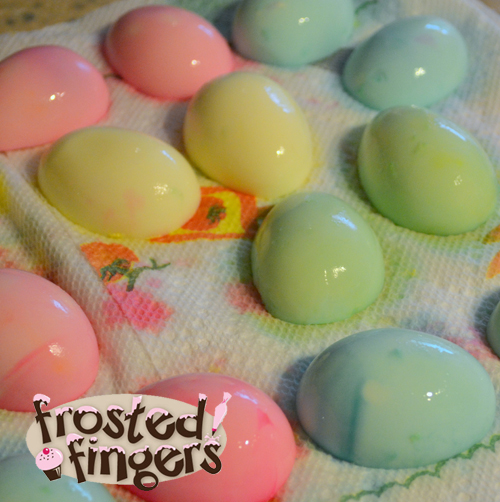 Once dry, fill your now pretty colored egg shells with your filling. I like to pipe in my filling with cake decorating piping bags and frosting tips. Taadaa! Pretty eggs for your Easter table: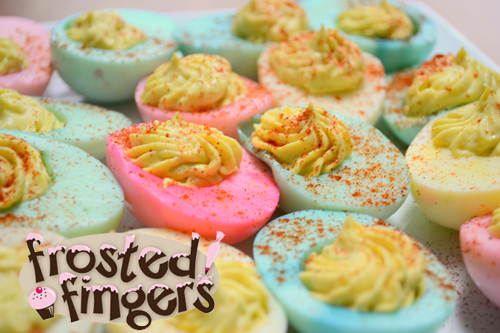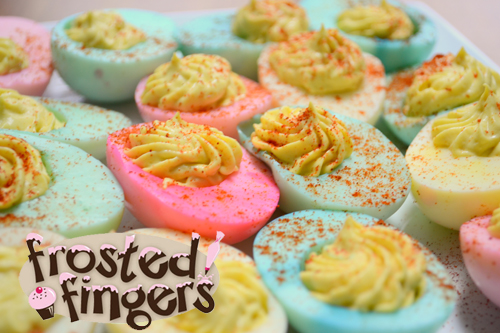 Be sure that you are using food safe dyes on your eggs and not using dyes from a kit.