Note: Tickets provided to me by the Illinois Lottery who is hosting the Anything's Possible Music Series (#APMusicSeries) this summer. All opinions are my own.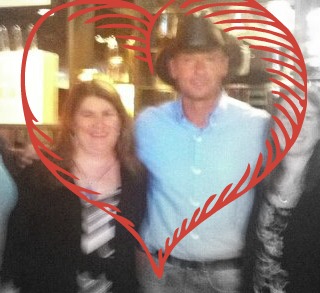 Remember that time that I MET Tim McGraw? Last year he did a special lunch to thank the military through Operation Homefront. It was so amazing to meet him. He is such a great guy and loves his country. When I was offered tickets to go see him from the Illinois Lottery, I jumped at the chance!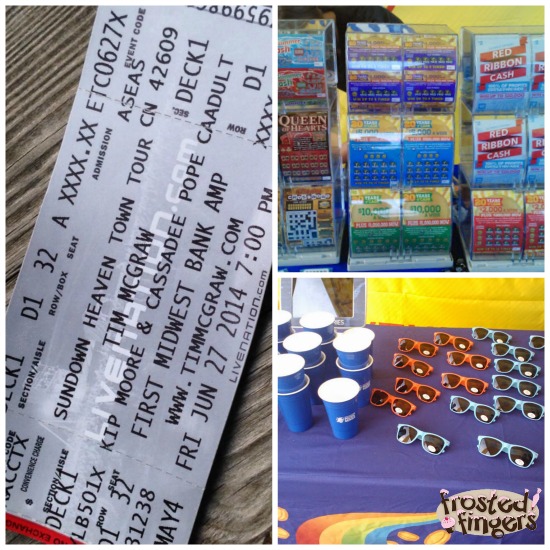 I noticed two places in the concert that had an Illinois Lottery booth set up. While we were in the audience, there was a guy coming around and taking pictures of people with the #APMusicSeries photo frame and handing out Lotto tickets (to those over 18!)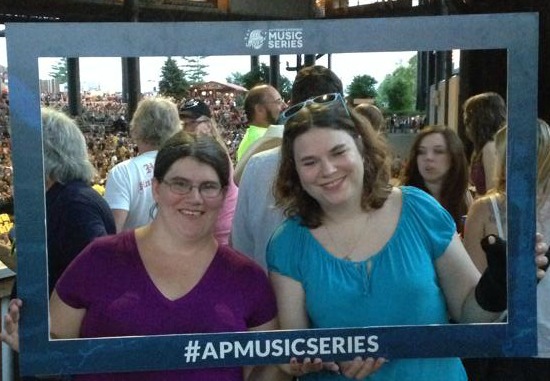 Rachael won $4 on her scratch off ticket. I didn't win anything. 🙁 BUT I felt like a winner because I was at the concert and we were really in a great place to see Tim McGraw. I've been a fan of his since I was in high school, but haven't listened to much country music lately, so I was afraid that I wouldn't know much of his music at this concert.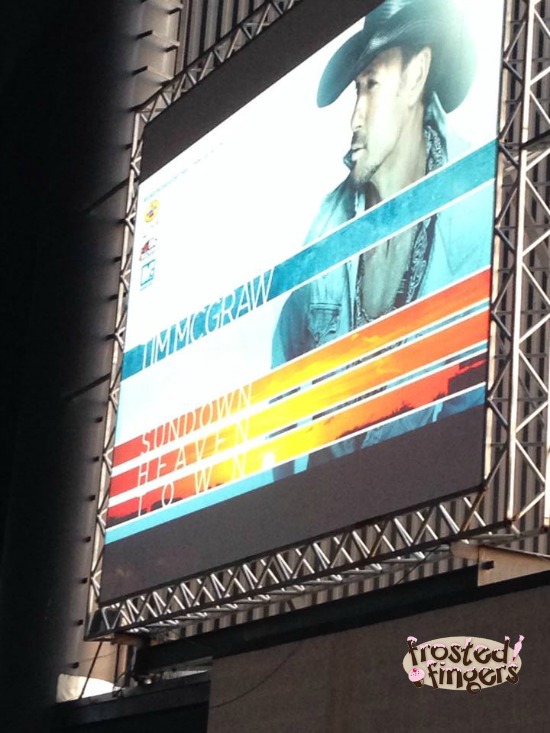 I was afraid I was going to be late to the show because I had to be at a conference downtown until 6. Luckily it ended an hour early. Rachael and I made it down to Tinley Park in time to see Kip Moore sing his last few songs. I don't know if Cassadee Pope just didn't perform or if she was on before Kip, but I doubt it. Either way, we didn't see her.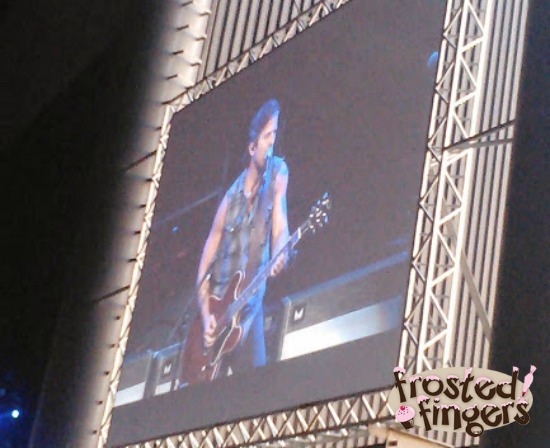 When we first got to the deck we were standing on, we could only watch the concert from the screen or hang over the railing to look at the stage. The deck was shaped like a triangle and the smallest point was facing the stage. People camped out there and didn't move until halfway through the concert. Eventually Rachael and I did make it up to the front.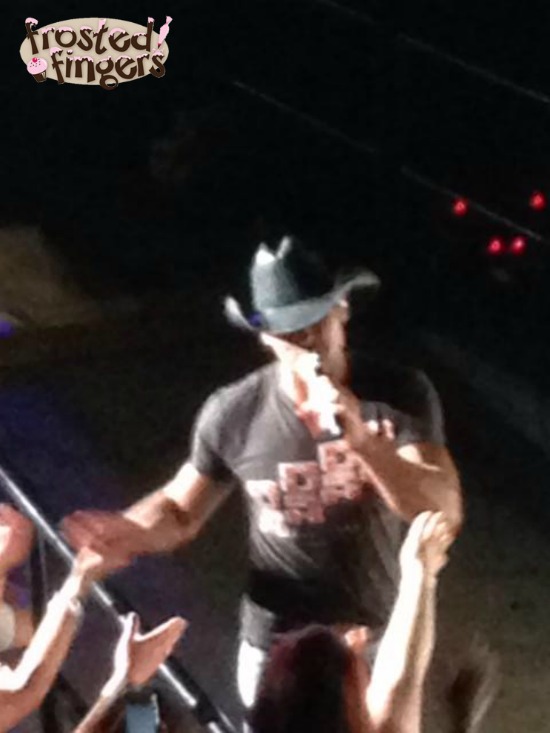 He also made it down to the wing off of our side of the stage once. It was nice to see him a little closer. A lot of these pictures came from Rachael's phone as mine is at Samsung headquarters being fixed. My backup phone is horrible. I tried taking some video with it and it's not even worth trying to publish for you to watch. Luckily the phone comes home tomorrow. You don't know how badly I miss it!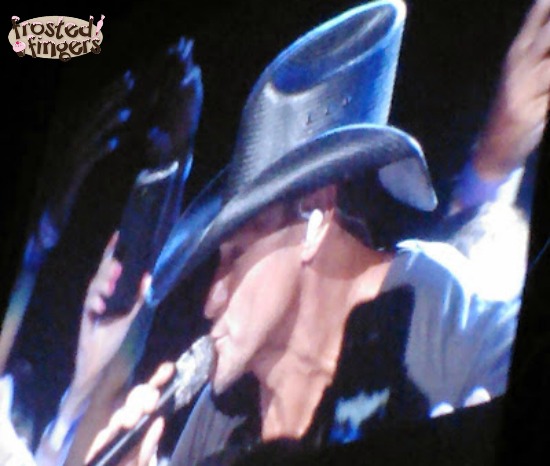 Overall I really had a great time at the concert. There was only a small handful of songs I didn't know, so I wasn't feeling left out. I couldn't believe how crazy some of the women in the concert were. Three tshirts ended up on stage and I'm pretty sure they were ON the women when they got there, because at least one of them was inside out when it was thrown up there! If you have a chance to see Tim McGraw near you, you should definitely take it! Also, check out the Illinois Lottery #APMusicSeries to see what other concerts they are hosting. Have you ever seen Tim McGraw in concert? If not, what was the last concert you went to or your all time favorite concert?