My husband and I have been working very hard lately at getting out of debt. We don't want to do all this work to have someone else sweep in and mess up our credit all over again. He's been wanting to join Lifelock for a very long time now so he can keep an eye on everything.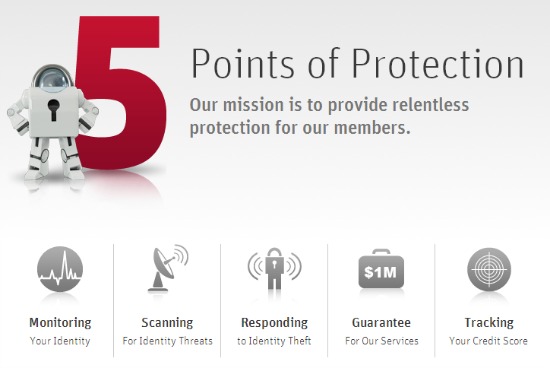 Not only does Lifelock monitor your credit scores, they monitor your driver's license and credit cards, as well as you address where they will look for sex offenders and other public records. They will review each attempt to misuse your identity, and proactively contact you anytime they detect an exposure or threat. LifeLock Ultimate® protection goes one step further—if they detect a change to the contact information on your bank accounts, they'll contact you to help correct the situation fast. You can set up text alerts on your phone to get alerted right away!
Our service guarantee** includes:

If you become a victim of identity theft while you are a LifeLock member we will spend up to $1 million to hire experts, lawyers, investigators, consultants and whatever else it takes to help your recovery.
A dedicated remediation specialist to personally assist you every step of the way in the recovery process.
Benefits provided under a zero deductible identity theft insurance policy as described on the site.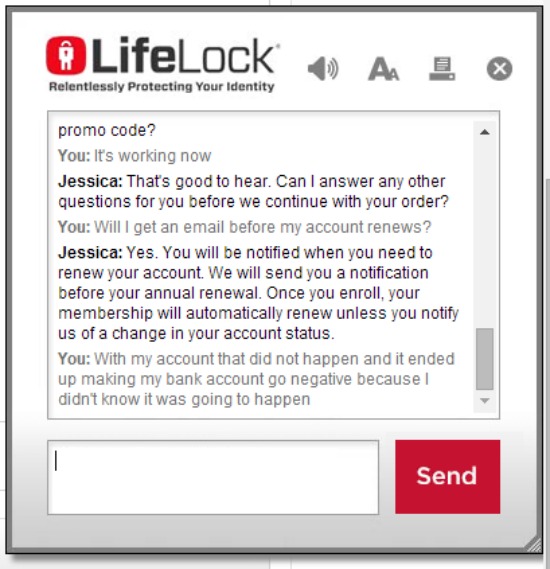 While setting up my husband's account, I had a few questions. A chat box came up on the screen and an agent walked me through the sign up process and was able to answer my questions. The agent was very friendly, quick to answer, and helped quite a lot. When I was on Lifelock  my account auto-renewed without an email to me, which caused my account to go negative. I asked the agent about that and she said that now they make sure to let you know ahead of time that your account will renew so as not to cause problems.
There are two options for Lifelock: Lifelock Standard which is $10 a month or $110 a year and Lifelock Ultimate which is $25 a month or $275 a year. You can sign up on the Lifelock site. What do you do to make sure your identity is secure? Have you ever been a victim of identity theft?