The Hundred-Foot Journey arrives in theaters everywhere August 8. I really want to see this movie as a foodie. One of my favorite soups is French Onion Soup and I want to share with you the recipe for French Onion Soup from The Hundred Food Journey.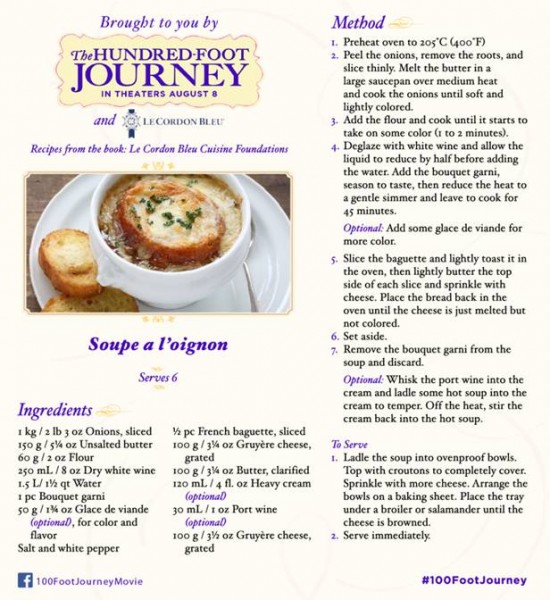 Make sure to stay connected and go watch the movie One Hundred Foot Journey.
Like THE HUNDRED FOOT JOURNEY on Facebook
Follow THE HUNDRED FOOT JOURNEY on Twitter, Instagram, and Pinterest
Do you like French Onion Soup? Are you interested in seeing The Hundred Foot Journey?