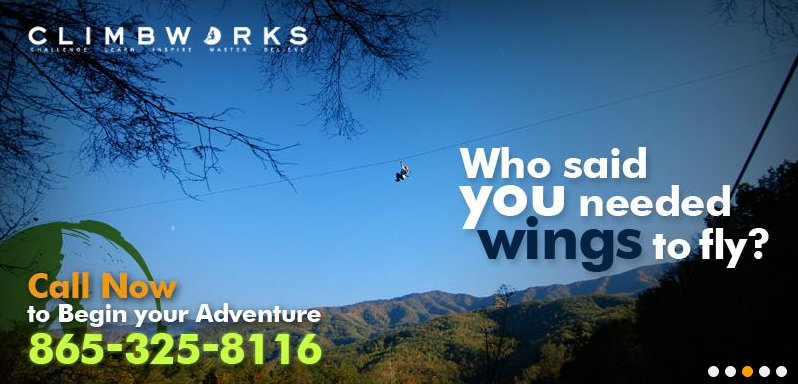 After visiting the Titanic Museum Attraction we bundled up and headed out to Climbworks for ziplining. I've gone ziplining two other times: once in Pensacola and once in Kissimmee. Each time has been different, so I had no idea what to expect this time. Let me tell you, it was the best of all of them! On this course you do not have to break yourself, but you do have to do an awkward position called "The Starfish" where you try to get as much wind resistance with your body as possible. Didn't matter how hard I tried, they still had to use their special brake for me 6 times out of 9. On this course you are given a set of handle bars to put your hands on so you know exactly where to put them. I'm not sure if I like the handle bars or not. I liked holding on to the straps on previous courses. I'm going to share with you a video that Toni from A Daily Dose of Toni made.
Toni was right; they WERE the best guides ever. We laughed so much I thought we were going to fall off of a platform a few times. I wish I had taken pictures, but my camera battery was dead and I didn't want to drop my cell so I didn't bring it with. Another thing I LOVED about this course was there was no heavy climbing. My knees were always killing me after the stairs on other courses. This one, being in the mountains, they just dropped you at the top and you made your way down. You just zip from one tower to the next. So easy and so nice on my knees!
If you're especially adventurous and in the area in the month of October, Climbworks is doing night time zipping! I think I would give that a try. Although, I think it would make the heights a little more scary! Can you believe I love to zip but hate heights?! If you go to Climbworks, make sure you ask for Zach and Seth. They are awesome! Prices are $89 for adult and $79 ages 8-15. You can get more information about Climbworks from their website, Facebook, and Twitter. (Also check out reviews on Trip Advisor) Remember: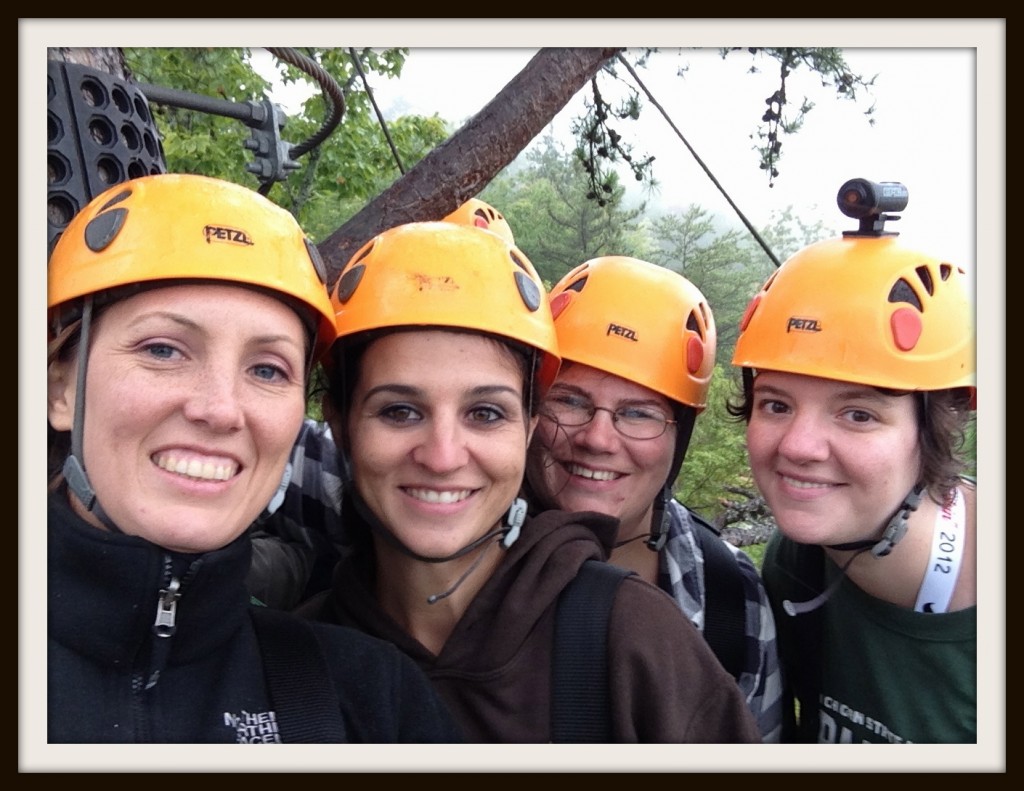 C- Challenge
L- Learn
I- Inspire
M- Master
B- Believe
Note: While being an attendee of Brandcation Blog Cabin, Pigeon Forge, TN I was given passes to zip at Climbworks in exchange for this review. All opinions are my own.