Isn't that a gorgeous view? That was our view from the Mountaintop Lodge that we stayed in courtesy of Cabin Fever Vacations. The cabin we stayed in was awesome! It sleeps 34 people. It's hard to imagine a house big enough to even fit 34 people! My roommate for the weekend was The Rebel Chick; she's a great roommate!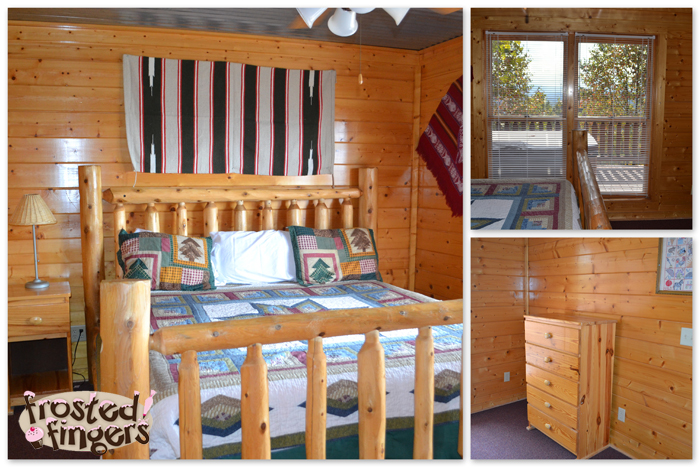 The cabin had three floors and we were on the bottom floor. That floor had four bedrooms, two bathrooms, a laundry room, and a common room with tv, couches, and video games. There was also a balcony that had wooden rockers and two hot tubs on it. I never did get around to using one of the hot tubs because I was just too wiped out by night time. The main floor had two big bedrooms with two big bathrooms with big tubs. It also had the kitchen which had TWO refrigerators and the common room featuring a fireplace and stereo system. The top floor had two bedrooms, plus a large common room that had four queen sized bunk beds. There were also rollaways and futons that could be used by people. Each level had it's own deck, but only the bottom had the hot tubs.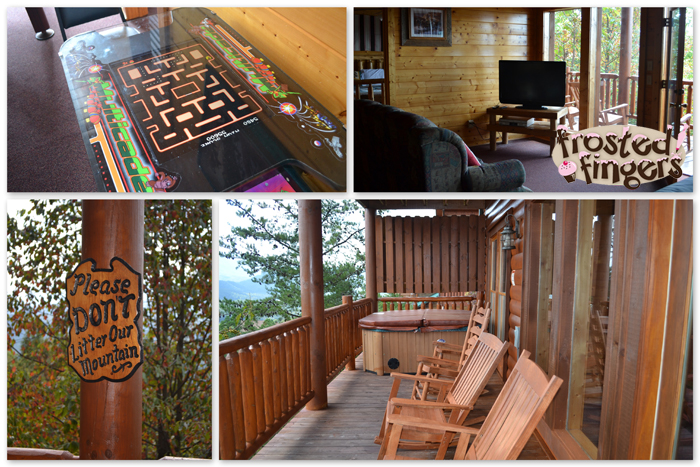 We had such an excellent time staying in the cabin. I'd love to bring my family back to stay in a smaller Cabin Fever Vacations house. The view as you drive up the mountain is spectacular. I couldn't get pictures because I was driving every time we took the trip except for once when I was in the backseat trying not to get car sick. It's a pretty, twisty drive. I loved waking up every morning and looking out over the mountains. It really made me want to move South. My husband and I have talked about it some. (Not that I ever really want to go through the process of moving again!)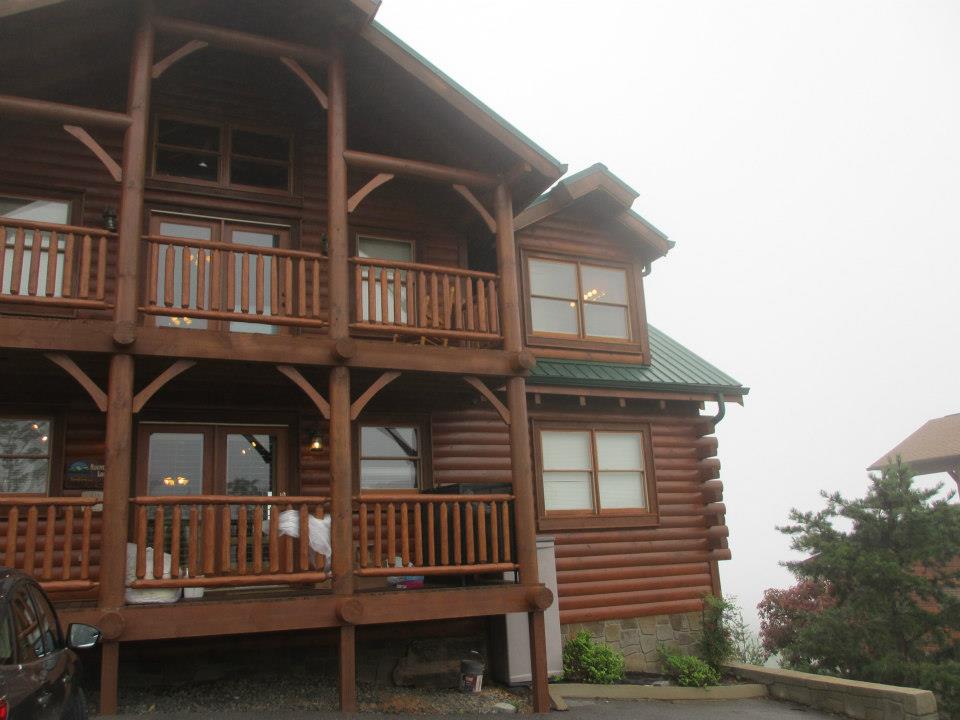 Rentals start at $70 a night for a studio and range up to $1200 a night based on the peak season. It seems absolutely crazy to pay that much, but let's break it down: Let's use our cabin as an example. It sleeps 34 people and if you were going to fill that cabin and rent at peek season which is $1180 a night, it works out to about $35 a night per person! I think that is great based on location, amenities, and space. I will definitely look into staying at a Cabin Fever Vacation house the next time I'm in the area and would suggest it to anyone. The staff that I did see (they were still cleaning the cabin when we arrived) was very nice. He made sure we had everything we needed.
You can get more information about Cabin Fever Vacations on their website, Facebook, and Twitter.
Note: While being an attendee of Brandcation Blog Cabin, Pigeon Forge, TN I stayed at Cabin Fever Vacations Mountaintop Lodge. All opinions are my own.