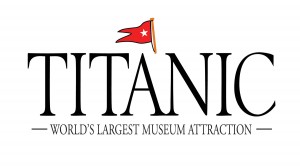 Moving along to Saturday morning on my Brandcation trip. We started off our morning at the Titanic Museum Attraction. When we visited Branson last year we drove by the Titanic multiple times a day. I wanted to go, but wasn't sure how family friendly it would be or if it'd be boring. I am so glad we got to go. I definitely want to bring my family back to it. I came home and told my son about the Titanic and he's now going to do his Cub Scouts book report on it.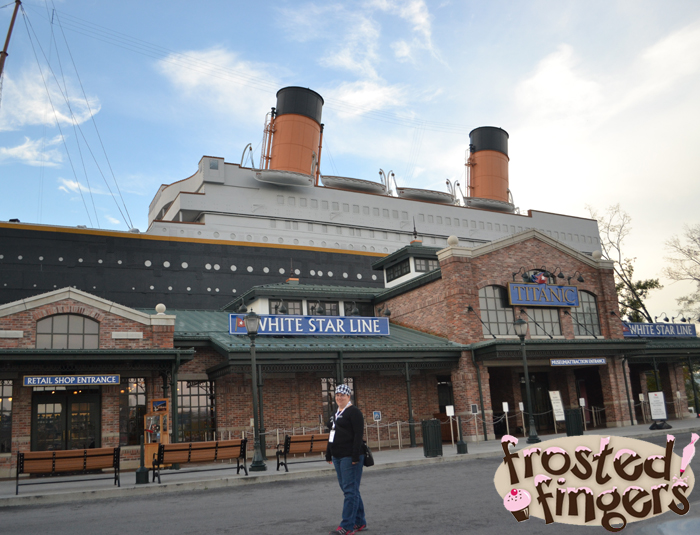 First they brought us in to their conference room where they fed us an awesome breakfast! We all want to recreate the creme brulee french toast; it was amazing! We then got to meet the co-owner of the Titanic Museums. Mary Kellog-Joslyn was such an inspiring woman. I love that she and her husband work together. I have worked at several jobs with my husband and we work great together. She told us her history and the history of John's expeditions which lead to the two Titanic museums.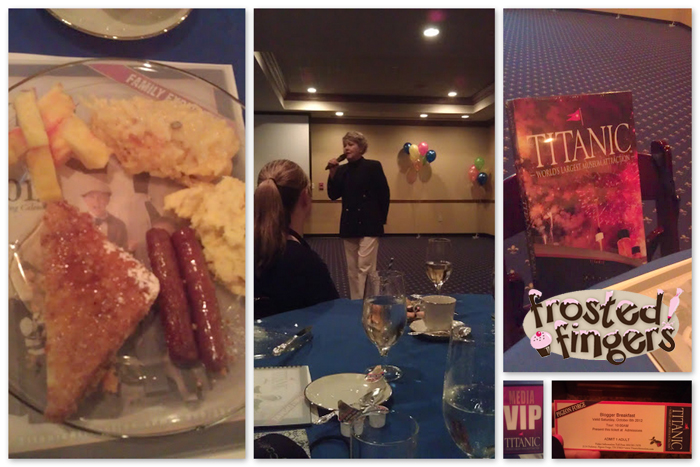 After breakfast we headed downstairs to take a couple of group pictures and then got our Audio Tour devices and headed in. If you didn't know, The Titanic Museum Attraction is a self-guided audio tour. They give you a device that hangs around your neck that you can program in what spot in the museum you are in and then hold it up to your ear to hear what's going on. They even have an audio tour designed specifically for kids. I sure wish I could just do the tour with Mary every time. It's amazing to hear it come to you live. They make you turn off all cell phones because they interfere with the audio system. They also do not allow photography inside so the following pictures are courtesy of The Titanic Museum.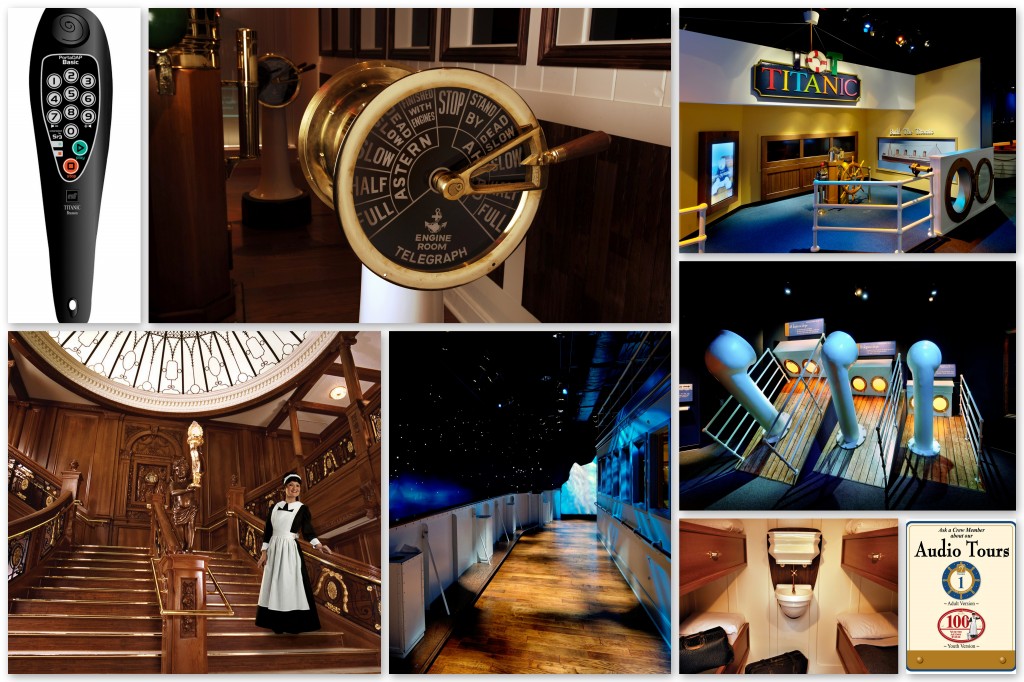 There is so much to experience inside from the completely recreated Grand Staircase, to a third class cabin, to feeling the iceberg, and putting your hand in the 26 degree ice cold water. I had pain shooting through my arm after having my hand in the water for 10 seconds. I can't imagine being immersed in that water and surviving! You can also try climbing the different slopes of the deck of the Titanic. I could barely climb the last slope. They then reminded us that rubber soled shoes were not created yet and you'd be trying to climb that deck with wooden soled shoes! There is also an interactive kids' area where they can put together a huge puzzle of the Titanic on the wall or try to steer the Titanic away from the iceberg. I think my family would have an amazing time in there and I really want to start showing them more history.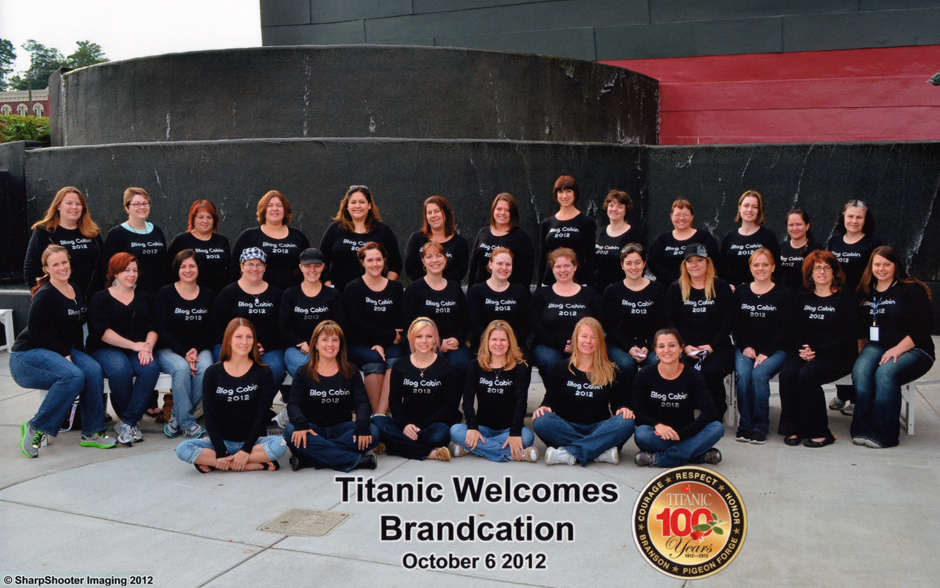 I definitely recommend checking out one of the two Titanic Museums located in either Branson, MO or Pigeon Forge, TN (where I visited.) You can connect with them on their webpage, Facebook, and Twitter.
Note: While being an attendee of Brandcation Blog Cabin, Pigeon Forge, TN I was given passes to attend Titanic in exchange for this review. All opinions are my own.