This post is sponsored by Savings.com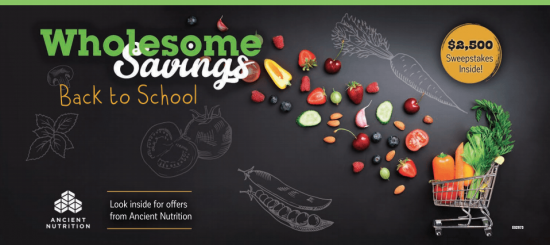 Do you try to coupon to save money but find a lot of the time that the food is pretty bad for you? Today I'm featuring some coupons, below, that are for wholesome foods that you can feel good feeding to your family. Coupons for natural and organic products are not always easily found! We like the Alexia products which are featured as one of the coupons below. You can make the dip for sweet potato fries to go along with your favorite meal.
In your mail you may get a Wholesome Savings mailer which is being mailed in areas around a Whole Foods store. The coupons will be good for use at Whole Foods stores. The back of the envelope will look like the picture at the top of this post. You can also go to WholesomeSavings.com to win $1000 worth of free groceries! That's a little over one and a half month's worth of groceries for my family of 8.
Let me know which coupon your family can use.