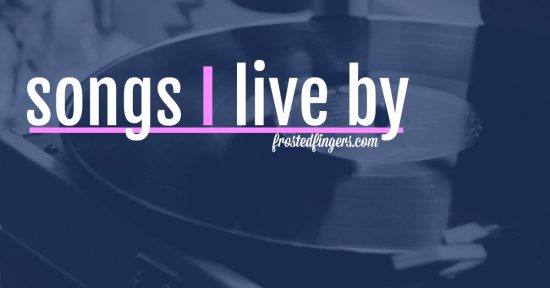 Have you ever heard a song and it inspired you to live your life in a different way? I was in the gym last week and heard 2 of the 3 songs that inspire me to live my life differently… to be me. They're songs I live by. Maybe one of them will inspire you. I just wanted to share how they make me feel.
I Don't Wanna Be- Gavin DeGraw
This is an older video, but ever since it came out it kind of stuck out to me that I don't have to live my life according to anyone else's standards. The only thing I have to be is the birth of two souls in one. I just have to be ME. I like the line "Part of knowing where I'm going is knowing where I'm coming from." There's so much I don't know about my family and will never know, but part of what I'm going through is forgiveness in my mind towards my parents. Forgiveness to my Mom for not taking care of herself and leaving me too early. Forgiveness for my Dad for not being warm and not being around- he worked at a campground and was gone Monday morning-Friday evening.
Fix My Eyes- For King and Country
This was the first current Christian music song that got me listening to Christian music. They used to play it on a Satellite station all the time and I fell in love with it. The chorus is how I want to live my life:
I'd love like I'm not scared

Give when it's not fair

Live life for another

Take time for a brother

Fight for the weak ones

Speak out for freedom

Find faith in the battle

Stand tall but above it all

Fix my eyes on you
Could you imagine if everyone made a point to live that way? The world could be a different place if we gave love freely and took care of one another.
Diamonds- Hawk Nelson
This is an inspirational song to me in many ways. First of all, one of my major goals in my business is to become a Young Living Diamond. This song seems to come on whenever I'm feeling lost and like I'm getting nowhere in my business. God talking to me? Maybe. All I know is that when I hear this song it reminds me that it may not happen on my time, but even if it takes me 10 years to become diamond, 10 years is better than another 25 years of slaving away as a worker bee for others. God is making diamonds out of all of us…whether a Young Living Diamond or just refining us to be the people he sees us to be.
Is there a song that inspires you to live a better life? I'm always on the lookout for great, inspirational songs.