Note: We were given passes to review the Chicago Trolley and Double Decker Co. All opinions are my own.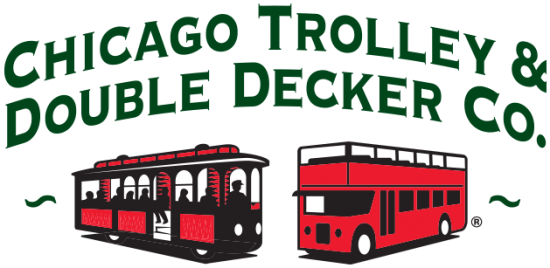 Last week my family and I decided to take a family "staycation." If you don't know, we live about 30 miles south of Chicago, so to us, we consider Chicago our home. Did you ever realize that you don't really spend a lot of time getting to know your home town? I was really excited when I contacted the Chicago Trolley & Double Decker Co. to get tickets for my family and they said yes! When we go to the city, we usually just go for whatever event we are going for and turn around and go home. We don't visit the city as tourists.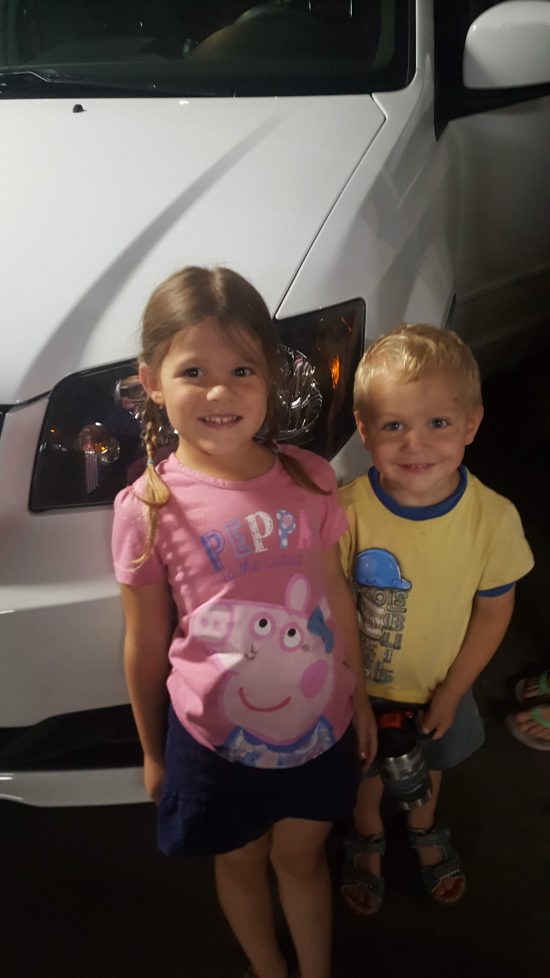 It's been a while since I've written a blog post, so you haven't seen these cuties in a long time. They were so excited to be downtown and to ride on a bus. They kept thinking they were going to school, though, and I had to remind them that we were just going to see the city. We parked in the Millennium Park Garage which spits you out really close to stop 1 on the tour!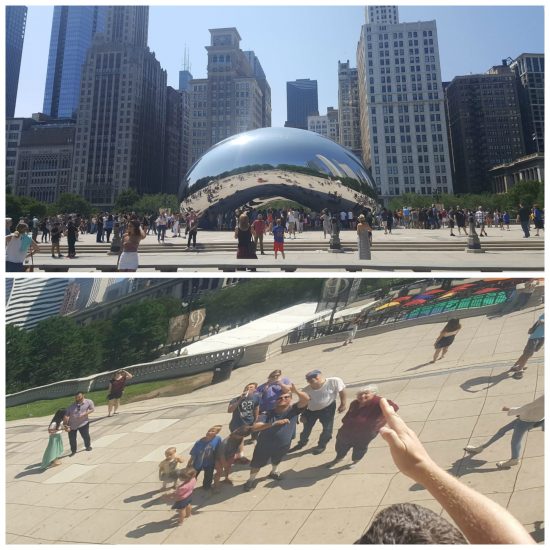 Before hopping on the bus we visited the Bean. It was my father's in law first time being there. Did you know it's name is actually Cloud Gate? It is a public sculpture by Indian-born British artist Sir Anish Kapoor. It looks like an alien space ship to me. It's seamless!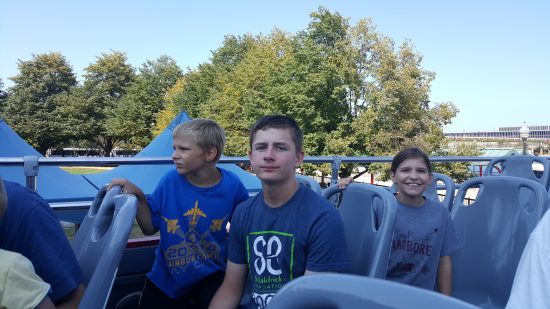 We had such a beautiful day for a ride on the bus. It was raining the two days before we went downtown so we were a little nervous. The sky was a beautiful blue and the lake looked amazing. It was just an all around beautiful day. We rode the upper deck of the bus and we all loved our guide, Cindy. It was her last day with the company, unfortunately, because she was going back to school. I have been on the tour before a few years ago and I loved our tour guide then as well. I think they have a great standard for who they hire as guides and you won't get a bad one.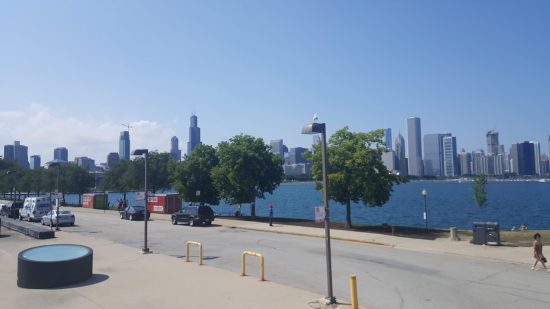 The views you get from the tour are amazing. I especially love when you make the loop around the museum campus and come back up after passing the Planetarium. The bus driver will stop there for you to really take in the view of the city.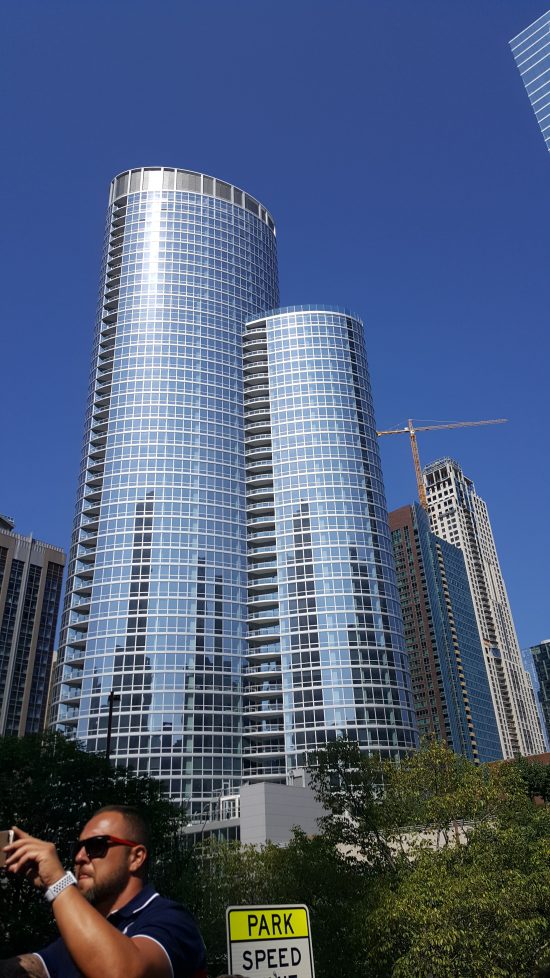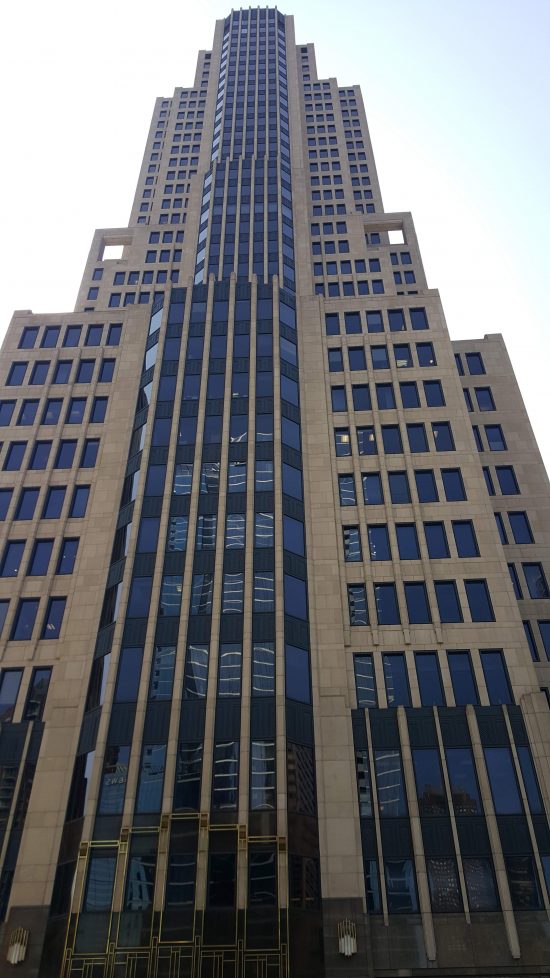 You feel so small in comparison to these buildings. They don't seem so big when you're driving up to the city, but once you're there and you're just looking up, wow!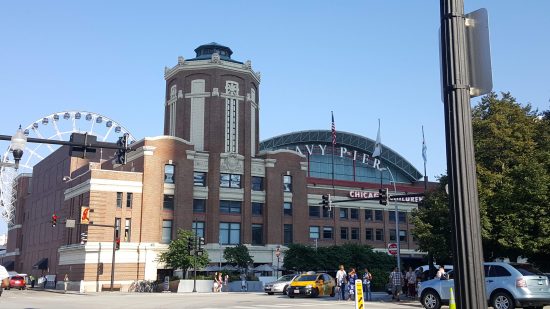 We made our only stop at Navy Pier. Let me give you a suggestion, if you're going to get passes to the Chicago Trolley & Double Decker Co. make sure you either a) get there early in the day so you can take advantage of the whole tour or b) make sure you have the two days you are allowed on your pass to see the whole city. (Should you get the two day pass.) We didn't get on the tour to begin with until after 1pm. Had we not gotten off the tour, we would have been fine and been able to see the whole city. Unfortunately we missed the fact that you had to be back on the bus by 4pm to get the remainder of the tour. When we got back on, it was just taking us straight to stop one to get off. We missed half the tour and didn't have the time the next day to go back and finish it.
The Chicago Trolley & Double Decker Co. runs from 9am to the last tour starting at 5pm. There are 14 hop on, hop off stops on the tour and you will get an amazing tour guide which will teach you the history of Chicago. (It's not like those stinky NY tour buses that you have to wear headphones to learn the history.) I loved having a real life tour guide that gives you her personal flair. You can even upgrade your tickets for the Land, Lake, and River tour. I've done the River tour before, too. AMAZING. You really should get down to Chicago and learn about the city.