This shop has been compensated by Collective Bias, Inc. and its advertiser. This post is sponsored by Huggies. All opinions are mine alone. #NoBabyUnhuggedCB #CollectiveBias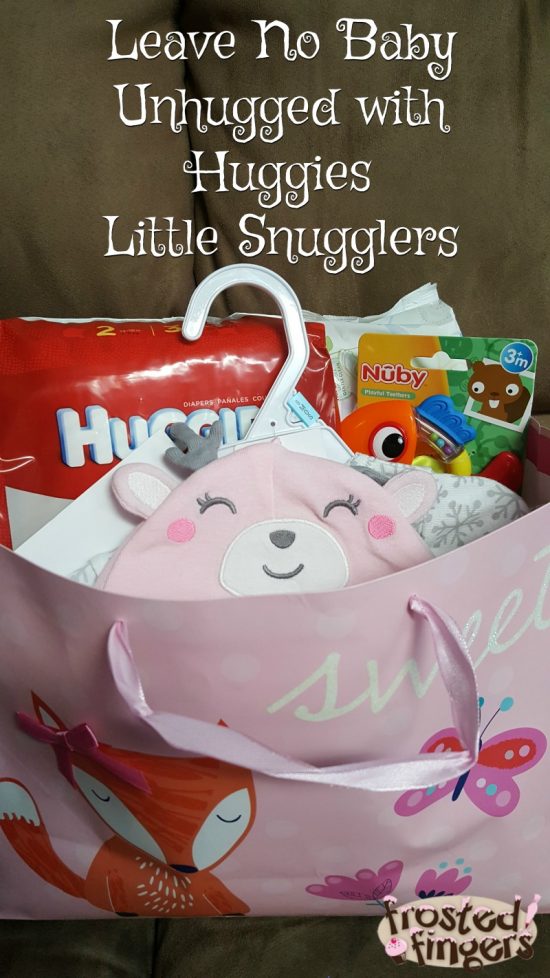 Do you know someone having a baby? I'm going to give you some ideas for new babies and how to keep them hugged with Huggies Little Snugglers. I believe every child should be celebrated, whether they are the 1st or the 8th for that family. I always love when someone thinks of me and my new baby and brings us a little something. You obviously don't have to break the bank and buy a new highchair or carseat for new baby. I love getting a new outfit, diapers and wipes. Especially diapers and wipes!!!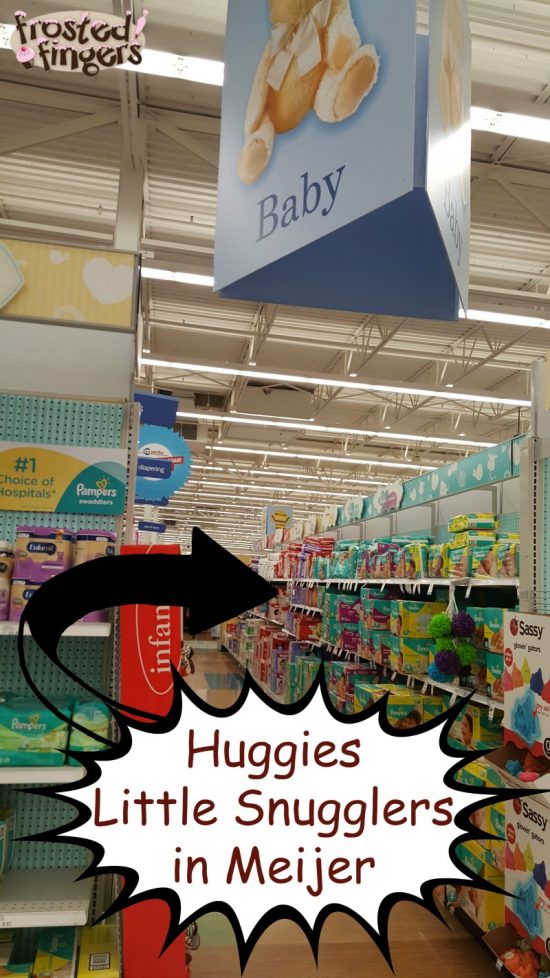 We do our shopping for new babies in Meijer. It's convenient that you can pick up everything you need while doing your grocery shopping, plus I absolutely love the MPerks program! I also love that for the fourth consecutive year, Huggies and Meijer have teamed up to empower local shoppers to give back and help families in need during the holiday season. If you purchase Huggies at Meijer between now and January 2, 2017, Meijer will donate $1 and Huggies donates a day's worth of diapers to the National Diaper Bank Network! In total, Meijer will donate up to $10,000 and Huggies will donate up to 150,000 diapers to the National Diaper Bank Network through the Huggies No Baby Unhugged program to help ensure babies throughout the Midwest receive the hugs they need in the form of diapers.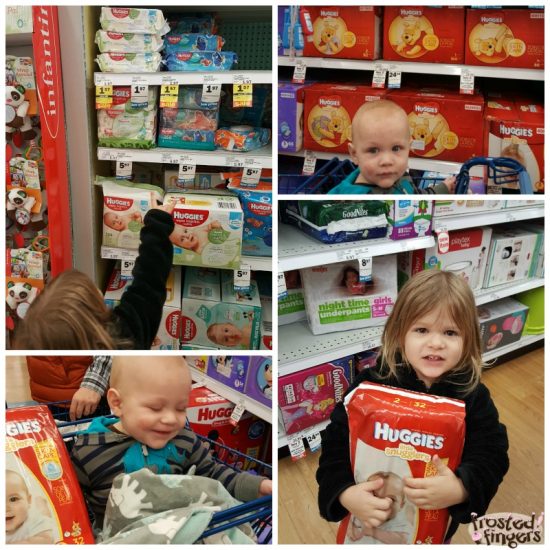 My kiddos had fun shopping at Meijer and picking up Huggies Little Snugglers Diapers and Huggies Natural Care Wipes for our gift for our friend's new baby. Did you know that you can donate your rewards points from Huggies to the National Diaper Bank by downloading their app? I love that you can give without having to spend money or time!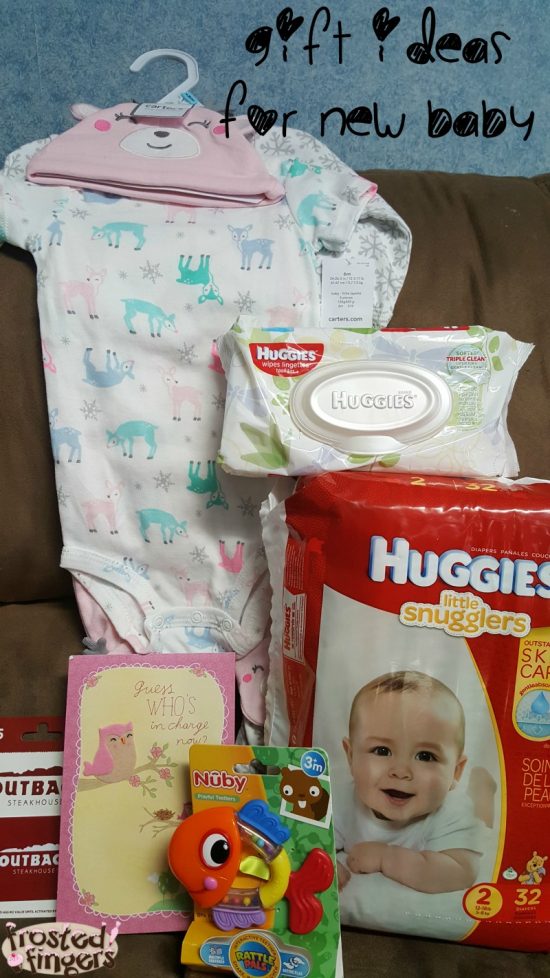 Here are some ideas for what to give moms when they have a new baby:
1. Diapers: I always suggest getting bigger diapers than what they need at the moment so that the gift lasts longer. Huggies Little Snugglers Diapers are a great choice, because they have a wetness warning to let you know when to change baby, they are hypoallergenic and fragrance-free, and they have the umbilical cord cut-out to help protect sensitive belly buttons (In Preemie and Newborn sizes)
2. Wipes: I suggest Huggies Natural Care Wipes because they are fragrance-free and you never know what kind of things the family has to deal with. Adding a fragrance can be an issue for some people.
3. A New Outfit for baby: I love picking out brand new baby clothes! Maybe that's why I have so many kids? Again I do like to get an outfit bigger than newborn since moms usually get covered in that area pretty quickly.
4. A small toy for baby: Don't go crazy on baby toys, they don't play with them that much. I like something small that they can pick up and chew on and that doesn't play music! I've had so many random toys just go off in the middle of the night when they have music added to them. No thank you! 🙂
5. A Gift for Mom & Dad: Mom and Dad need a break, too. I like giving a gift card to a local restaurant and offer babysitting services for the evening. You get to snuggle new baby and Mom and Dad get a good meal that they don't have to cook or clean up. Win-Win!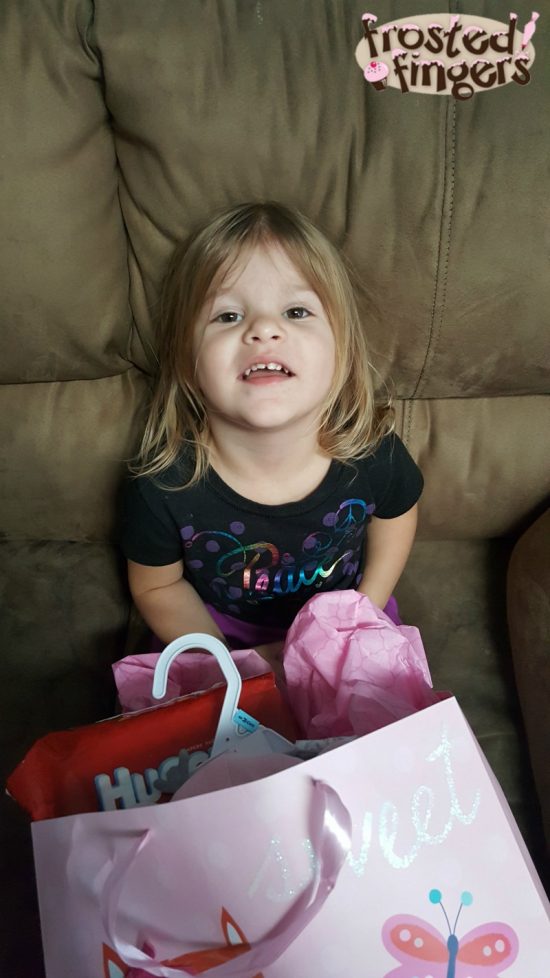 Get your kids involved in the gift giving process, too. They have fun picking out the items and it teaches them that they should celebrate new families as well.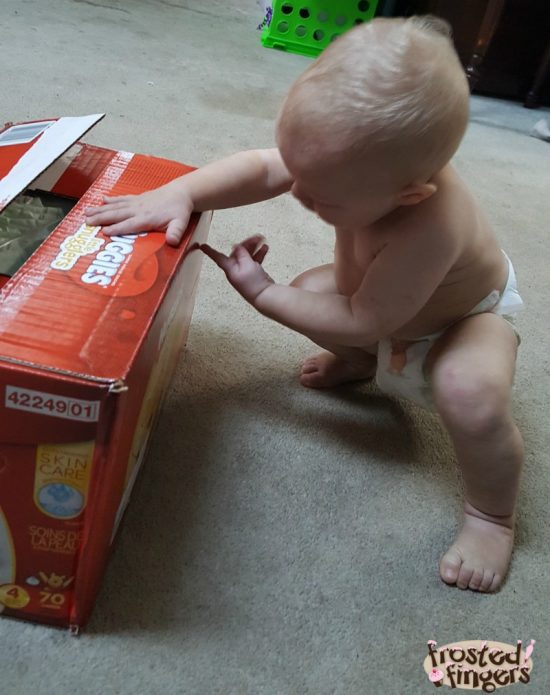 We even picked up a case of Huggies Little Snugglers Diapers for Little Joey while we were at Meijer. He was obsessed with the baby on the box. He kept pointing and smiling at me. Just want to remind you to pick up your Huggies at Meijer before January 2, 2017 and download the app to donate your Huggies Rewards points to the National Diaper Bank. Now go hug a baby! 🙂