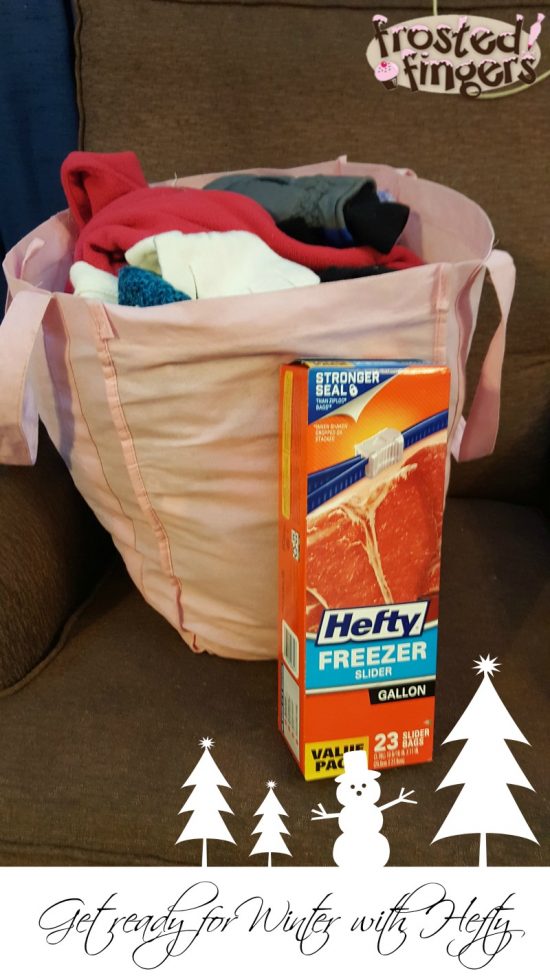 We are a family of 7 and when it comes to winter gear we need organization for sure. We use Hefty Sliders to organize our winter gear and I'll show you how easy it is to do it, too.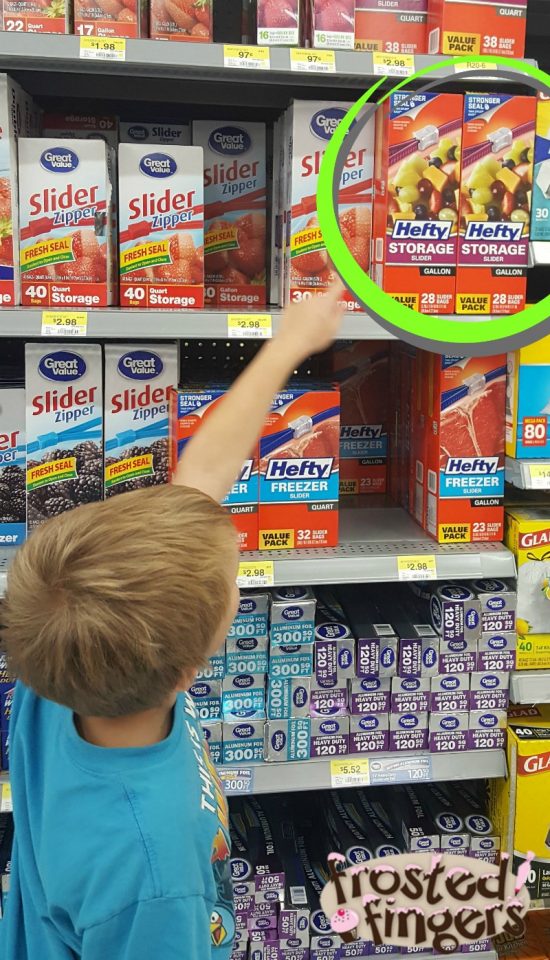 First head to your local Walmart and pick up your Hefty Sliders in gallon size because you need the space to store all the winter accessories that your kids need.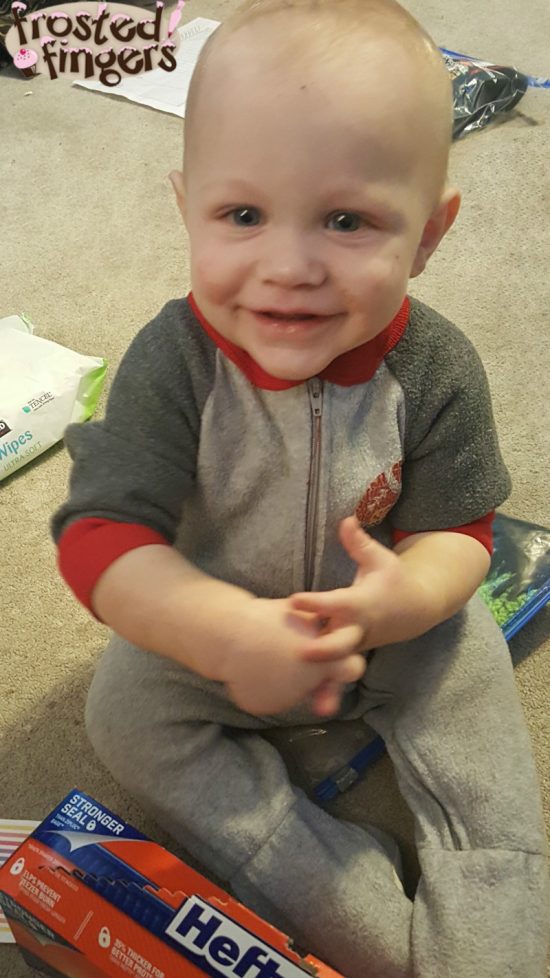 Next get your helper. Haha, he wasn't a great help! He kept taking off with the bags across the room. He had a blast bag sliding (like ice skating) across the floor on his hands and knees. He's such a happy, goofy little boy.
Dump your bag of winter accessories and sort out by person. In each person's bag I put a winter hat, scarf, and gloves. By sorting it out I was able to see what I was short for everyone. It makes it easier to get ready while there are still items on the shelf. Did you ever notice that once it starts snowing the stores put out swimsuits? You have to get winter ready as the leaves start falling off the trees or you will be scrambling to find what you need once it starts snowing!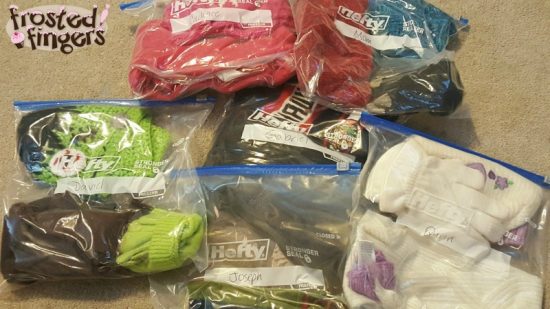 I love how easy it is to compress everything down to a smaller size with Hefty Sliders. Each person can grab their bag to go in the morning and when they get home throw it back in the bag and into the crate we have in the coat closet to keep it all organized.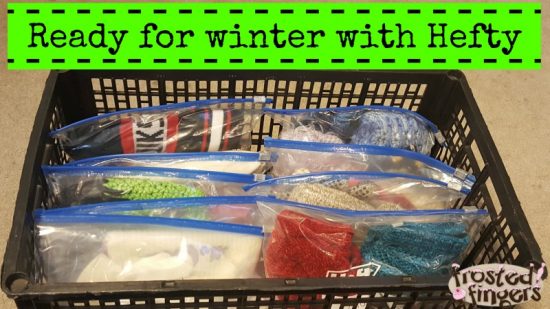 I even threw matched up extra gloves in one bag, hats in one bag, and extra scarves in a third bag. If anyone comes over for some winter fun we have extras we can pull out to keep them toasty warm.
For more Hefty Hints check out this link. You can also get an Ibotta rebate here for $1. Did you know that Hefty® Slider Bags cost less than Ziploc® Slider Bags, when comparing the same type of bag (freezer/storage) and size (quart/gallon) of the closest price point? With the $1 back from Ibotta, you can really get ready for winter for less!