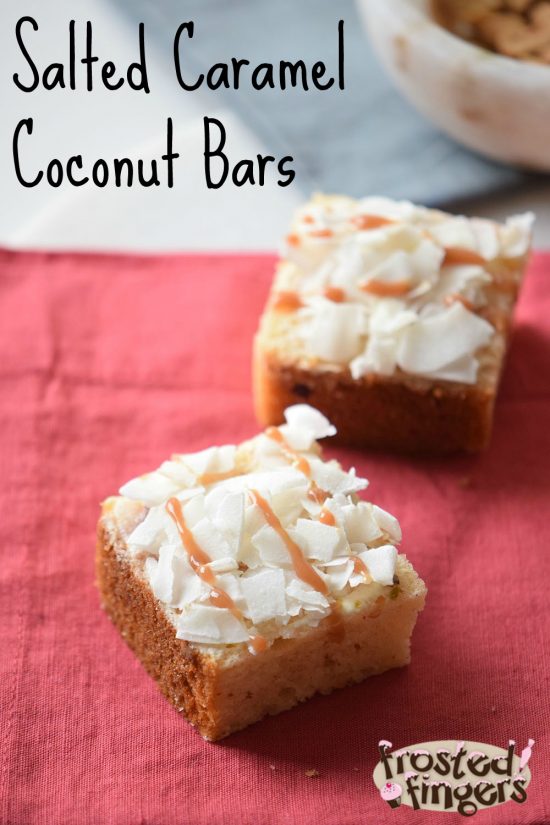 I'm sure I've mentioned this before, but my all time favorite dessert item is caramel. It doesn't even have to be in dessert. Put it in coffee, on my apples, on a spoon…. This is a recipe for Salted Caramel Coconut Bars and it is a nice bar that can be served as dessert or with your coffee.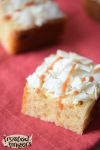 Salted Caramel Coconut Bars
Ingredients
2

Cups

flour

1

Cup

coconut milk

3

Eggs

½

Cup

butter

½

Cup

agave syrup

1

Cup

melted caramel

1

Tbsp

vanilla

1

Cup

coconut flakes

2

Tsps

baking powder

1

Cup

coconut whipped cream

Pinch

salt
Instructions
Preheat oven to 350ºF. Grease and flour a baking pan.

Whisk together flour, milk, eggs, agave syrup, vanilla, baking powder, butter, and salt. Pour into the prepared baking pan.

Transfer to oven and bake for 35 minutes.

Take out of the oven and set aside to cool.

Decorate with the coconut whipped cream and coconut flakes. Top with a drizzle of melted caramel.

Slice into squares.

Serve and enjoy.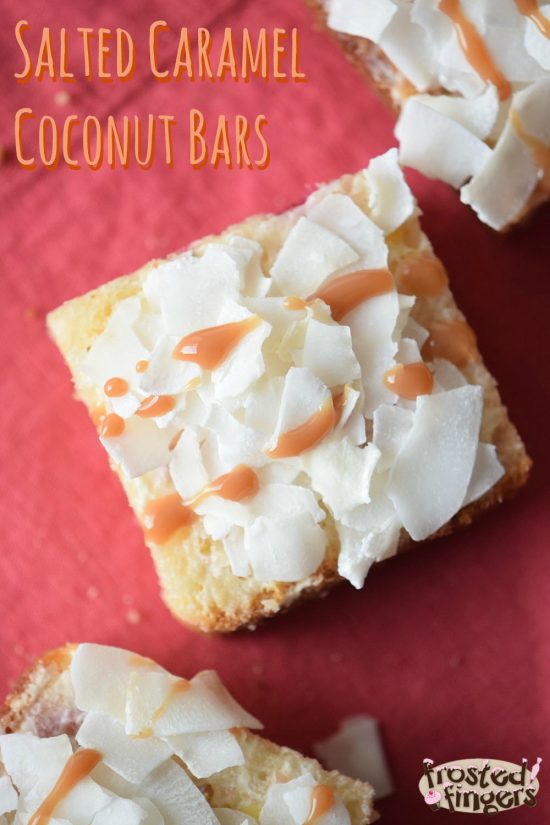 It's time for school to start up again. This would be a simple recipe you can make up and send to put in the teacher's lounge to welcome the teachers back to school. I bet the teachers would love this with a box of Dunkin' Donuts coffee. I think the kids and I may make this up for the teachers at school and drop it off to say hi, even though we aren't in public school anymore. We still love all the teachers we had and love to love on them. They could even make up another batch to share with their church school teachers next month. 🙂 Is your family ready to go back to school? We are starting up home school tomorrow and just bringing it on the road with us over the next month as we are in and out and cross the country from one end to the other.
What's your favorite way to eat caramel?