Disclosure: Post sponsored by Mirum Shopper but all opinions are my own.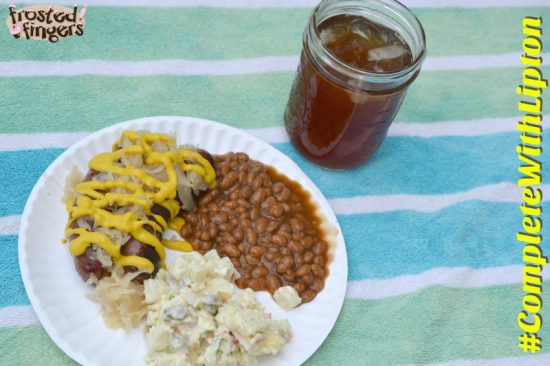 Coming out of a long winter in Chicago, one of the things I most look forward to is grilling and spending time with family with a yummy grilled dinner. The first thing I think about when planning a party is, what will be the main course? Ok, so we are having hot dogs, burgers, and brats. What's next? What will I serve with the meat? I want pasta salad, potato salad, slices of cheese, fruit salad, chips, and dip. Now comes the fun part of the meal: dessert! Yes, we'll have homemade ice cream, icebox eclair cake, and jello. Now to get busy making all the food. About 30 minutes before people start to arrive my husband will come in from mowing or cleaning and say "What are we all drinking?"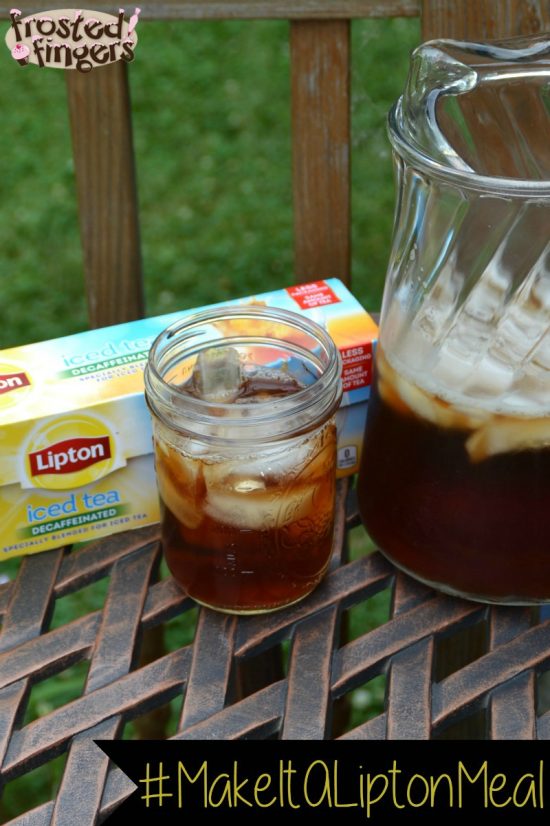 At this point I'm scrambling. I'm either texting someone to bring drinks or sending my husband to the store. I'd always rather text someone else to bring the drinks, because sending my husband to the store for one thing usually costs us $100 because, even though I have enough food to feed a small army, he seems to think we need MORE. Well, that all stops now! Now I will always have Lipton Iced Tea on hand for parties. It takes less than 10 minutes to throw together and you can even have lemonade on hand so people can mix their own Arnold Palmer drinks.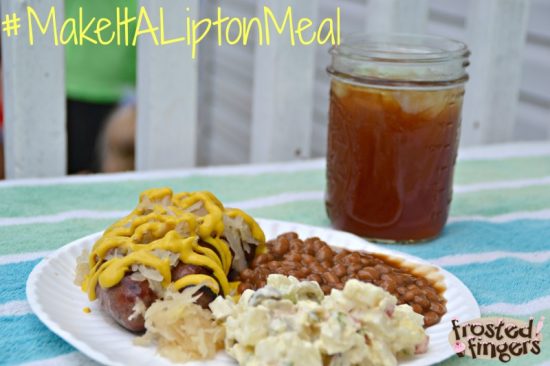 I no longer have to worry about what we are drinking. I only have to worry about if my husband has used all the sugar on me again! I love that Meijer carries Lipton Iced Tea in several different varieties including decaffeinated. I can't have caffeine due to migraines and heart palpitations, so it's nice that I can have something besides water and I know that I'm not dumping a ton of sugar and caffeine down my kids' throats, either. If you want to go to Meijer to pick up some Lipton Iced Tea and other goodies for your summer meal, you can win a $25 gift card below.