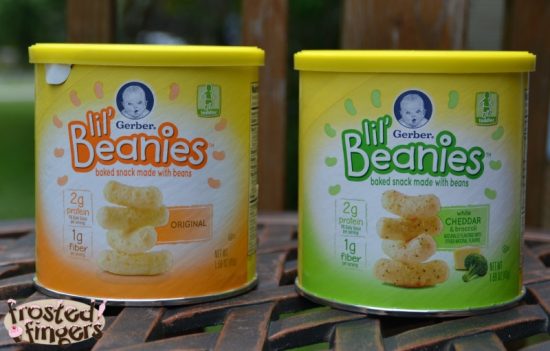 Quinn is a snacker. That girl will just graze on food all day long, but when it comes to time to eat a meal, she won't touch it unless it's unprocessed chicken or pork, a salad, or pizza. I love that my 2.5 year old asks for salads, but we don't have them as often as we should. I want to be sure that she's getting enough protein and fiber in her diet. I just found that Gerber Lil' Beanies may be the snack that will help us get more of that into her little body.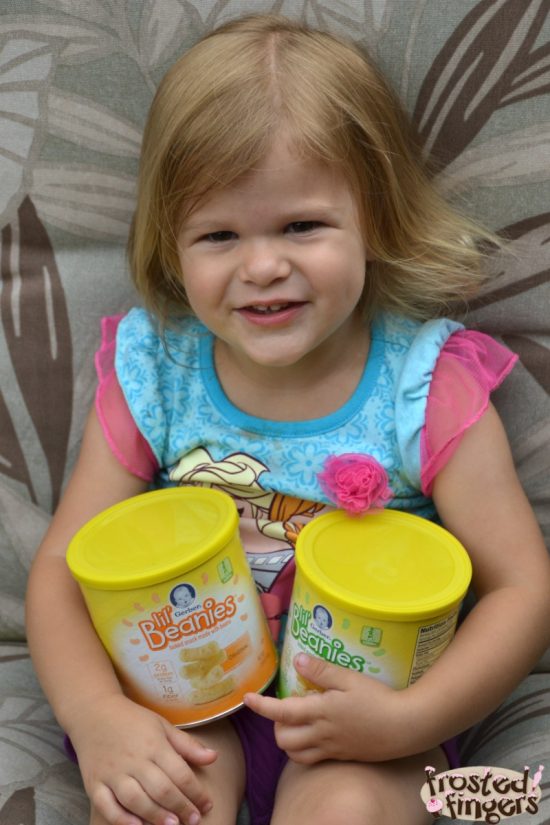 Lil' Beanies is the first bean-based snack in the baby aisle. They are made from the goodness of navy beans to deliver 2 grams of protein (9% Daily Value), 1 gram of fiber and 10% Daily Value of Vitamin E per serving. A delicious, nutritious treat, your little ones will love it for its taste and you'll love it for its nutrition. Gerber® Lil' Beanies Snack is baked, not made with genetically engineered (GM) ingredients, and is naturally flavored! I love knowing that her snack is not made with genetically modified foods.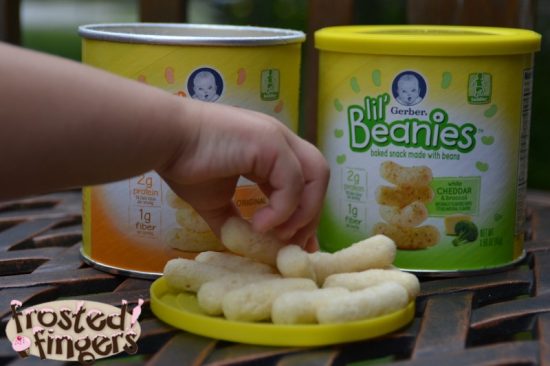 Gerber Lil' Beanies is launching in 2 flavors: Original and White cheddar & broccoli. We picked ours up at Walmart in the baby section. Quinn loved them both so I mixed them up in a small bowl and she was begging for more. I will be throwing a can of these in our snack bag for baseball this weekend. She asks every morning when she gets up if we have baseball that day. Wonder what she's going to do when we have a couple months off!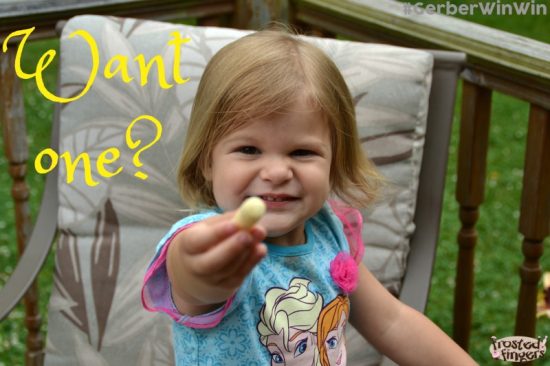 You should take a trip to your local Walmart and pick these Gerber Lil' Beanies up for your toddler. You never know, she may even want to share. What is your favorite snack for your toddler?