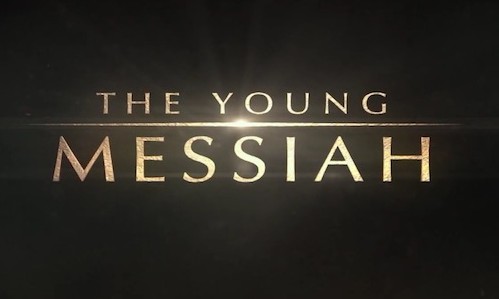 Just in time for Easter, the Young Messiah comes out in theaters today! I don't share my faith a whole lot on the blog, but this movie excites me! I would like to find the time to take my husband to go see this movie before Easter. As parents, it's not always easy to teach your kids the right things. I love this story that they are portraying of Jesus as a young boy and how his parents have to teach him.
Inspired by Scripture and rooted in history, this story imagines a year in the boyhood of Jesus.
Remaining true to the character of Jesus revealed in the Bible, The Young Messiah is an inspirational story about the childhood of the Savior for the whole family.
When the mystery of Jesus' divinity begins to unfold in His early years, He turns to His parents for answers. But Mary and Joseph, in an effort to protect their child, are afraid to reveal all they know. How do you explain the ways of the world to its Creator? How do you teach the Teacher? How do you help the Savior who came to save you?
Follow the young Messiah as He and His family take the extraordinary journey from Egypt to Nazareth and on to Jerusalem – where His true identity and profound destiny are revealed.
I'm giving away two tickets for you to go see The Young Messiah.
Watch The Young Messiah "Parenting" featurette (above) and leave a comment with how the holy family inspires you and what it means for family to support and protect each other.
I will pick a winner on 3/18/16.
Follow The Young Messiah on Twitter, Facebook and Instagram
https://www.facebook.com/TheYoungMessiahMovie/
https://twitter.com/YoungMessiahMOV
https://www.instagram.com/theyoungmessiah/
Note: I was given two tickets in exchange for this blog post. All opinions are my own. You are only allowed to win one set of tickets. If you have won the same prize on another blog, you will not be eligible to win it again. Winner is subject to eligibility verification.