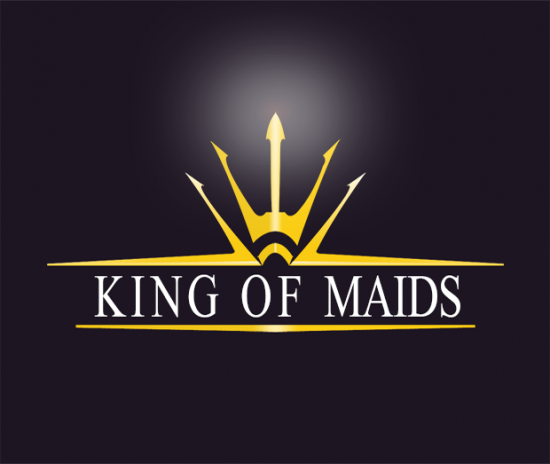 With a baby coming in 11 days, the last thing I want to think about is dusting the ceiling, ceiling fans, wiping down the cabinets in the kitchen, scrubbing the tub, etc. Of course I WANT my house clean, but bending, kneeling, squatting…. none of that sounds like something I could handle at this point! In comes the King of Maids. The King of Maids has locations in Chicago, Illinois; Dallas, Austin, Houston, and San Antonia, Texas. This review is for the Chicago location.
We have a 3 bedroom 2 bath home (1 bath is under construction). Our home has a living room/dining room combo and a family room. We only had the maids do the main living area and not go into the basement at all. I was very happy to see the maids show up right on time. This is my first time ever having anyone clean my house, so it was a very strange feeling to me. The maids came in and asked for a quick tour and got to work. They brought all of their own supplies so I didn't have to supply anything, not even a vacuum.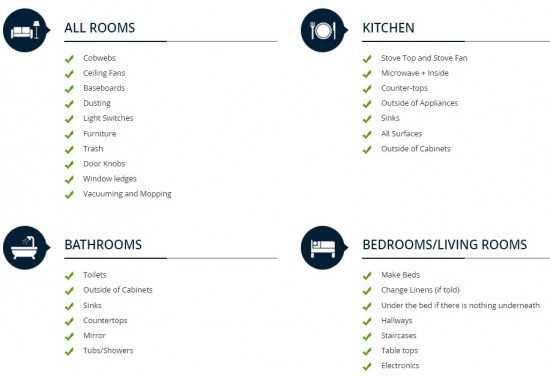 I ran to the store while they were cleaning and let me tell you how awesome it was to come home to a clean home! My ceiling fans look wood again instead of like some kind of fuzzy creature hanging from my ceiling! They cleaned all the cobwebs around the ceilings, wiped off baseboards, vacuumed all the rooms, and dusted all the dressers. In the kitchen they cleaned the microwave, stove, wiped down the cabinets and counters, cleaned the sink, swept and mopped the floor. In the bathroom they cleaned the tub, wiped down the sink, counter, and cabinet, cleaned the toilet and did the floor.
After the maids left, my husband said he'd really like to see us have someone come in once a month to do the cleaning we don't get to. That would make a happy wife!! For my house, a one time clean is $139 to start. They offer discounts if you schedule monthly (10%), every other week (15%), or weekly (20%). They even offer a referral service which gets you $15 off your clean and your friend will get $15 off of their first clean as well.
I am offering a 20% off coupon code for your first clean. Use the code: FROSTEDFINGERS. Also I'm giving away a cleaning to one lucky Chicago resident. Just be sure that you are in the service area for the Chicago office by filling out the pricing quote on the site. It will tell you when you enter your zip code if they cover your area. If The King of Maids cleans in your area and you'd like to win, please comment below and I'll choose a random winner!
I would definitely use King of Maids in the future, but unfortunately they don't normally clean where I live. I'm pretty bummed about that!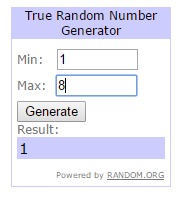 Note: I was given a house cleaning in exchange for my review, but all opinions are my own. Giveaway ends 12/17/15. No purchase is necessary to win and will not increase your chances. Winner will be chosen randomly.