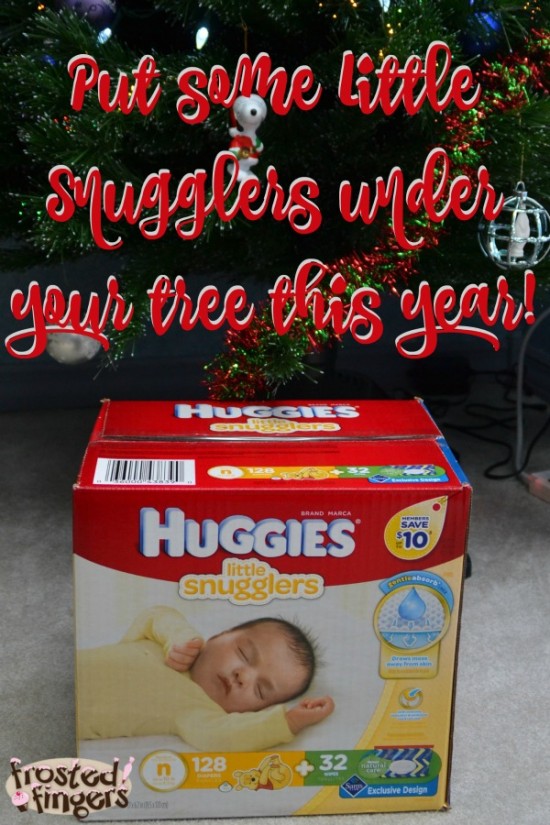 I can not believe we are closing in on baby day! Today marks 10 days until I go to the hospital to have him. I've been doing all I can to get ready for him to come. We've gotten the house clean, bought blankets, clothes, and bottles. One thing I didn't think about was diapers. Luckily Sam's Club has great big boxes of Huggies Little Snugglers to get us ready! We got a box of newborn size Little Snugglers and it came with some Huggies Natural Care wipes to get us started as well.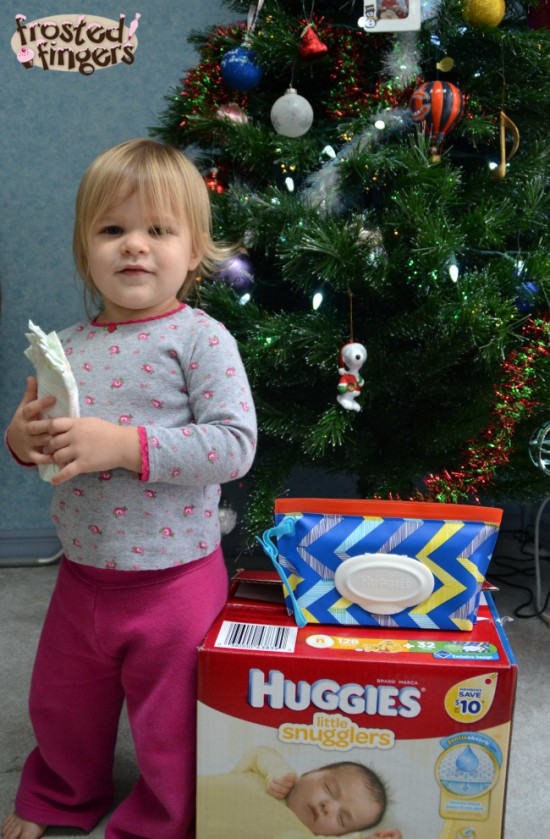 Quinny is so excited about having a baby come in the house. She thought when I opened the box of diapers that a baby would come out since it had a picture of a baby on the box. She took all the diapers out looking for the baby. I hope she stays as excited when the baby actually comes. She's very clingy with me so I'm just a tiny bit scared. She won't even let a cat sit on my lap! When we took the diapers out and she held them I couldn't believe how little they were! Hoping newborn fits this little guy. The ultrasound yesterday showed he will supposedly be between 8.5-9.5 pounds by the time he's born next Friday.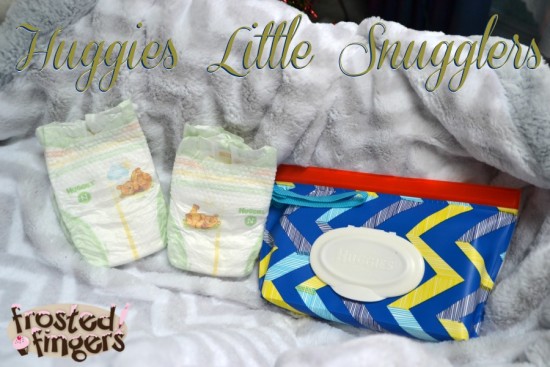 Look how itty bitty those diapers are!! In 10 days I'll be holding that little guy in my arms and changing those impossibly little diapers round the clock. I can't wait to hold him!
If you don't have a Sam's membership yet, you should join. It's a great time to stock up on diapers or Christmas presents! I'm giving away $20 Paypal cash to help get you finish up your holiday shopping if you are a last minute shopper!
Giveaway is open to the USA, must be 18 or older to win, and ends on December 22 at 11:59:59 PM Central. Winner will be selected at random from all eligible entries and will be contacted by email. Winner will have 24 hrs to respond. Winner may only win one prize pack per year, if you win on another site, a new winner will be drawn. Please add paula@frostedfingers.com to your trusted email filter. If original winner does not claim their prize within 24 hrs, it is forfeit and a new winner will be selected promptly. No purchase necessary to enter or win. Odds of winning are not increased by a purchase.