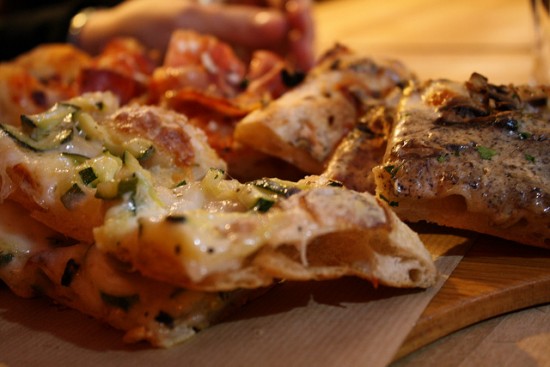 Although Paris holidays are often synonymous with the word "food" and the French capital has an excellent culinary reputation, finding good street food in Paris is sometimes harder than you might think. Luckily, help is at hand with our quick and easy guide.
Be discerning about tourist traps
While it seems a shame to start on a negative, it's worth highlighting that the street food around tourist traps such as the Eiffel Tower and popular destinations like Montmartre can vary hugely in quality. That's not to say it's all bad, of course – but it is a warning to exercise your judgement before making what could be an expensive purchase.
From the ridiculous to the sublime
Yes, that sub-heading should be the other way round… Le Marché Raspail, situated on the Left Bank, is one of the French capital's most chichi shopping experiences. Sunday is organic day, and apparently a good time to do some celeb-spotting. The best thing about this market, however, is the proliferation of food trucks pulled up alongside. Cantine Cali, for one, does an excellent line in burgers topped with Bleu d'Auvergne.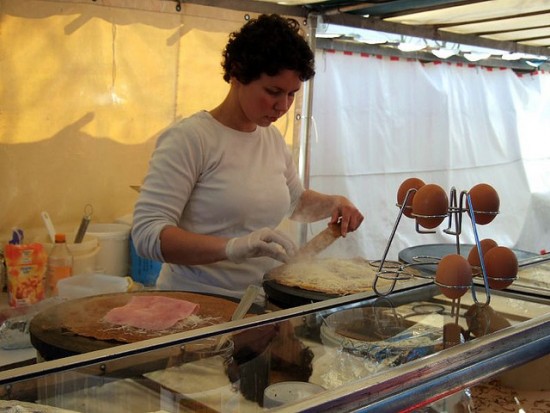 Falafel and company
Just to set the record straight, Falafel is not French – but that doesn't mean it isn't one of the most coveted food items in Paris. Try one of the restaurants on Rue des Rosiers in the city's Jewish quarter. L'As du Fallafel comes highly recommended. Along similar lines, another good option is traditional Lebanese food, which naturally includes the falafel but also encompasses favourites such as schawarma, shish taouk(lemon and garlic chicken) and Lebanese pizza. Man'ouché, a small stand next to the Pompidou centreis especially good for the latter.
Crepes
There are loads of delicious crepe stands in Paris, but, as mention before before, it's worth taking your time before making a purchase. What should you be looking out for? Well, the simple things really. Are the crepes made freshly or simply reheated? Do the ingredients at the workstation look fresh and washed? Both small things, but they should help ensure you get something tasty. Have a poke around Montmartre train station: Crêperie Josselin is particularly popular.
Go out and explore
There's only so much you can learn from a guidebook or a short article like this. Perhaps the best advice is to rely on your nose, while being prepared to take the occasional risk. Bon appétit!
Images by Jennifer Low and Paris by Mouth, used under the Creative Commons license.