Cleaning the home is necessary but time-consuming. If there's one thing that busy mums welcome it's new appliances that can really some time off tasks. Tired of this never-ending workload? Then it's time to invest in some new tools that will relieve the strain the chores place on you.
From pressure washers to robotic vacuum cleaners to self-cleaning ovens, there's more that few ways to cut down on the elbow-grease.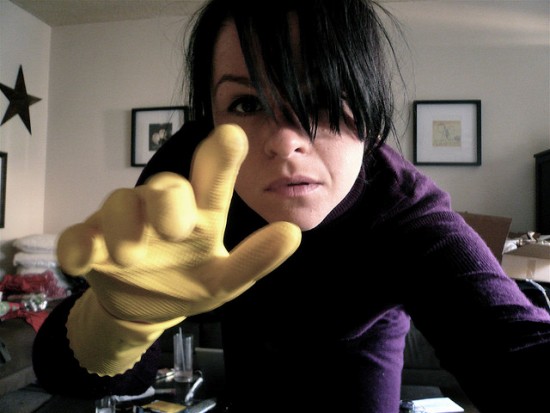 Consider upgrading
Imagine how much time you spend cleaning the home and then put a price on that time just as you would with any other job. When you break it down into an hourly rate over a month it does make sense to buy some tools that will whip your home into clean and tidy in half the time. This doesn't mean you need to break the bank on high price appliances, but if you're thinking of upgrading or investing in some new cleaning tools then it will be cost-effective to pay a little more to save a lot of time.
Zap the dust
There's no getting away from dust and dirt in the home, and effectively eliminating it can be an everyday chore. However, products such as the range of robotic vacuums that will do the hard work for you. These high-tech cleaners cost around the same price as a normal vacuum but they can be programmed to sweep floors, suck up dust and even mop kitchen floors without the need for human interaction. This product is superb for those who need to vacuum a lot, for example those with pets that shed hairs, and it can undertake a two hour clean without needing a battery charge.
Tools for large areas
Of course, it's not the indoors that require a regular clean but also our cars and outdoor areas such as pathways, patios and windows. This is where a pressure washer comes in handy. This lightweight little machine can really blast away the dirt and then wash via the inbuilt detergent feature. A pressure washer can clean garden structures such as sheds, greenhouses and fences and also does a handsome job of spring cleaning masonry and exterior brickwork. Again, this is not a high price item but is pretty essential if you want to clean outdoor areas regularly.
Self-cleaning options
If there's one chore that's tiresome, messy and time consuming, it's cleaning the oven. The longer you leave this task the worse it becomes. If you're in the market for a new cooker then it might be time to look at the self-cleaning options. Believe it or not, there are cookers and even microwaves that come with catalytic or pyrolytic features, which means no more scrubbing and washing inside the oven. This is one chore that you won't mind paying a little extra to eliminate.
Less time spent cleaning means you'll have more time to do the things you really want to do each day, and that's always a bonus. You'll always find new cleaning products arriving on the market but if you invest in a few high-quality items you should enjoy years of reliable use from these time-saving appliances.