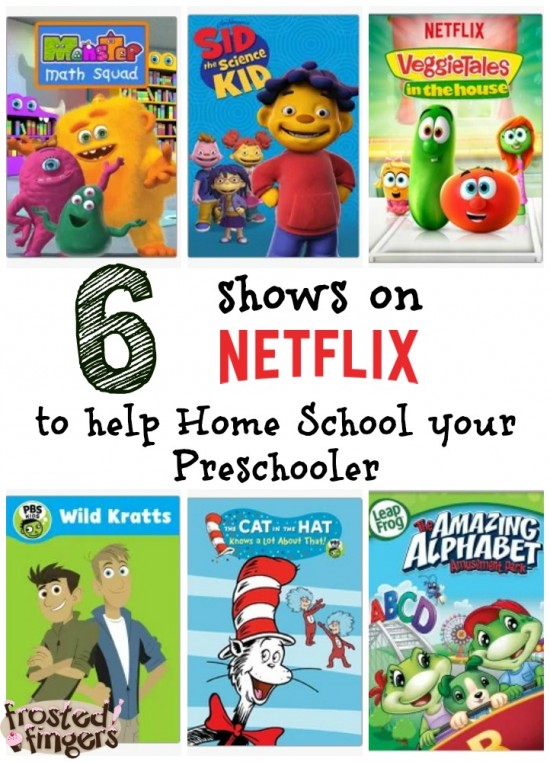 Sometimes you want a little something to complement what you are teaching your kids. I know with Little Man we are having issues with letter sounds, so I go to Netflix to try to find some help. I know that Monkey had some help with reading by watching Leap Frog, so we have been checking out the Leap Frog videos for him once he's done with his schoolwork for the day. Here are six shows that you can check out for your preschooler to help you along on your home school path.
Max, Lily, and Goo love to put their minds together and use their math skills to overcome every obstacle, even ones with two left feet or ten thumbs.
Armed with a healthy sense of humor and the help of his teacher, friends, and family, curious kid Sid tackles questions youngsters have about science.
The exciting new adventures of Bob the Tomato, Larry the Cucumber, and all their Veggie friends as you've never seen them before: in the house! We love the values that Veggie Tales helps enforce.
Zoologists Martin and Chris Kratt morph from live forms into their animated selves, complete with Creature Power suits, in this animal show for kids.
The Cat in the Hat is back– and this time, he's teaching Sally and her brother, Nick, some awfully nifty things to think about!
Leap Frog– Math, Phonics, and Reading
What I love about Leap Frog is they have so many options to help teach your little one. They cover numbers and letters, phonics, science and just in general what it's like to go to school.
I hope this helps give you some ideas on how to help your preschooler learn and grow while being at home with you.