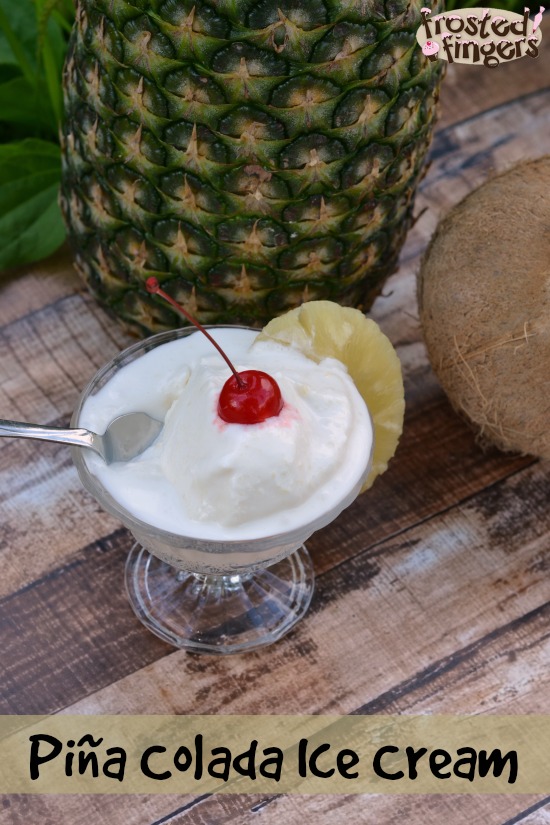 Did you know that today is National Piña Colada Day? It is! So if you're having a rough day, it's ok to go home and have a Piña Colada to help relax. If you want to cool down as well and would like something non-alcoholic, you can try my Piña Colada Ice Cream! If I go out somewhere and have a drink, a Piña Colada is my absolute favorite! I love that it doesn't taste like alcohol and it's easy to drink. Well, this ice cream is easy to eat… I'm not sure if that's a good or bad thing!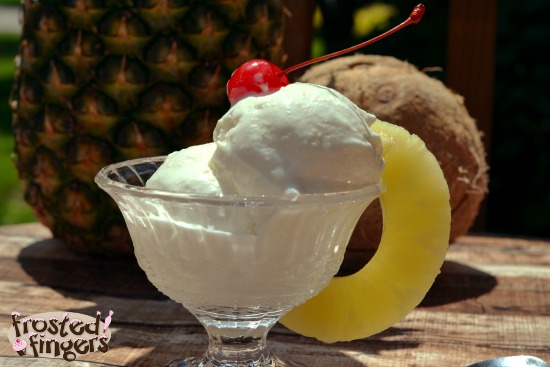 Did you know that piña coladas originated in San Juan, Puerto Rico? The term, "piña colada" means "strained pineapple" in Spanish, which makes perfect sense. A traditional recipe calls for pineapple juice, light rum, and coconut cream poured over crushed ice.
Piña Colada Ice Cream Recipe
Ingredients
1 20

oz

can crushed pineapple

1

can cream of coconut

1

pint

whipping cream

1

quart

half and half

2

teaspoons

rum flavoring

optional
Instructions
Add pineapple, cream of coconut, whipping cream, and optional rum flavoring to a blender or food processor and mix together until smooth.

Mix in half and half.

Add all ingredients to your ice cream maker and freeze according to directions.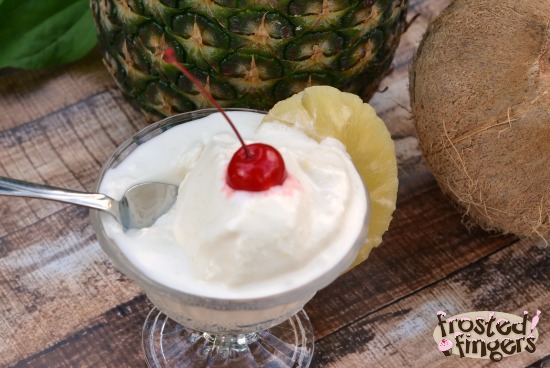 I'm so glad I'm wrapping up this post, because ever since I came up with the idea I've had the two lines from the Piña Colada song stuck in my head: "If you like Piña Coladas and getting caught in the rain." I do like Piña Coladas, but not the caught in the rain part so much, unless it's really hot outside and it's one of those nice, cool, misty type rains. The kids LOVE playing in the rain. We haven't had much plain rain storms this summer; it seems like they all come with thunder, lightning, hail, and high winds. Anyway, enough of my tangent! Do you like Piña Coladas? Are you going to go home and celebrate National #PiñaColadaDay? I think you should! (Or come over and help me eat this 4 quarts of Piña Colada Ice Cream in my freezer!)
Items used to make this ice cream: