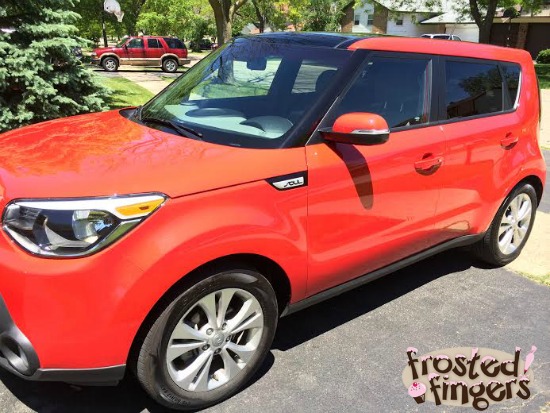 About two weeks ago, I got the chance to try out the 2014 Kia Soul. I was really skeptical about this car because it doesn't seat many people and I thought it would feel small. My first impression when I got in the Soul was I couldn't believe how roomy it felt. I was able to comfortably fit an infant car seat and 2 backless booster seats in the back seat and they weren't overlapping each other. The kids all had room!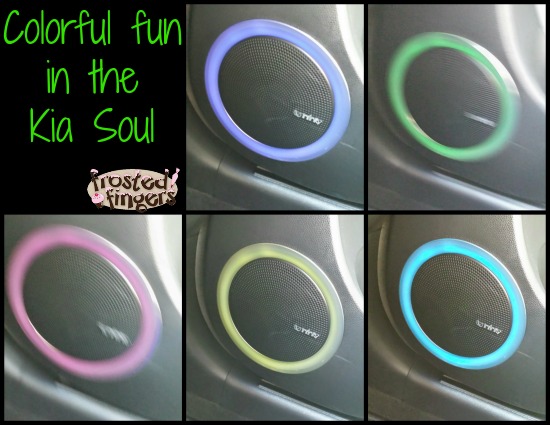 One of the features that my son that was really cool was the speakers that changed colors in the doors. The Kia Soul has a fun sound system. When we were at the Chicago Auto Show this year we saw a DJ playing some tunes through the Soul sound system while hanging out through the sunroof.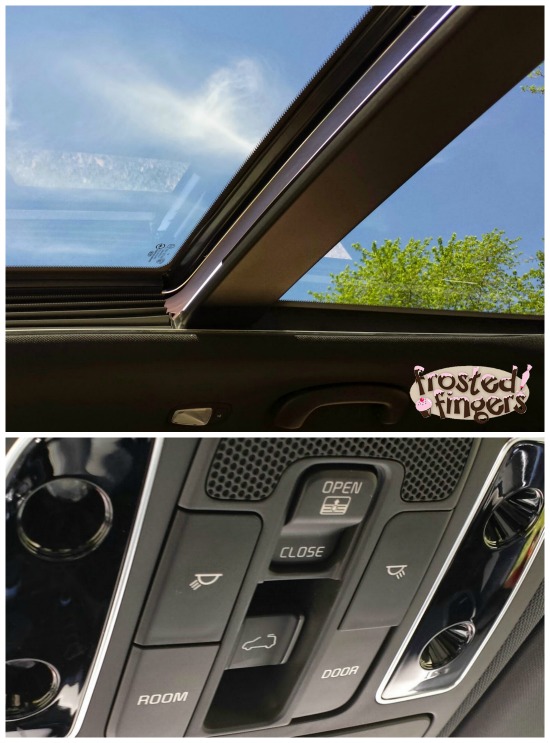 The sunroof could open either for half the car, or the whole car. It's so fun to open the roof up and drive. It helped the baby to ride around because she could see what was going on over her.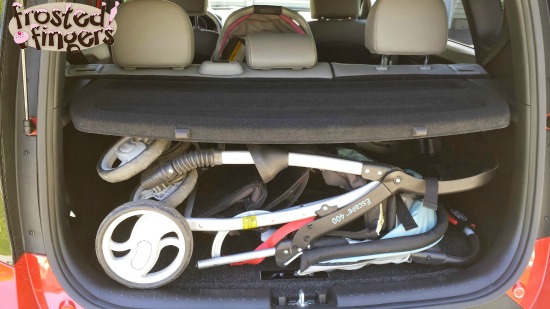 The Kia Soul trunk fit my stroller (barely). When going to sports, we were able to put two of our camping chairs on top of that trunk cover. There is also a storage space under where the stroller is that you could keep things you always keep in the car such as an umbrella, blankets, maybe a small tool box, etc. I was actually pleasantly surprised with the amount of space in the trunk. It's not minivan sized, but it did fit my stroller laying down, which most smaller SUV type cars I've driven do not fit. If I did not have the stroller back there, I could definitely have fit all our groceries for two weeks in there for a family of 6.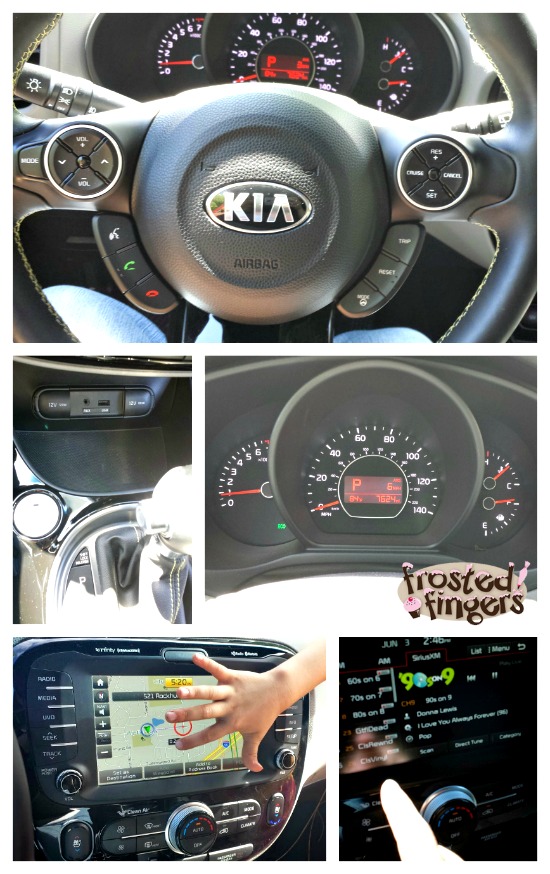 The steering wheel has all the controls you could need at your fingertips. The in dash controls are very user friendly and easy to use. The kids were even able to figure out how to use it. (Don't worry, we weren't driving while they tried it out.) The navigation unit worked great; I normally complain about the included navigation systems in cars.)
Overall I really fell in love with the Kia Soul. I got an average of 23.5 miles per gallon while driving and that was a lot of local driving; I didn't do a lot of highway driving while I had it. I REALLY wish the Soul had a third row of seating to fit my whole family because I would consider it! The Kia Soul starts at $14,900 and gets around 24 mpg city and 30 mpg highway. Have you ever driven a Kia Soul? What do you look for in a car for your family?