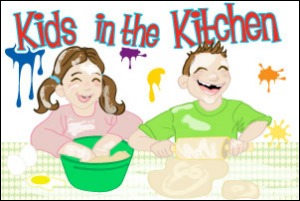 I mentioned earlier in the week that I wanted to make some trail mix for the kids for all the activities we are in. I wanted an easy to grab snack that they would all eat. While searching for ideas to put in my mix I found the Salted Caramel and Chocolate Chex Mix that I shared earlier in the week. I bought some butter toffee flavored oven roasted almonds that we put in the trail mix and I'm wishing I hadn't added them because once I tried them I wanted to keep them all for me!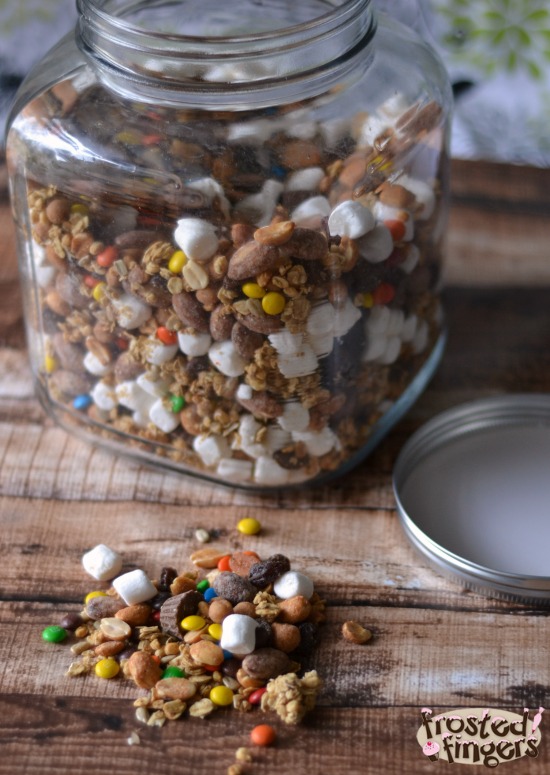 Little Man was able to help me make this in the kitchen since there was no cooking; just pouring and mixing (or shaking depending on your container.) It's been a big hit in our house; over 1/3 of the container is already gone and we made it on Tuesday. You can mix in anything you want and in any amounts you want. That is one of the cool things about trail mix; if you don't like something, leave it out!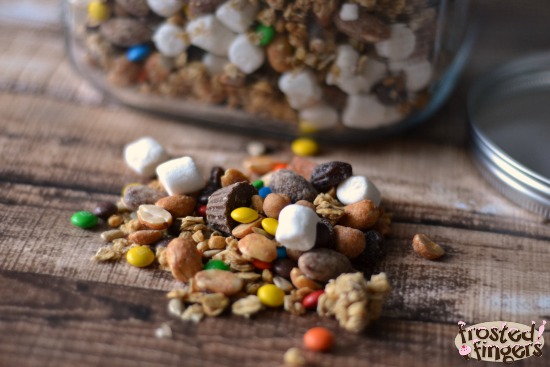 KITK: Trail Mix
Ingredients
1

bag Nature Valley oats n honey granola

1/2

bag mini Reeses peanut butter cups

1/2

bag Kraft caramel chips

1/2

bag oven roasted butter toffee almonds

2

cups

mini marshmallows

1/2

pound

honey roasted peanuts

1

cup

raisins

1

cup

mini Reeses pieces

1

cup

mini m&ms

1

cup

toasted and salted sunflower seeds

meat only
Instructions
Put all ingredients in an airtight container and shake or stir so everything is distributed throughout. Enjoy!
Do you love having your kids help in the kitchen?
Did you try a new food or a new kid friendly restaurant? Did your little ones use their snacks to count to 10? We invite you to share your experiences, photos, stories or recipes that include your #kidsinthekitchen!
Come join me and my co-hosts, Melinda at Look What Mom Found, Sara at Sensibly Sara, Lisa of HooplaPaloooza and Sarah of Play2LearnWithSarah, each week by linking up a post, new or old, that features the theme Kids in the Kitchen. It doesn't matter what you are doing as long as you are doing it together, enjoying it and learning something along the way.
preparing healthy snacks
counting skills with m&ms
pouring from measuring cups
discovering a local restaurant that your kids love
creating new family friendly recipes
Don't have a blog? That's ok! Just share an Instagram photo or Facebook update.