Note: I received the below product for review in exchange for this post. All opinions are my own.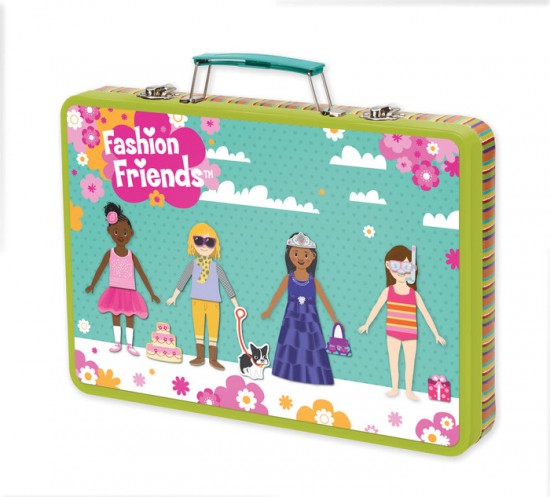 Having kids use their imaginations to play is so important for their growth. I like when we can find toys that are not electronic so that they have to use their imaginations. The Fashion Friends set from Imagine I Can does just that. There are two other sets as well: Travel Time and Character Mix-up.
Little fashionistas will enjoy making their own fashion statement by mixing and matching outfit and accessory pieces. Packed inside this kit are 85 magnetized pieces and 4 paper background scenes. Pants, dresses, hats and tops — so many choices and colors to mix and match. A little imagination can make a chic outfit or happily avoid making a mismatch. Fashionable tin case with handle allows for easy storage and portability for another say-yes-to-the-dress session.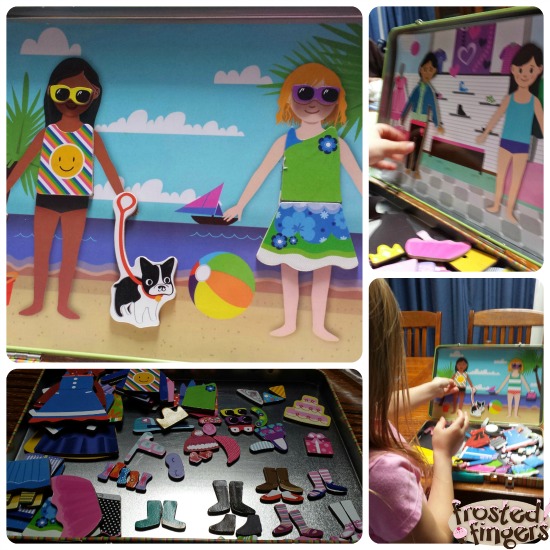 When I was little I LOVED paper dolls. I couldn't get enough of them. I love the Fashion Friends set, because it's sturdy paper dolls! No accidentally ripping those little paper tabs off when changing outfits on your dolls. Better yet, the set comes in it's own carrying case so that you can bring it wherever you go. If you know you're going to be at an extended dinner where your kids need to sit for a long time, these kits are great to bring along to keep them occupied but still unplugged.
My daughter loves her Fashion Friends set and asks to play with it as soon as she gets home from school every day. That makes my heart happy that she wants to play with the magnetic dolls and accessories instead of coming home and vegging in front of the tv.
Each Imagine I Can set sells for $25 on the Manhattan Toy website. I am giving away one set below; just fill out the form.