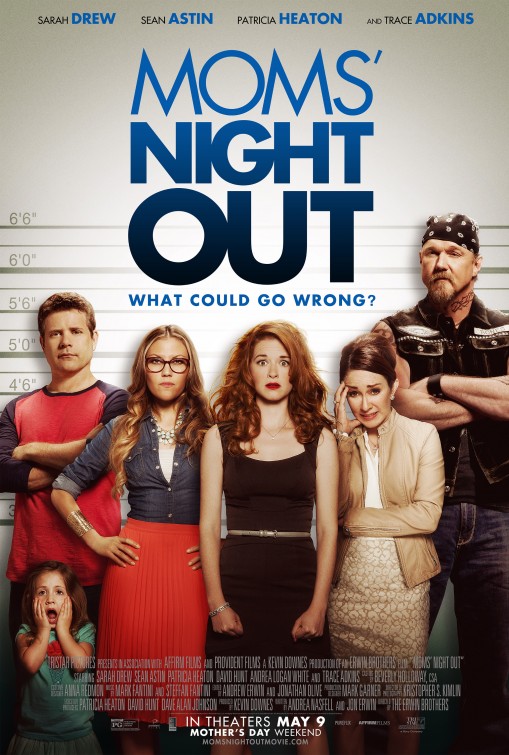 I have heard nothing but good things about this movie coming out May 9. I finally sat down and watched the trailer last week and now I'm excited to see it myself! I need a moms' night out badly! Talking to a 5 year old and 2 month old all day just doesn't do it for me. I need the break; I need the companionship of women who have been there before and that will talk back in a NICE way!
All Allyson and her friends want is a peaceful, grown-up evening of dinner and conversation . . . a long-needed moms' night out. But in order to enjoy high heels, adult conversation and food not served in a bag, they need their husbands to watch the kids for a few hours-what could go wrong? Moms' Night Out is an endearing, true-to-life family comedy.
I'm looking forward to seeing this movie and letting you know how it is. In the meantime, check out the trailer below. I just hope my next MNO doesn't go anywhere near this badly!