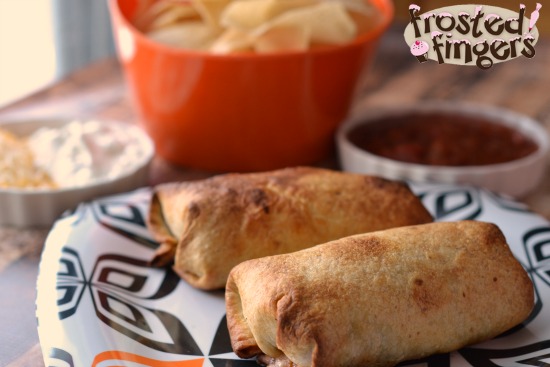 One thing I love from Mexican restaurants is fried chimichangas. But ugh, fried!!! No, this is not another air fryer recipe. This is a good old oven baked recipe that everyone can make! It started off by finding Rachael's Black Bean and Beef Tex-Mex Filling. I absolutely love this filling. I've made it three times so far and it is staying in our family's meal rotation. It's one way to get some beans into my kids' diets and they don't even realize it! This meal comes together really quickly. It takes approximately 30 minutes to make so it's good for a quick weeknight meal.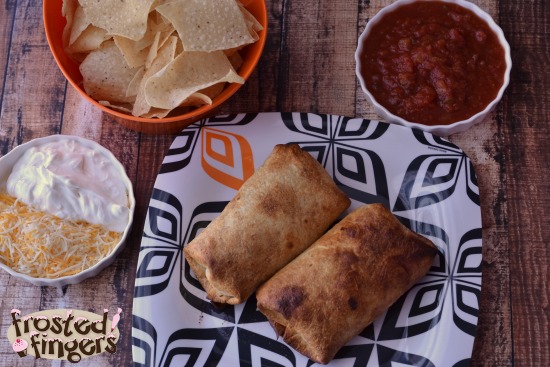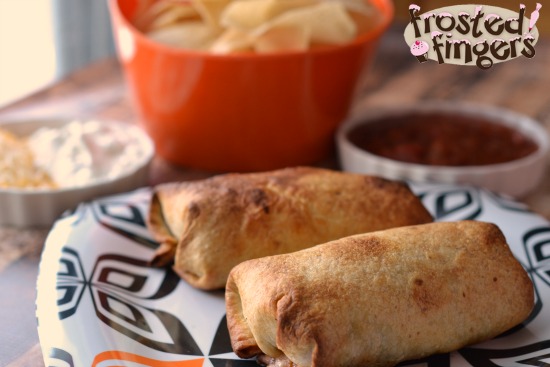 Ingredients
1 pound ground beef
1 14.5 oz can black beans (drained and rinsed)
1 12-16 oz jar of your favorite salsa
3 tablespoons of Homemade Taco Seasoning
1 medium white onion, diced
2 cups Mexican Cheese Blend
8- 9" Flour Tortillas
4 Tablespoons butter
Instructions
Preheat oven to 450.
Brown the ground beef with the diced onion until the meat is fully cooked; drain the grease and then return the beef and onion back to the pan.
Add the drained/rinsed black beans, the salsa and the taco seasoning, stirring to combine.
Simmer until the liquid (from the salsa) has reduced slightly, thickening the mixture.
Now scoop some meat and bean mixture into each tortilla (you can add cheese now if you want. I add some before baking and then sprinkle more on the outside after) and fold them up like an envelope so that all the filling stays in.
Melt your butter and then brush on the entire outside of the tortilla envelopes.
Bake for 10-20 minutes, until crispy and light brown.
Top with more cheese, sour cream, salsa, tomatoes, etc.