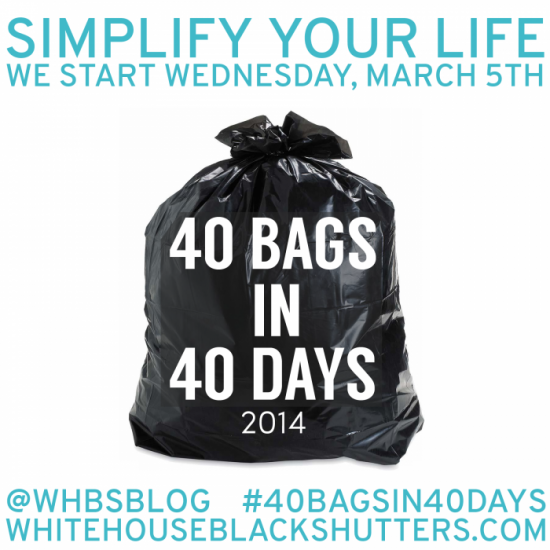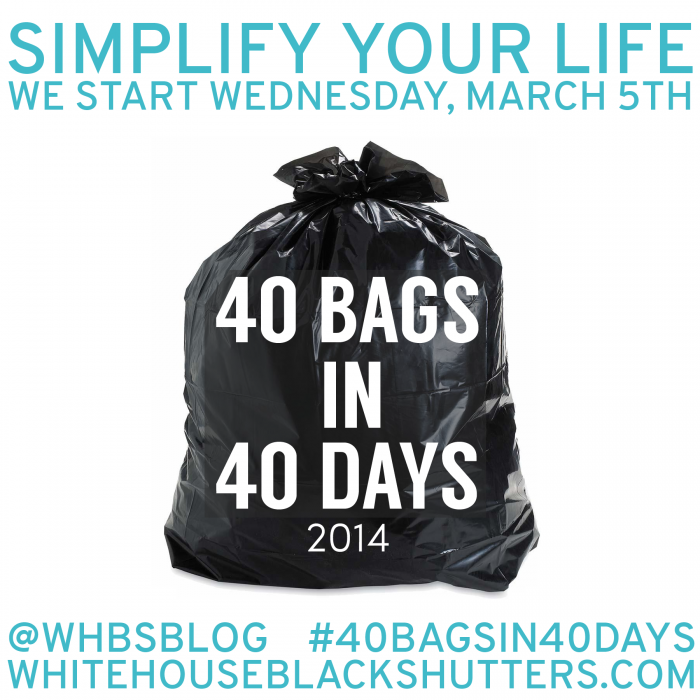 I don't know about you, but my house is full of clutter. We STILL haven't fully unpacked from when we bought this house in 2010. I unknowingly started this challenge on the 5th when I had cleaned out my pantry. Later that day I found out about the challenge and decided to give it a shot. The challenge is being hosted on White House Black Shutters. I like that it goes along with Lent. I gave up soda, but that's not as challenging as getting rid of the clutter in your life! I did really well on days 1-6 (until 3/11) but then got really busy from 3/12-3/15. I'm planning on picking back up today and doing our downstairs freezer and fridge.
The picture above is my living and dining room. It really wasn't a big clean out day because I had to get ready for scouts in my house. It was nice to get it done, though. (Too bad it needs it AGAIN!)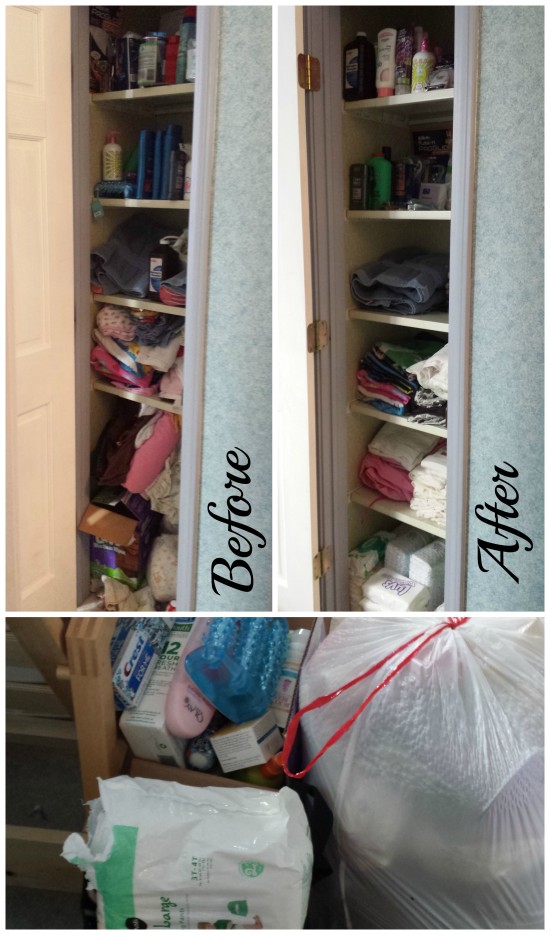 Day three was my linen closet. I was able to get rid of one bag of trash, one box of misc stuff to giveaway and 1 bag of pullups I'm giving to a friend. It's nice to go in there and know where everything is again!
Day 4 I cleaned out my upstairs freezer. It was stuffed so full that things weren't freezing correctly. That's not a good thing! I didn't have a lot of time to clean so I did that while making dinner. It only took about 15 minutes!
Day 5 I consider my virtual bag of trash. We have had some financial garbage creep up and I had to take care of that all day on the 5th and 6th days. We worked on our family budget and getting it all into our budget software. Definitely feels good to be getting back on track there!
Day 6 I was still working on finances, but was able to get in there and clean out the fridge while making dinner. Not only did I get all the icky stuff out, I wiped it all down, too, which makes it so much nicer inside!
I'm going to try to do an update again next Monday to let you know how it's going. Now is the tough part because my biggest clutter area is the basement and getting down there with the baby isn't really easy. It's cold down there and don't really want her hanging out in the cold. Time to bring a space heater with and get working! No excuses! My friend Lisa at Oh Boy, Oh Boy, Oh Boy! is the one that told me about the challenge. Be sure to pop over and encourage her as well!