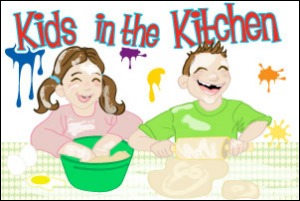 Last weekend I went through my son's Bear workbook to figure out what he needed to do to complete rank before his Blue and Gold ceremony next month. He had one chapter on cooking. He had a few activities he had to do to complete the achievement. He needed to help make a meal, make some cookies, make something outside, and talk about junk food. He already did s'mores outside earlier in the year, so we took care of all the other requirements on Sunday. He had to make a list of what foods he eats that are considered junk food and then talk to us about WHY they are junk food.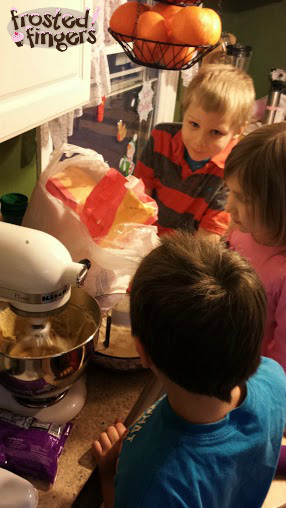 For dinner he helped make our family's Angel Hair Pasta recipe. For cookies we went easy and just used the chocolate chip recipe off the back of the bag of chips. I personally wasn't happy with the recipe but my husband liked it. It felt good to get that achievement out of the way. He now only has two more to complete to finish his Bear rank.
Come join me and my co-hosts, Melinda at Look What Mom Found, Sara at Sensibly Sara,  Lisa of HooplaPaloooza and Sarah of Play2LearnWithSarah, each week by linking up a post, new or old, that features the theme Kids in the Kitchen.  It doesn't matter what you are doing as long as you are doing it together, enjoying it and learning something along the way.
preparing healthy snacks
counting skills with m&ms
pouring from measuring cups
discovering a local restaurant that your kids love
creating new family friendly recipes
Don't have a blog?  That's ok!  Just share an Instagram photo or Facebook update.