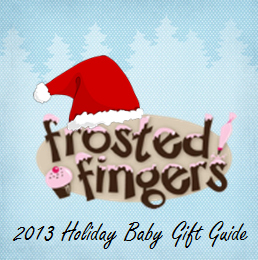 One of the that mom's need when they have a small one is someplace close at hand to lay the baby down so he or she can sleep or relax while Mom gets a few things done. I was so excited when I heard that I was getting a Graco Little Lounger to review on my blog. Don't worry, all opinions are my own.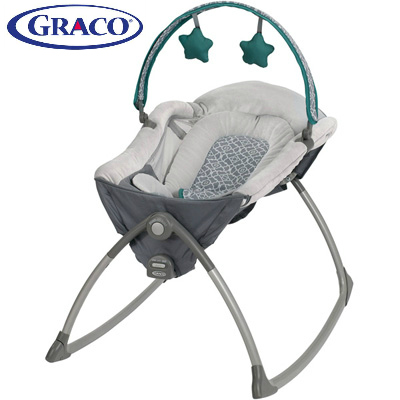 I got to attend an event at Emily from Baby Dickey's house last week to learn more about the Graco Little Lounger and to get some makeup tips on how to grab some "me time" while baby is lounging in her lounger. It was a great event; it was nice to see some old friends and meet some new ones from the Chicagoland area.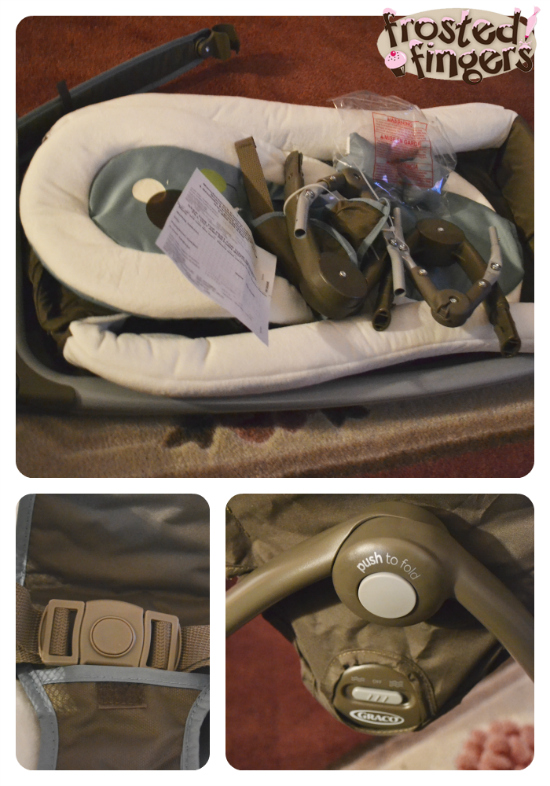 I brought my Little Lounger over to my mother's-in-law house the other day and since she was going to be watching my new baby nephew I put it together quickly so he could use it while he was over there. It is very simple and quick to put together! The lounger/bed part comes put together already. All you have to do is attach the hinges to the lounger, attach the legs to the hinges, and put the vibrating box in it. The vibrating box takes 1 D battery, not included.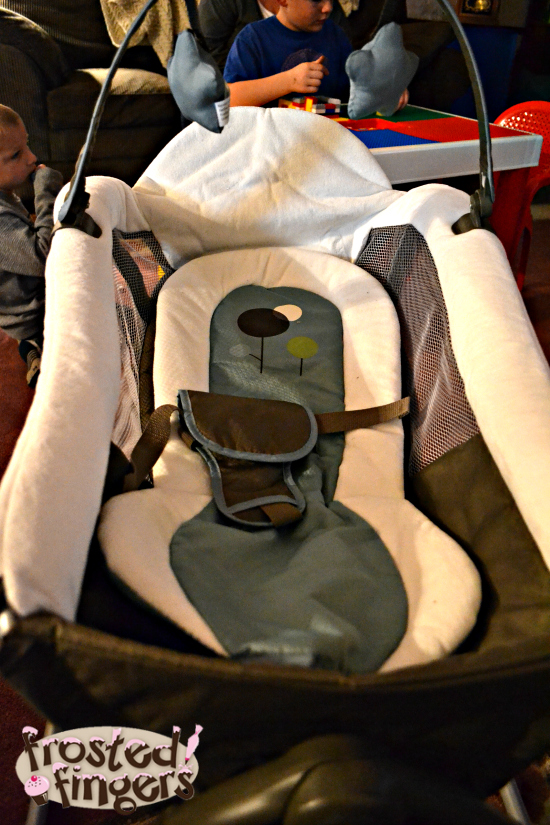 Little Lounger™ is two products in one: a rocking seat and a vibrating lounger. In rocking seat mode, calm baby with the gentle back and forth motion of the rocking seat. Then, flip down the Rock Locks™ and the seat becomes a vibrating lounger with 2-speed vibration. The ingenious seat has multiple recline positions, so that it's easy to find just the right position for baby's comfort. When you're not using it, LittleLounger folds compactly to store or travel, and a cute toy bar will keep baby occupied.

MSRP: $79.99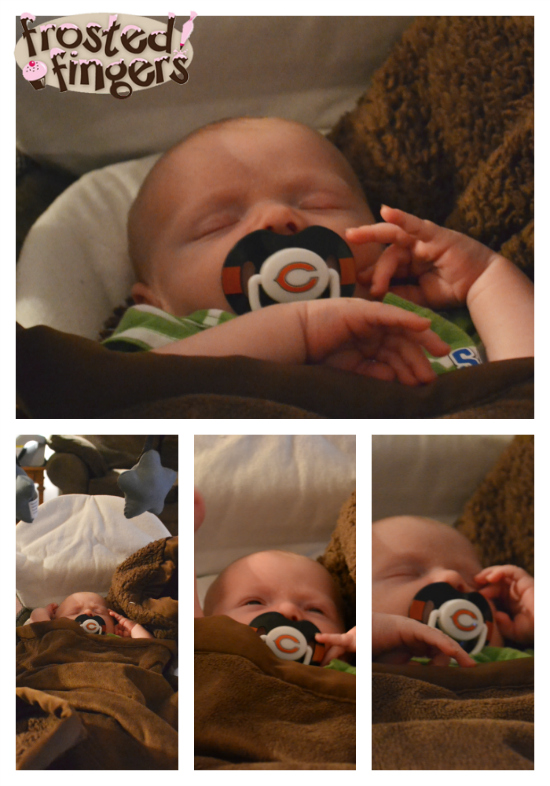 My little nephew LOVED stretching out in the Graco Little Lounger. I can't wait to see my baby girl in it! I love how lightweight and easy to move the Lounger is and when you want to store it, it folds in half nicely and stands by itself; it doesn't need to lean against a wall to keep it standing.
You can find the Graco Little Lounger at these stores:
Exclusively available at Babies R Us in the Caraway fashion
Exclusively available at Target in the Dakota and Elm fashions
Exclusively available at buybuy Baby in the Astoria fashion
General line and specialty in the Ardmore fashion
Feel free to follow the hashtag #Graco15ForMe to see more pictures and hear more from moms that visited the Graco parties to learn more about them. Also be sure to follow Graco on Twitter and Facebook.
What do you do for yourself when you have some time while baby is lounging around? I have a feeling I'll be trying to get in my blog work and taking care of the other 3!