In order to help us stay accountable, my friend Kim and I have decided to start sharing our menu plans with you. Hers is going to be more healthy lifestyle: mostly grain and gluten free and she's currently doing a 21 day sugar detox. (AKA Paleo Edition) Mine is whatever I can handle cooking as I get more and more pregnant! (AKA Busy Family Edition)  🙂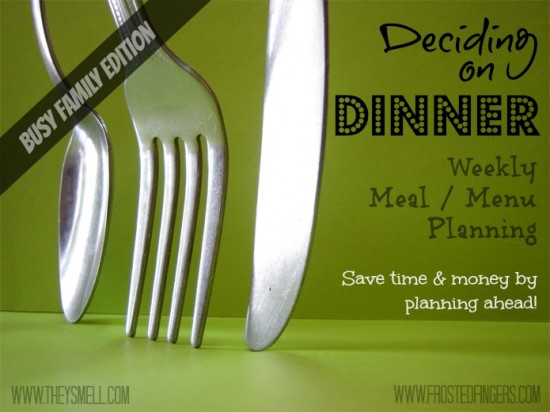 Monday: 
Ham & Cheese Paninis
Green salad
Tuesday: 
Wednesday: 
Chicken Burritos
Spanish Rice and Refried Beans
Thursday: 
Sweet & Sour Meatballs
Rice Noodles and Peanut Sauce
Green salad
Friday: 
Saturday: 
Creamy Herb Pork Chops
Rice a Roni
Green beans
Sunday: 
If you're looking for something healthier, check out Kim's Paleo edition. I may grab a few ideas from her for my menu plan in a few weeks!