Note: I participated in a campaign on behalf of Mom Central Consulting for Starburst. I received product samples to facilitate my review and promotional item as a thank you for participating.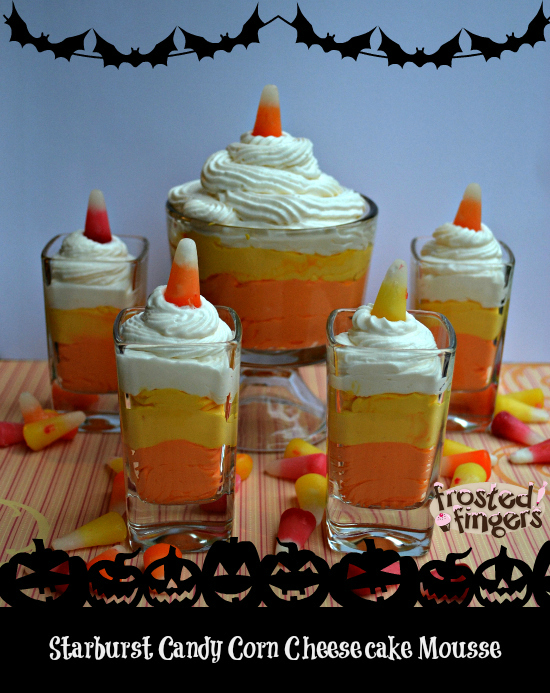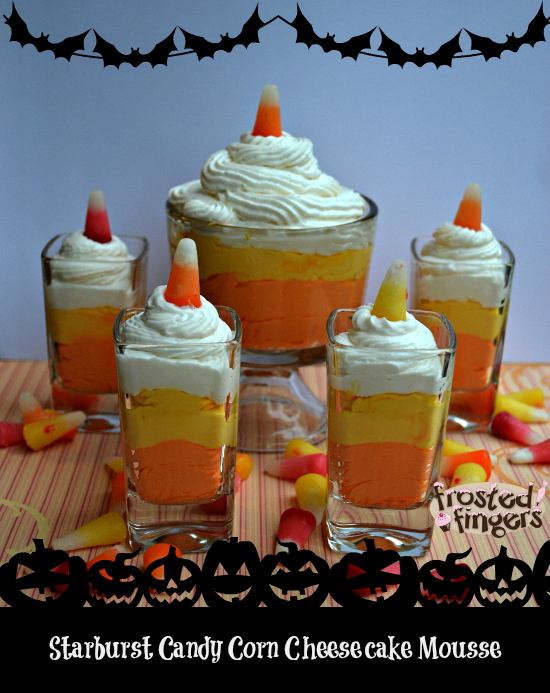 Can you believe it's almost Halloween? The end of the year is coming way too fast! I was sent some Starburst Candy Corn to create a mom-inspired craft with. Seeing that my dog is blind, but has an awesome sniffer, I was afraid to create a food craft that would be left out that she would somehow get to. (She and the cats are crafty creatures themselves!) Along with the candy I was sent some ideas from Tori Spelling for crafts and one included a cupcake, so I figured I had free reign to create a recipe craft as well. The recipe is super simple and the only thing that takes time is to color the mousse and make it pretty.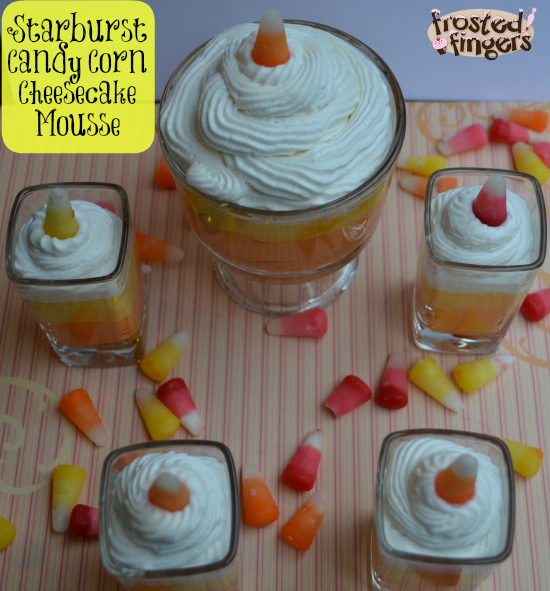 Starburst Candy Corn Cheesecake Mousse
Ingredients
8

oz

cream cheese

1/2

cup

powdered sugar

1/4

cup

milk

1

teaspoon

vanilla

1 8

oz.

container of Cool Whip

thawed

orange and yellow food color

Starburst candy corn

for garnish
Instructions
Beat cream cheese in the bowl of an electric mixer until fully smooth. Slowly add powdered sugar, then milk. Add vanilla. Continue mixing.

Beat about 1 minute on medium to medium-high speed.

Fold cool whip into cream cheese mixture, and stir until fully combined.

Scoop about 1/3 of the Cheesecake Mousse into a bowl, and color orange. Color another third of the mixture yellow. (I use gel colors because it does not change the taste.) Leave the remaining third white.

One color at a time (starting with orange), scoop mixture into a piping bag or large ziplock bag, and squeeze a layer of the Cheesecake Mousse into small dessert dishes of your choice. Repeat with yellow and then white Mousse.

Refrigerate 30 minutes (or up to 1 day) before serving. Garnish with Starburst candy corn.
I actually like the flavor of the Starburst Candy Corn. I can't handle a lot of it, because it's very sweet, but it tastes just like Starburst. It's nice to be able to get the Starburst flavor without having it get stuck to your teeth!
Tori Spelling came up with some fun crafts inspired by the Starburst Candy Corn candies.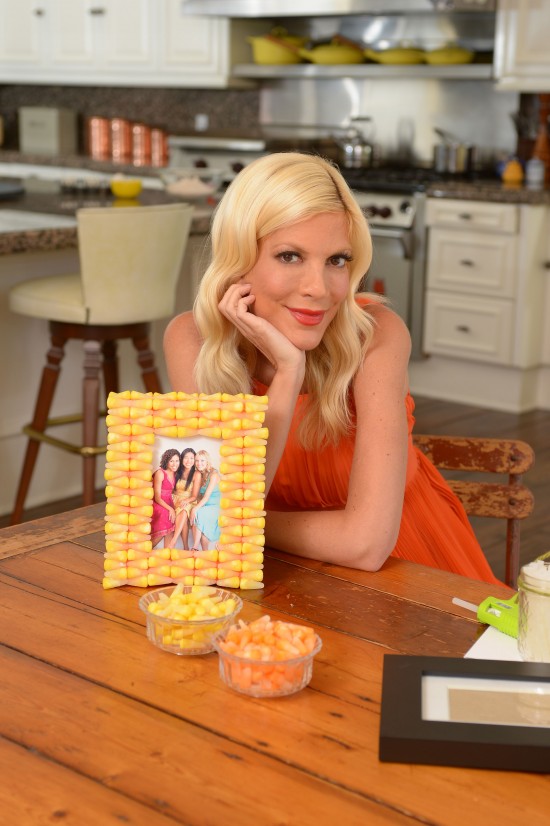 I really liked the idea of the picture frame, but I could totally see a cat knocking it down and the dog eating it! I thought it would be a super cute way to show off your kids in costume! Have you done any Halloween crafting? I'd love to see your ideas. For some ideas for you to work with, visit the Starburst Candy Corn Facebook page. My friend Lisa made the Candy Corn Cupcakes that Tori shows us on the Facebook page. What would you do if you were given a bag of Starburst Candy Corn and asked to make a craft?