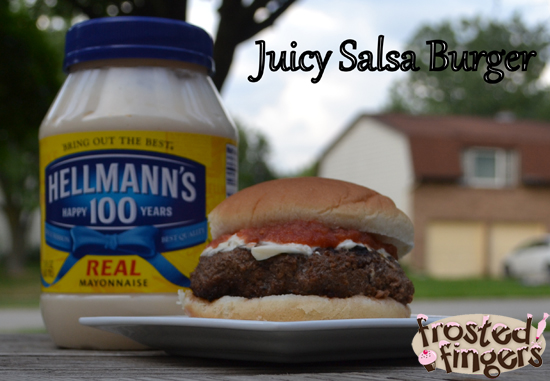 Did you know that it is Hellmann's 100 year anniversary? I didn't, either. Well Hellmann's has teamed up with Mario Batali and Safeway to bring you some fun summer recipes. They asked us to try Mario Batali's recipe for a salsa burger. I thought, hmmm, there's only one salsa that I will eat without knocking the chunks off and would I really want to try it on a burger? Since I'm trying to be more open to trying new foods, I gave it a chance.
In just a minute I'm going to share the recipe, but I wanted to let you know that at the bottom of this post, I will be giving away 1- $50 giftcard to Safeway so that you can try one of these delicious recipes.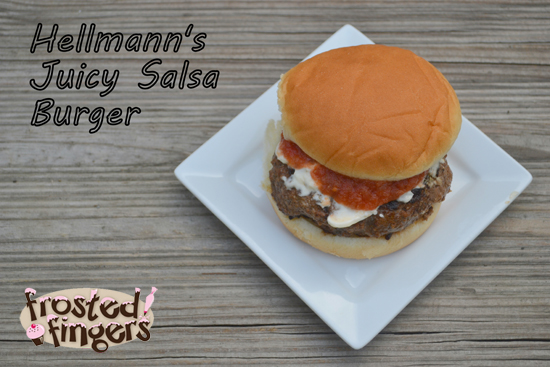 Juicy Salsa Burger Recipe by Mario Batali and Hellmann's
Ingredients
2

lbs.

ground chuck

½

onion

peeled and grated

3

Tbsp.

Hellmann's® Mayonnaise

3

Tbsp.

Worcestershire sauce

1

Tbsp.

chili powder

optional

½

cup

salsa

or more for serving (fire roasted salsa preferred)

Salt and pepper to taste

Extra Hellmann's® Mayonnaise for cooking
Instructions
Mix ground chuck, Hellmann's® Mayonnaise, grated onion, Worcestershire sauce and chili powder (if using) together.

Season with salt and pepper to taste.

Make patties. Brush burgers with Hellmann's on side that will go on to the grill. Before flipping sides, brush the top of burger with more Hellman's.

Grill to desired temperature.

Top with salsa and serve on buns.
You can watch a very short video of Mario making the burgers on the Hellmann's site. So, what were our thoughts? My husband LOVED the burger. He thought it was excellent. I thought it was ok. I still like my burgers with lots of cheese and bacon. My daughter actually tried one, too and she thought it was good. I did use the chili powder in the recipe and I didn't find it too spicy. I thought it was weird how the ingredients actually changed the texture of the meat. I'd make the burger again for my husband, but for myself, I'd keep my salsa on my chips. 🙂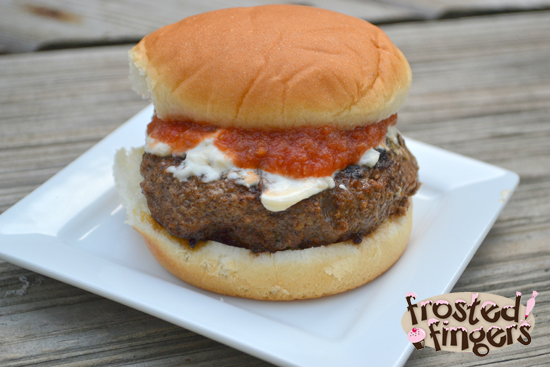 Now for the giveaway! You can win a $50 gift card to Safeway to try one of these recipes yourself. Just fill out the rafflecopter form below. Giveaway ends August 17, 2013.
a Rafflecopter giveaway