Note: I was compensated from Burst and Happy Family to share this post. All opinions are my own.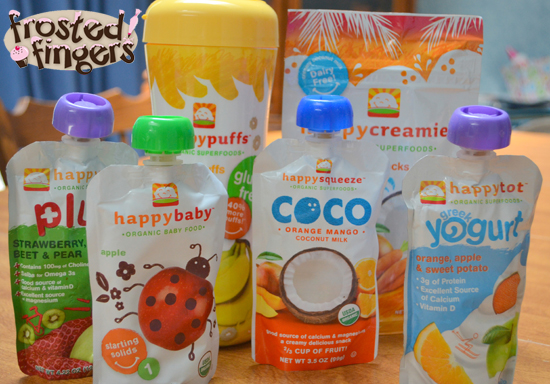 Happy Family has asked me to share a funny eating story with you from one of my children. I have pregnancy brain right now and can't really remember anything funny. I will talk about some memories in a moment, but first I want to let you know why they asked me to do this.
Stories from the Bright Side", is a campaign that shines a humorous light on situations that all parents have experienced around feeding. Every mom and dad has had food thrown at them, experienced temper-tantrums, or received flat-out refusal to eat something at some point in their parenting career. This campaign brings some of these moments to life as 8 of these stories are told by 7 mommy and daddy bloggers (and 1 by CEO Shazi Visram) and then acted out by improv comedians and also asks that moms and dads share their "Stories from the Bright Side" on our Facebook App. We believe that the ability to laugh, lift your mood, and share a bit of brightness with other parents is the true beauty of the "Stories from the Bright Side" campaign.
I remember six and a half years ago when Buddy was just a toddler. I would have to drive 30 minutes to get from my house to anywhere. A lot of times we'd run out in the mornings to run errands and start heading home around lunch time. They didn't have awesome products like Happy Family squeeze pouches back then that I could have given Buddy to eat in the back seat by himself. I used to drive through a certain drive through and peel the crust off of some chicken nuggets to be able to give him some bites of chicken that were soft enough and small enough that he could eat without choking. Oh how I wish they had Happy Family back then!
I absolutely love that the Happy Family products are organic, nutrient-rich, and even gluten free in some cases! I tried the Happy Squeeze Coco Orange Mango myself and LOVED it. I would love to have a few of those on hand for when I'm craving a tropical drink and can't have one since I'm pregnant. The kids tried all the rest of the products we were sent. Monkey also loved the Coco squeeze. Buddy loved the Strawberry, Kiwi, Beet, & Pear Squeeze. Little Man mixed the same one Buddy had along with the Greek Yogurt that was Orange, Apple and Sweet Potato flavored. I love that it's not just fruit in the squeezes, but that they also mix in vegetables so you get nutrients from both. The kids tried both the Puffs and Creamies and liked them. I'm holding on to those so that when my sister-in-law brings her kids over I will have snacks for the babies.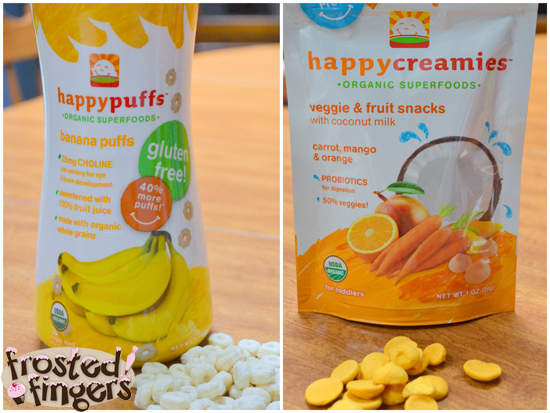 If you have a Story from the Bright Side that you'd like to share, you can share it on the Happy Family Facebook page for a chance to win $20,000 towards your child's college education! You can also check out the funny Stories from the Bright Side videos made with the improv actors.