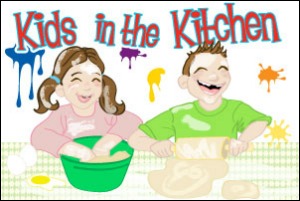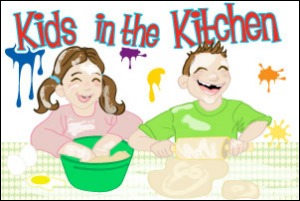 This week my big boy is at Cub Scout Camp. Yesterday the two little ones decided they wanted to have a tea party when they woke up. I normally only let them play with the plastic tea cups and just have water and it has to be in the basement where if they spill it won't be a problem. Yesterday, though, I decided to let them go full out.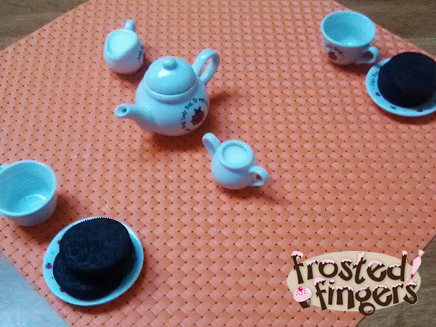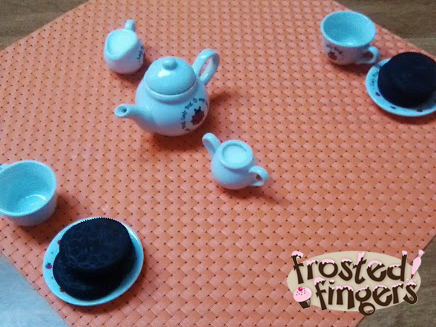 I made a cup of decaf coffee and poured some into their mini tea pot. They put milk in the little milk pot and sugar in the sugar pot. I was worried they'd spill everywhere, but honestly, I spilled more than they did! They had a blast playing tea party for about thirty minutes and I figured, they're only young once! Maybe I'll even let them do this again another day. They didn't even have one full cup of coffee between them. They were dancing and happy for a while. The rest of the day wasn't as pleasant, but at least we had a good morning!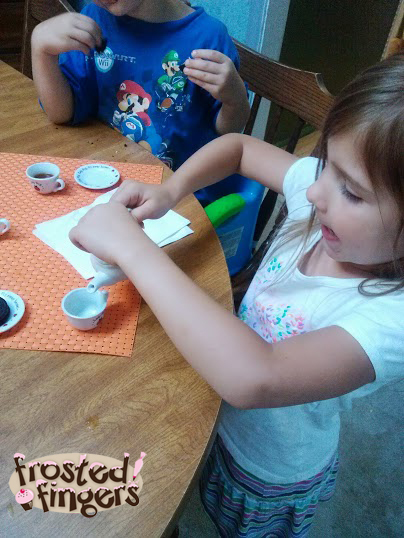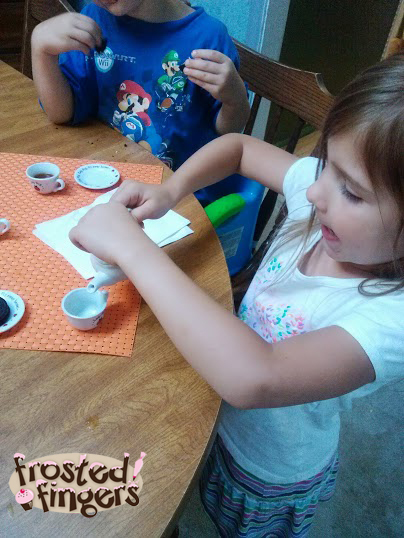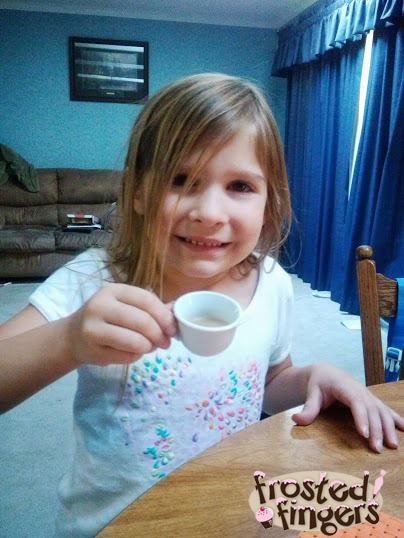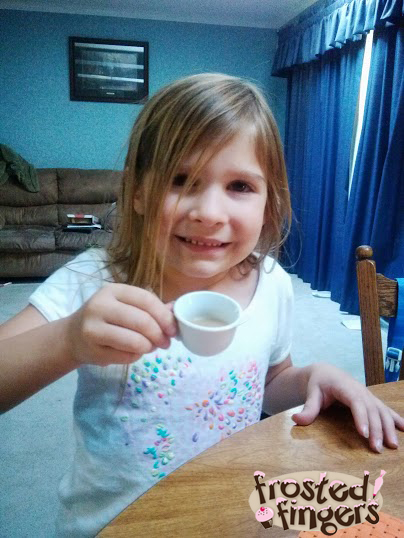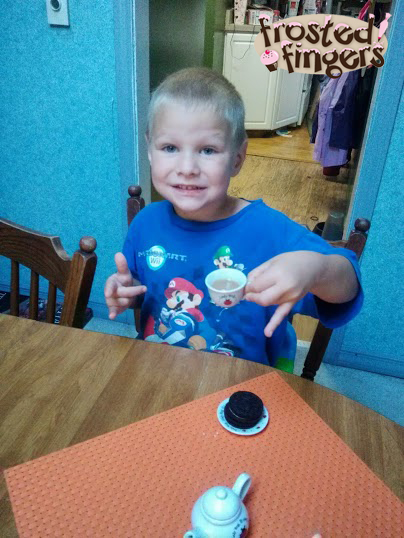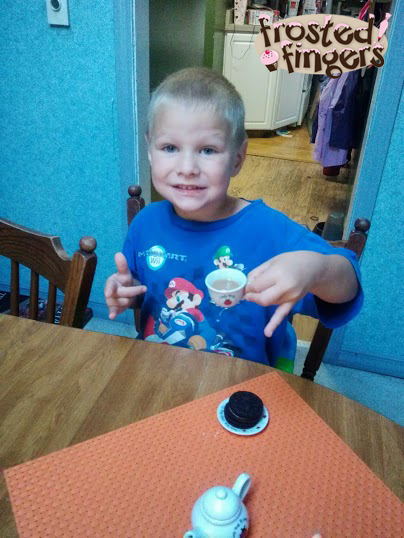 What do you think? Future blackmail with that one? 🙂
Did you have fun in the "kitchen" this week? Did you try a new food or a new kid friendly restaurant? Did your littlest ones use their snacks to count to 10? We invite you to share your experiences, photos, stories or recipes that include your #kidsinthekitchen.
Come join me and my co-hosts, Melinda at Look What Mom Found and Sara at Sensibly Sara, each week linking up a post, new or old, that feature the theme Kids in the Kitchen. It doesn't matter what you are doing as long as you are doing it together, enjoying it and learning something along the way.
preparing healthy snacks
having a tea party
discovering a local restaurant that your kids love
creating new family friendly recipes
Don't have a blog? Share an instagram photo or Facebook update.