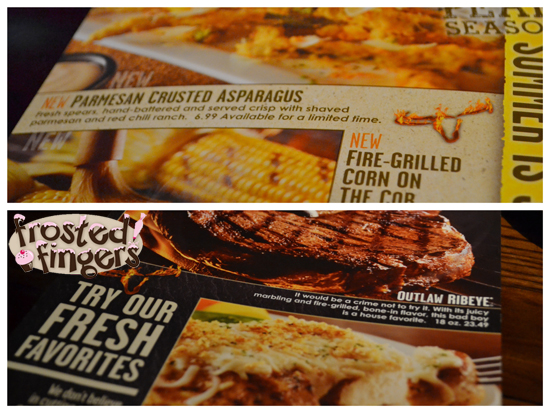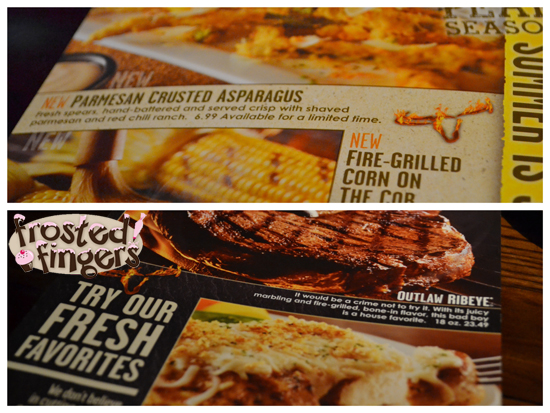 Earlier this week my family was invited to LongHorn®  Steakhouse where they provided a meal "on the house" for us. The following opinions are all my own. We were very happy with the service and meal at the restaurant. We visited the Longhorn in Schaumburg, IL. If you head into that location, say hi to Carlos! He is an awesome manager!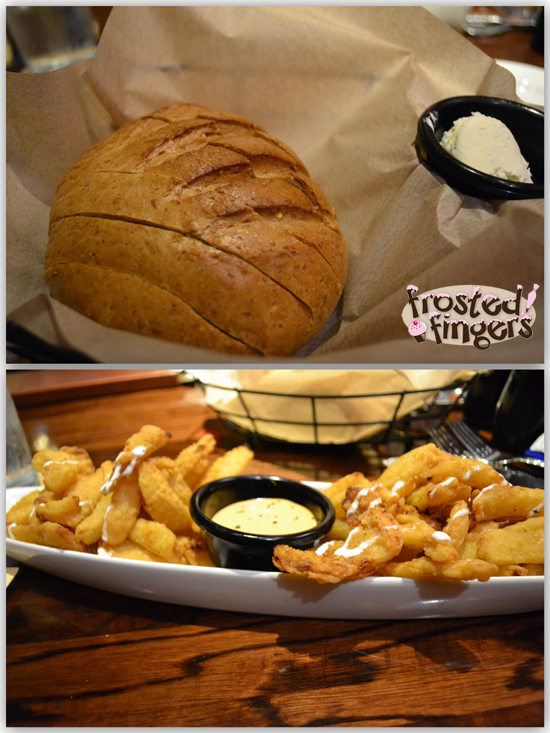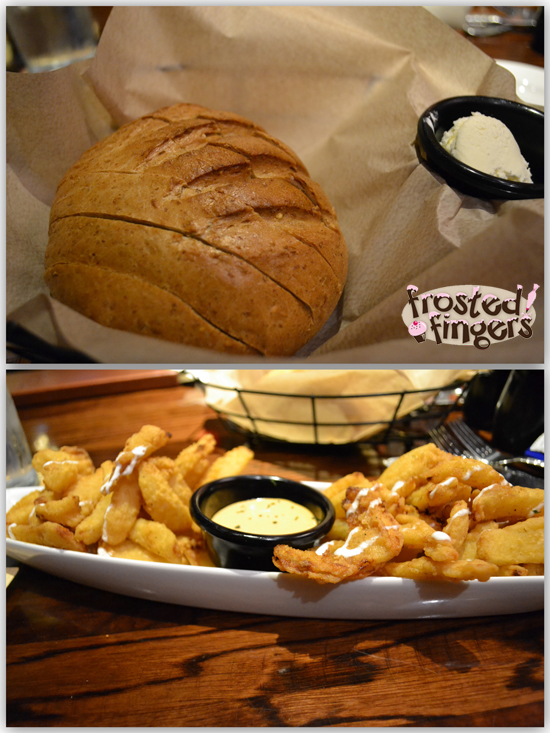 While we figured out what we were going to eat, we ordered the Texas Tonion to munch on along with the honey wheat bread. I really liked the Tonion, although I was not really a fan of the sauce they served with it. (I'm not a huge dipper anymore anyway.)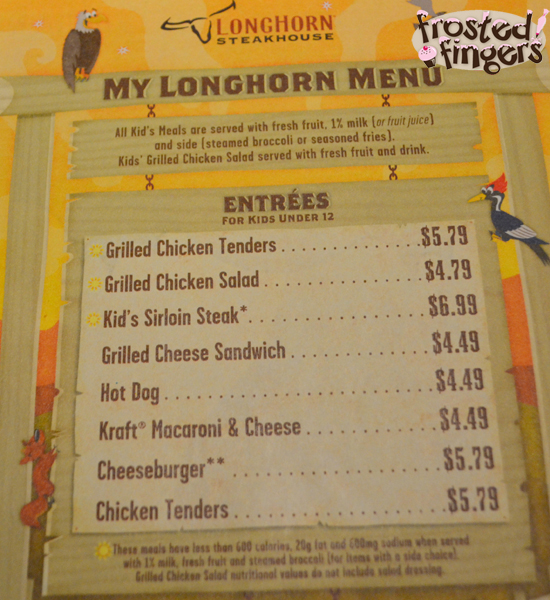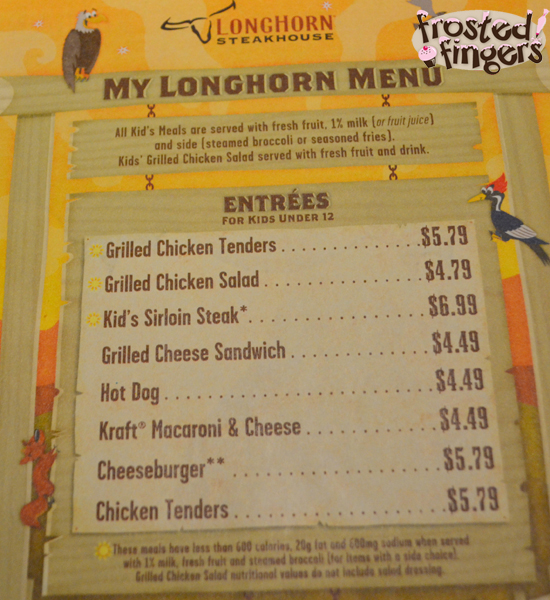 I love that the kids meals are automatically served with a side of fruit (orange slices at this restaurant). Buddy is the only one that is a huge fries fan so he ordered chicken tenders with fries. The other two ordered chicken fingers with an extra side of fruit. I thought for sure one would order the broccoli because they all like it when I make it at home, but they didn't.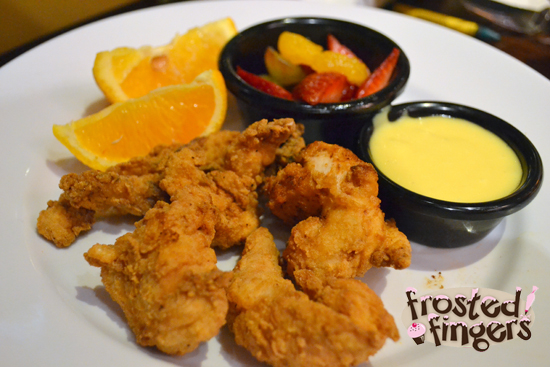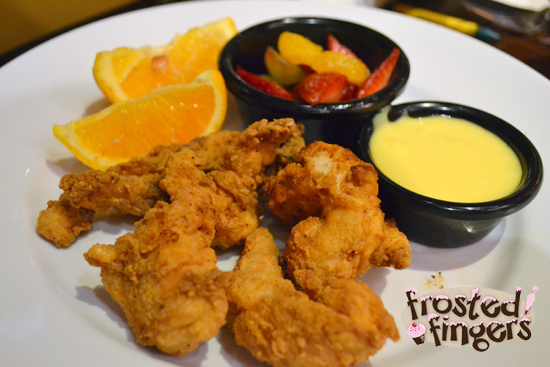 I ordered the  White Cheddar & Bacon Stuffed Filet: A tender Flo's Filet stuffed with aged white cheddar and applewood smoked bacon, served over a savory brown herb sauce. I got the side salad with raspberry vinaigrette dressing and the Loaded Idaho Baked Potato. It was delicious! Of course by the time I got to it I was not too hungry so I ate half and brought the rest home for lunch the next day. Still yummy reheated!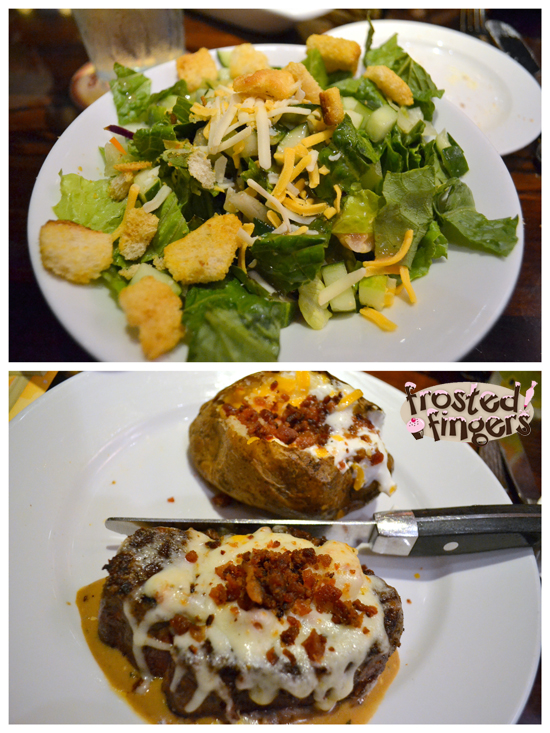 My husband ordered  the Outlaw Ribeye®: We called it this because it would be a crime if you didn't try it! It is one of our favorites because of the combination of juicy marbling and fire-grilled, bone-in flavor. He also got a Caesar salad and Sweet Potato with Cinnamon & Butter. I took a bite of his steak and it had too much marbling for me as I'm not a fan of that at all, but he LOVED his steak!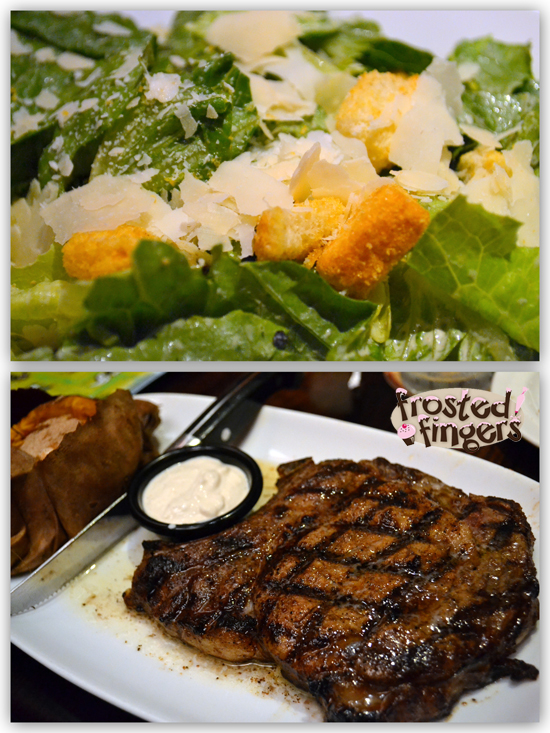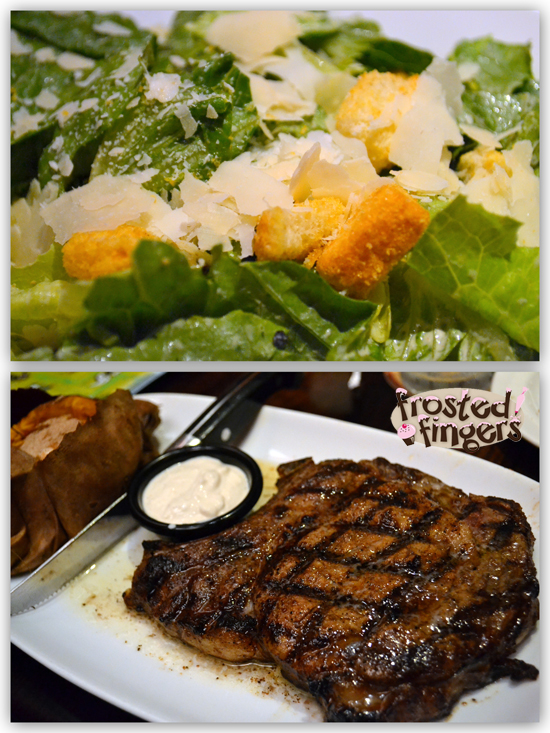 We were all full, but Carlos and our waiter, I really wish I could remember his name, because he was excellent, talked us into trying dessert. The kids really wanted to try the Chocolate Stampede®: You may need a friend to share our famous Chocolate Stampede – it's that big! Six types of chocolate in peaks and layers that are served with vanilla bean ice cream. I wanted to try a little of everything, so I got the  LongHorn Dessert Sampler™: A shareable sampler of three favorites: Chocolate Stampede, Caramel Apple Goldrush and Mountain Top Cheesecake.  That dessert sampler could have fed the whole family and the Chocolate Stampede could feed two families! It was huge! The Stampede was too rich for me, but I loved the other two desserts! I personally can't handle a lot of sugar with my pregnancy so I didn't eat a lot, but having a taste of everything was good.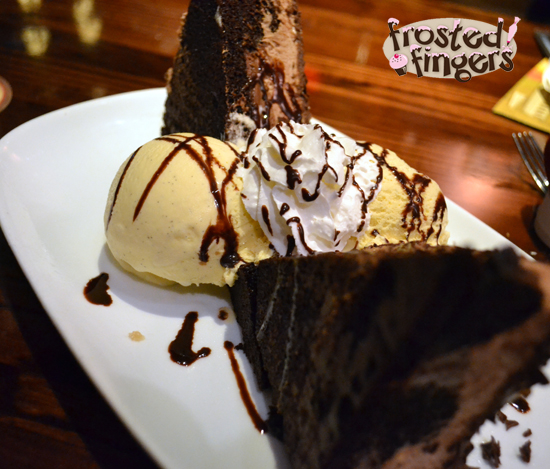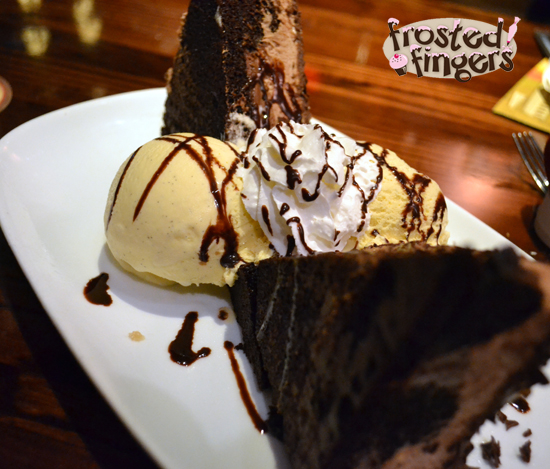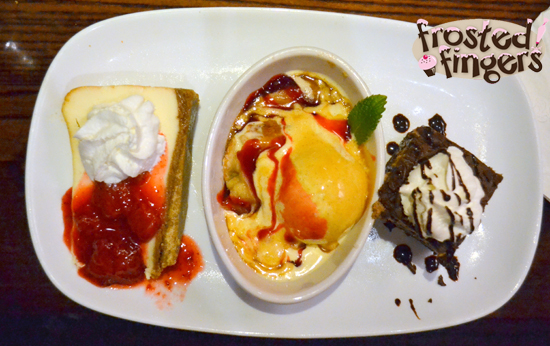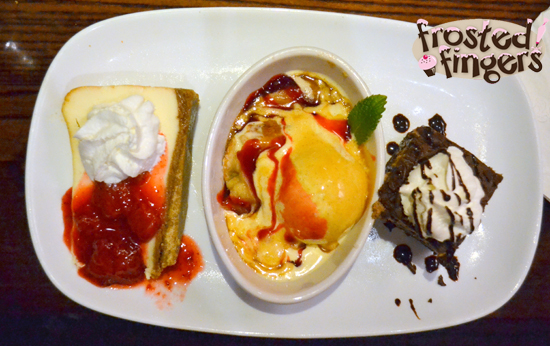 The atmosphere in the restaurant was great and my family really was relaxed and had a great time laughing and being a little too silly all night. Little Man insisted on asking our waiter why he had no hair even though I told him over and over again not to! I was pretty embarrassed. He was really great about it, though. It was really a great time and my family can't wait to go back to Longhorn again. How would you like to visit Longhorn yourself to enjoy some of these awesome items I talked about? I'm giving away a $40 gift card below. Just fill out the Rafflecopter form to enter.