I participated in a campaign on behalf of Mom Central Consulting for Bomb Pop. I received product samples, a party kit, and a promotional item as a thank you for participating.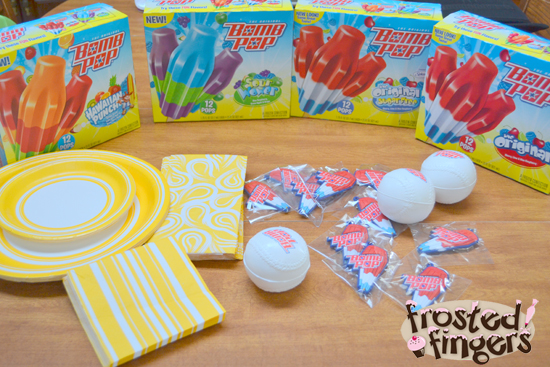 Have you heard of Bomb Pops? I was asked to host a Bomb Pop party and I was surprised at how many people had never heard of the brand. I've known of them for what seems like forever! I was at a conference downtown for almost a week and my friend Sara was coming home with me for the night. Our friend Kim picked us up from downtown and brought her kids. I figured it'd be a perfect time to have my party since I had a bunch of kids running around my house!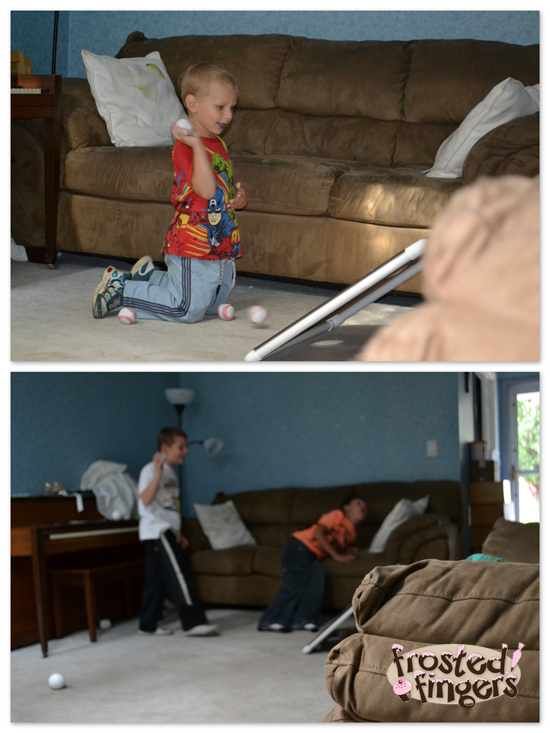 The kids always have a blast playing together. They spent a good amount of time outside riding bikes, playing tee-ball and eating Bomb Pops. The boys also spent a good amount of time on video games… sigh.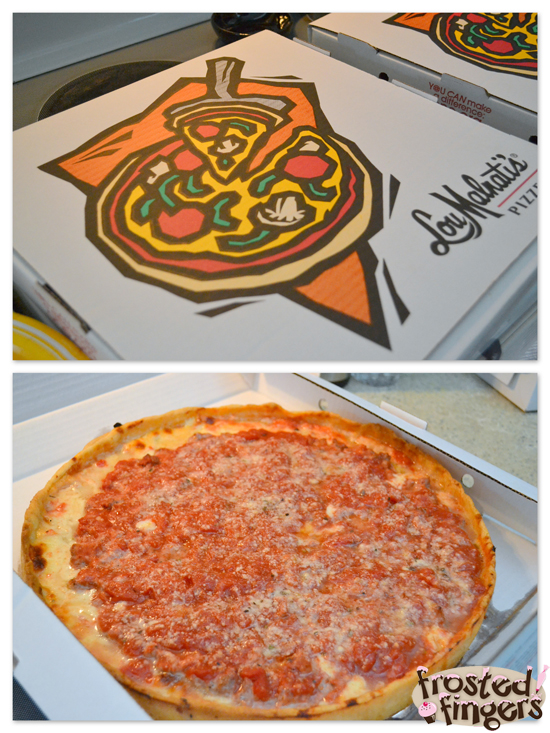 Since I had a lot of out-of-towners, I ordered Lou Malnati's pizza for dinner, the best pizza in Chicago! Sara's only request before she left back to Texas was to have some Chicago style pizza.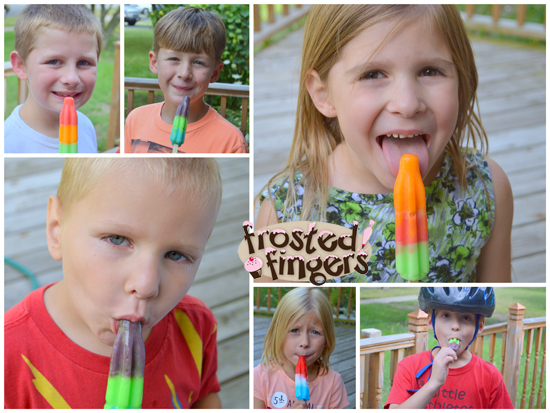 The kids loved the Bomb Pops and couldn't get enough of them! They sent me four different boxes to try: The Original Bomb Pop, Hawaiian Punch Bomb Pop, Sower Wower Bomb Pop, and the Original Sugar Free Bomb Pop. The boys all went for the Sower Wower!
Did you know that Bomb Pop is an official sponsor of Little League® Baseball and Softball? Buddy loves playing baseball. He just finished up his coach pitch season with his team in third place! (Second place in his division.) He signed up for baseball in the fall, too. Little Man wants to play Little Tees, but they don't have that in the fall, so he will most likely be playing Little Kickers Soccer.
What do your kids like to do during the summer? Mine love swimming, riding bikes, and sports. Do they like Bomb Pops? Feel free to visit the Bomb Pop website for more information on their products.