Note: I received water bottles and other gifts in exchange for this post. All opinions are my own.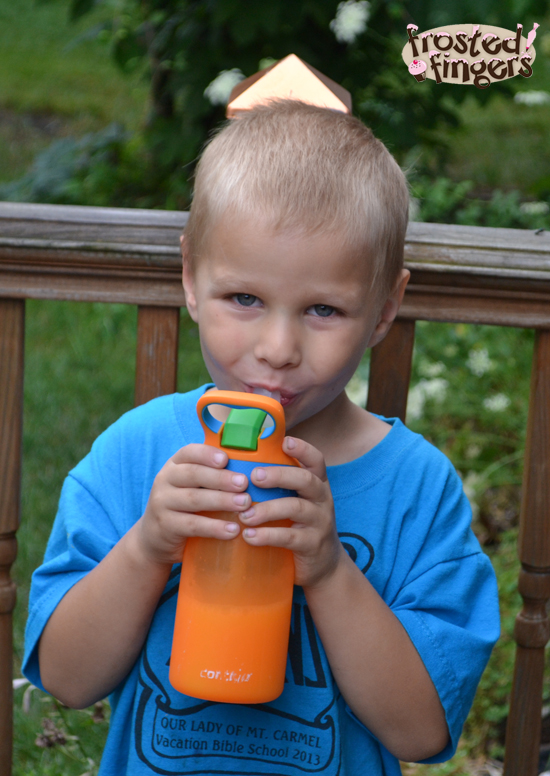 Last month I shared how Contigo sent me some water bottles to try out and I told you I'd review them and let you know what I think. My kids use that Striker, pictured above, all the time. We have put juice, milk and water in them. I love how easy they are to clean. The non-spill spout parts come out for easy cleaning, but are actually attached to the lid so that they don't remove completely and you can't lose them. The hardest part for my kids was learning to drink from the cup like a straw instead of tipping the cup to drink like a normal cup.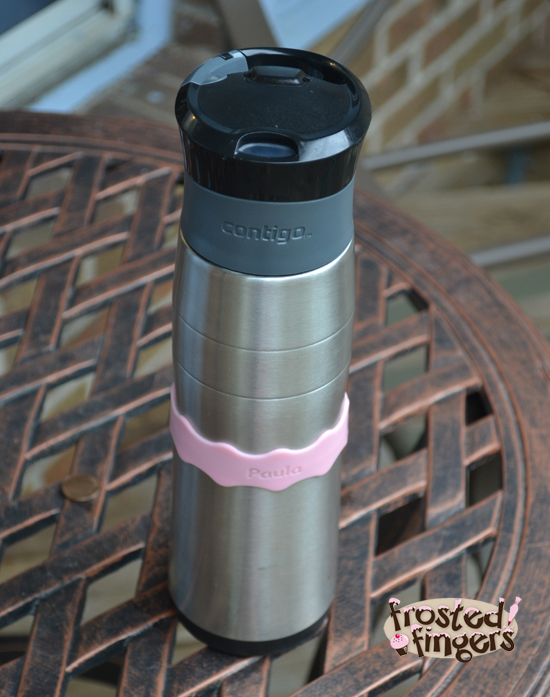 My favorite cup is the Drake Vacuum-Insulated Stainless Steel Water Bottle. You have to be careful when drinking out of this cup, because water sometimes collects on the "trap-door" that you drink out of. If you aren't paying attention and there's water there, when you go to push the button to open the door to drink, you may get splashed! I've learned to put my hand over the lip when I press the button so any spray back splashes my hand instead of my face. Besides that small issue, I love this cup. It's insulated, so it keeps my water cold for hours. I HATE warm water. I fill this up many times a day with ice water to keep myself hydrated.
My husband uses the West Loop travel mug all the time for either ice water or some iced tea. I tried using it under my Keurig once for coffee, but the mug was too tall. It's another stainless steel insulated mug, so it keeps things cool for a long time.
We used the Addison and Madison water bottles a ton during Tee-Ball season. I would fill the Addison up with a ton of ice and water for Buddy to keep on the bench with him and I'd fill the Madison up for the kids to share on the bleachers. My only complaint is that they don't keep things cool for long since they are not stainless steel.
Overall we love our Contigo mugs and I would suggest them to anyone looking for a great travel mug or water bottle. Remember, if you want to buy a water bottle or travel mug from Contigo, you can get 20% off by entering the code "COMMUTERPROMO"
Below is a cute info-graphic about how America commutes. What do you drink while you commute?