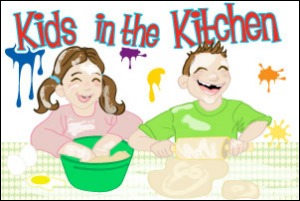 This week has been a whirlwind of coming back from my Brandcation trip and then my husband left on Tuesday for work in Texas. After yesterday, I totally feel for a single mom! I mowed the lawn, washed clothes and folded probably 5 loads of laundry, made dinner, did dishes, and worked. I can't imagine if I had a full-time outside of the home job (which I was actually offered this week.)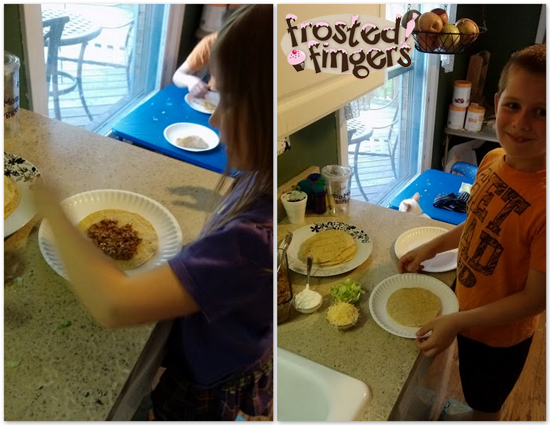 I decided this week to let the kids do a make your own taco bar and the kids loved it. We all love tacos in our family and they loved that they were able to make them however they wanted. We've had a pretty productive week but I'll be glad when Daddy gets home tonight.
Did you have fun in the "kitchen" this week? Did you try a new food or a new kid friendly restaurant? Did your littlest ones use their snacks to count to 10? We invite you to share your experiences, photos, stories or recipes that include your #kidsinthekitchen.
Come join me and my co-hosts, Melinda at Look What Mom Found and Sara at Sensibly Sara, each week linking up a post, new or old, that feature the theme Kids in the Kitchen. It doesn't matter what you are doing as long as you are doing it together, enjoying it and learning something along the way.
preparing healthy snacks
having a tea party
discovering a local restaurant that your kids love
creating new family friendly recipes
Don't have a blog? Share an instagram photo or Facebook update.