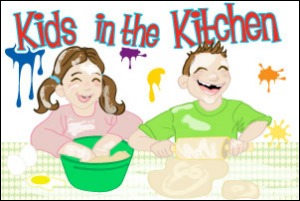 This is not the way I wanted to start off my first week of Kids in the Kitchen! I had great intentions of having the kids help me out with a great recipe and posting it here with lots of pictures. Real life happened, though, and I developed a sinus infection that makes me dizzy when I stand. We ended up eating out two nights and leftovers another night. Buddy really helped me out, though. He served the other two kids breakfast for dinner and breakfast the next morning without my help. It's really nice as the kids get older and they can help themselves and others in the kitchen. It's not something I want to do to take advantage of my son on a regular basis, but it was so nice that he was able to pull out a stool, get down the cereal and bowls and to be able to feed everyone by himself. Not only did it help me, but it helped his self-esteem and made him proud that he could help me out.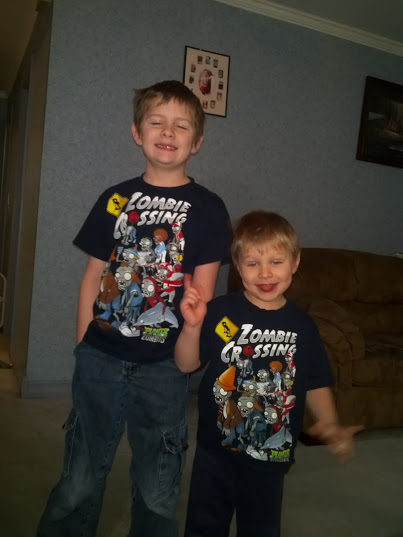 As you can see, these posts won't always be a recipe or be about cooking. Next week, though, I'd really like to share a cute recipe with you. Hopefully I can get that going this weekend so that it's not Friday morning and I'm scrambling again! Do you have a cute kid's recipe or story about your kids helping you in the kitchen? How about grocery shopping?
I would love for you to join me and my co-hosts, Melinda at Look What Mom Found…and Dad too! and Sara at Sensibly Sara, each week linking up a post, new or old, that feature the theme Kids in the Kitchen. It doesn't matter what you are doing as long as you are doing it together and enjoying it and learning something.
preparing healthy snacks
having a tea party
counting skills with m&ms
pouring from measuring cups
discovering a local restaurant that your kids love
creating new family friendly recipes
Don't have a blog, then share a photo you uploaded to Facebook or Twitter.  Share whatever you have, we want to see it.
Linky Rules
1.  Link up only your kid friendly recipes, stories, pictures or cooking lessons here.(No Etsy stores or giveaways please).
2.  Link directly to a specific post, update or tweet not your homepage.
3. Please add a Kids in the Kitchen button or link on your site or blog post or share through social media so readers know you are participating.
banner size http://lookwhatmomfound.com/wp-content/uploads/2013/01/kids-in-the-kitchen-banner.jpg

button size http://lookwhatmomfound.com/wp-content/uploads/2013/01/kids-in-the-kitchen-button.jpg
4.  Click through and comment, pin, like, tweet or share with other participants.  We love to share inspiration and ideas with each other, don't link and run.
5. Follow the hosts of this feature Paula at Frosted Fingers, Sara at Sensibly Sara and Melinda at LookWhatMomFound…and Dad too