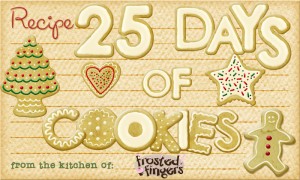 Day 9 of the 25 Days of Cookies! It's also the 2nd Sunday of Advent. This Christmas season is flying by! Last night we took the kids to look at Christmas lights around our area. First Daddy treated them to hot chocolate, which they finished before we ever made it out of the gas station parking lot and then we drove around to see lights. They were pretty tired and only Buddy made it the whole time, but by the time we reached the last house he said "Can we go home now?" So, on to today's cookie: This has been my husband's favorite cookie so far. I've gotten nothing but compliments on it. I'm pretty proud of it, because I took a chance and made it up! Strawberry Cheesecake Cookies! Be aware these cookies are pretty moist. You may want to store them in the refrigerator.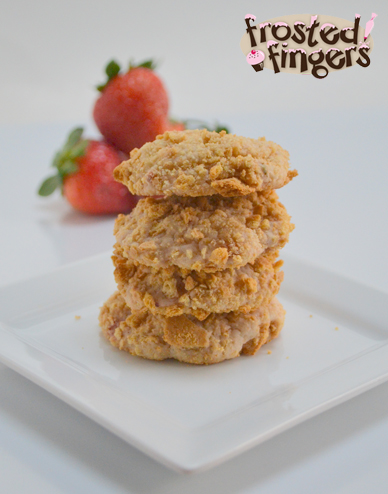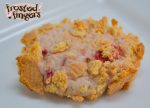 Strawberry Cheesecake Cookies Recipe
Ingredients
½

cup

unsalted butter

at room temperature

4

ounces

cream cheese

at room temperature

1

cup

granulated sugar

1/2

teaspoon

vanilla extract

1/2

teaspoon

strawberry extract

1

cup

all-purpose flour

½

cup

chopped strawberries

1

sleeve of graham cracker crumbs
Instructions
Preheat oven to 375 F. Line a baking sheet with parchment paper and set aside.

In a mixing bowl, cream together the butter and cream cheese on medium speed until smooth and well-combined.

Add the sugar. vanilla and strawberry extract and mix until the ingredients are well-combined. Add the flour and mix on low until the flour is incorporated. Add in the chopped strawberries.

Place the graham cracker crumbs in a small bowl. Scoop the cookies with 1 tablespoon, roll into a ball, and then roll in the graham cracker crumbs. Place the cookie balls on the baking sheet. Bake for 12 to 15 minutes, or until the edges are golden and the tops are slightly puffed.

Cool on the pan for 2 minutes before transferring to a wire rack to cool completely. Store in an airtight container.