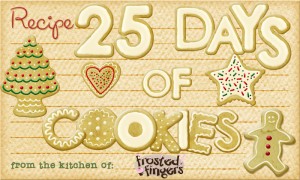 Wooo! Day 10! 15 days until Christmas! I still have about 12 more recipes to pull together before Christmas as well. I planned on baking yesterday, but unfortunately my car decided to stop working. We had an unplanned playdate with the cousins while my husband and brother-in-law fixed it. The upside of the day was I got caught up on laundry and got the house cleaned. The downside is I didn't get any cookies made! There's always tomorrow. So for today's cookie I have a little red velvet and peppermint mixed together. They turned out pretty good. The kids liked these.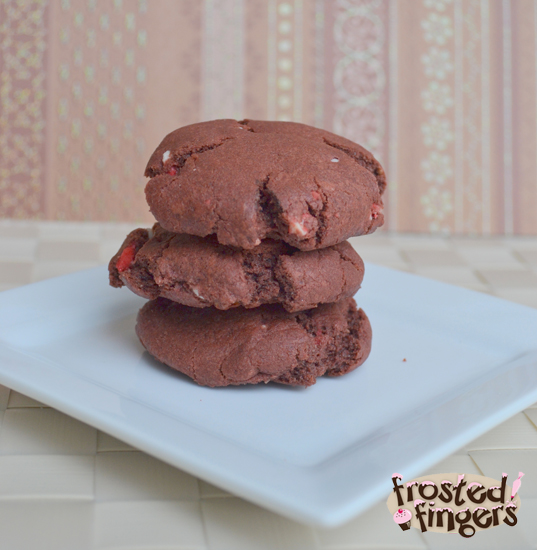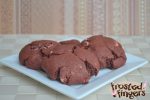 Red Velvet Peppermint Cookies
Ingredients
1/2

cup

butter

1/2

cup

sugar

1/2

cup

brown sugar

1

egg

1

teaspoon

vanilla

1 1/2

cups

all purpose flour

1

teaspoon

baking soda

1/4

teaspoon

salt

1/3

cup

cocoa powder

1

teaspoon

red food coloring

1/2

cup

peppermint chips
Instructions
Preheat oven to 375.

Cream butter and sugars together until fluffy.

Add egg and vanilla and combine until smooth.

Beat in red food coloring.

Stir in cocoa, flour, baking soda and salt until just combined.

Fold in peppermint chips.

Scoop out 1 tablespoon of dough and set on baking sheet.

Bake for 10-12 minutes.