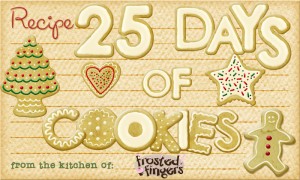 Day 18 of the 25 Days of Cookies! Today I'm featuring a cookie by my friend Di because I had my first cookie fail yesterday. It wasn't a TOTAL fail, but her recipe turned out so much better than mine. We both were trying to make up our own Piña Colada cookies. Believe me, hers are MUCH better. I went shopping today to get missing ingredients for a few cookies I want to try. I'm going to get to baking as soon as I get this post published!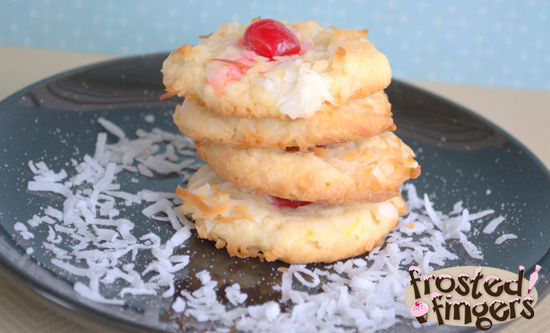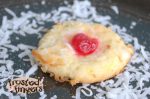 Piña Colada Cookies Recipe
Ingredients
3

cups

flour

3

tsp

baking powder

1

tsp

baking soda

1

tsp

salt

sifted together

1

cup

cream of coconut

1

cup

granulated sugar

1

cup

shortening

2

tsp

rum extract

2

tsp

vanilla or coconut extract

1

cup

crushed pineapple drained

Maraschino Cherries halved.
Instructions
Preheat oven to 350 F.

Cream Sugar and Shortening together until combined.

Add in Cream of Coconut, Drained Pineapple and Extracts and mix until combined.

In a separate bowl combine together dry ingredients.

Add dry ingredients to wet slowly until fully incorporated.

Scoop onto cookie sheet and top with Coconut and 1/2 of a Maraschino Cherry.

Bake for 12-14 minutes.