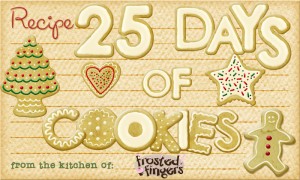 Day 17! One week, just ONE WEEK until Christmas! Today I'm featuring bacon. Who doesn't like bacon, right? Unfortunately the best picture I got of these cookies completely disappeared from my hard drive while I was editing it. It was already erased from my camera card, too. Sigh! These cookies kind of taste like you're eating walnut pancakes with bacon all rolled into one!
Bacon Walnut Butter Ball Cookies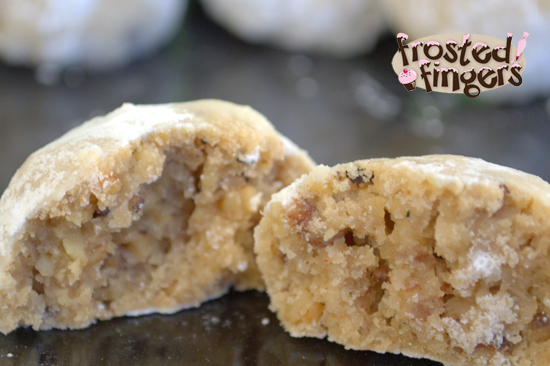 Ingredients
2 c flour
¼ c sugar
¼ c brown sugar
½ tsp salt
1 c soft butter
2 tsp vanilla
¾ cup mined bacon
2 T syrup
1 c minced walnuts
powdered sugar in a ziplock baggie
Instructions
Preheat oven to 325.
Mix all ingredients together except for the powdered sugar.
Form dough into balls. (I use a tablespoon to scoop.)
Bake for 20-25 minutes.
Let cookies cool and then shake in powdered sugar.