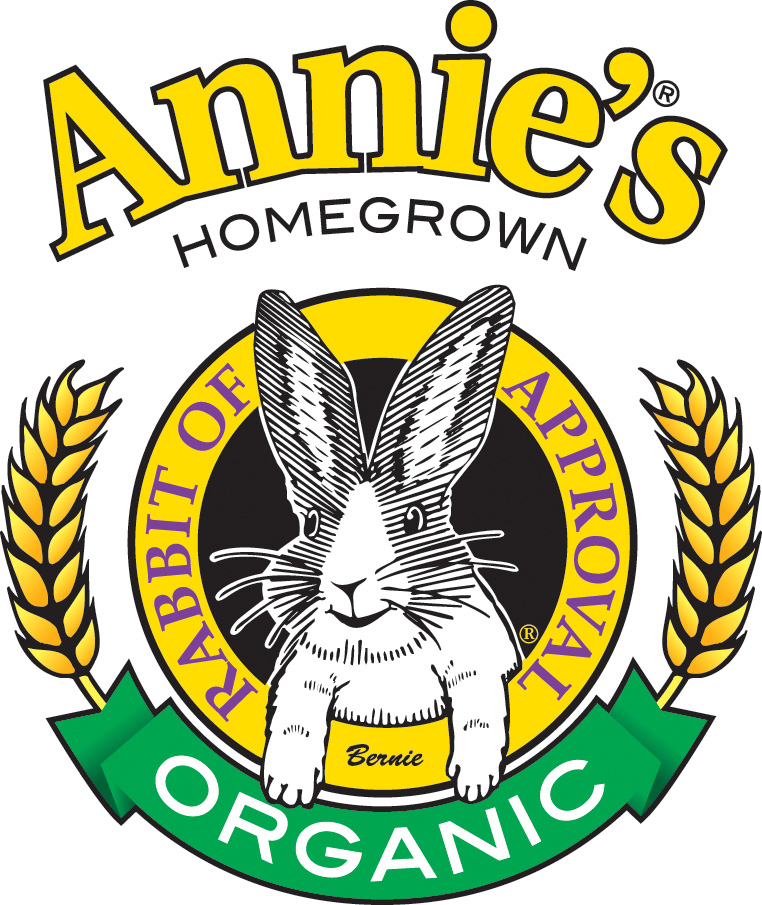 I haven't mentioned it much here, but I've been making changes in my family's food choices and have started to buy more organic items. Organic pizza is NOT an easy thing to find in my town. Meijer used to carry their brand but I haven't been able to find it in a few months now. When I found out that Annie's Homegrown has new Rising Crust Pizza coming out, I started to do a happy dance! Annie's is also doing a Pizza Tour to kick off the release of the pizzas. Starting September 29, Annie's is hopping on the road on our Slice of Happiness Tour. They'll be giving away free rising crust pizza samples, coupons, games and great prizes in select cities nationwide. I'll be somewhere in the Chicago area either October 12 or 13 to visit their stop here! I can't wait to try their pizza.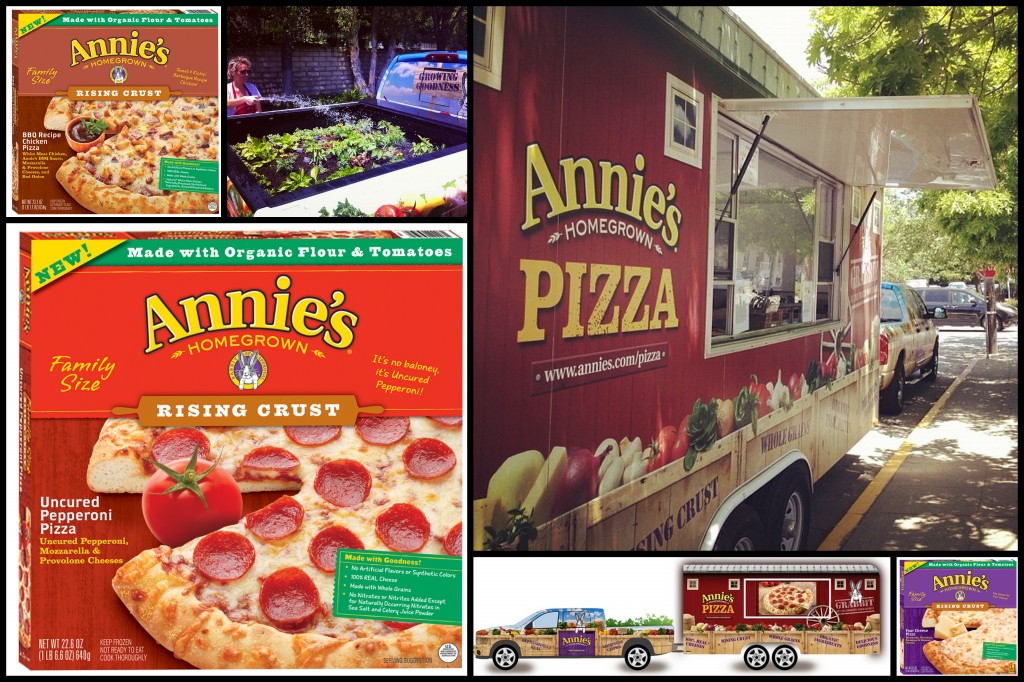 Grab a Slice of Happiness!
To celebrate the Rising Crust Pizza launch, Annie's is kicking off the "Slice of Happiness Tour" from its hometown, Berkeley, Calif., on September 29. Through mid-November, Annie's mobile pizza kitchen and organic garden will travel 6,000 miles to 11 cities nationwide, offering samples of all three pizza varieties. In addition to pre-arranged stops at family-friendly events like farmers markets, youth sporting events, and parks, Annie's will be making special "detour" stops along the way as requested by Annie's fans. Fans interested in vying for their very own "detour" event can submit their request at www.anniespizzatour.com. At each stop, the "Slice of Happiness Tour" will serve up delicious pizza and host a number of fun, family activities including the opportunity to dig into Annie's Truck Farm – a mobile garden growing organic herbs like the ones found in Annie's pizza. Visitors can also take interactive family photos with Bernie, Annie's mascot and Rabbit of Approval, and have a chance to win prizes, pizza coupons or an appearance on Annie's "Slice of Happiness Tour" website. Fans can show their support by using the hashtag #sliceofhappiness on Twitter or Instagram.
Tour Schedule
(Locations to be announced online closer to event dates.)
Sept. 29-30 San Francisco Bay Area
Oct. 5-7 Denver, CO
Oct. 10 Des Moines, IA
Oct. 12-13 Chicago, IL
Oct. 16-17 Cincinnati, OH
Oct. 20-21, 23 New York, NY
Oct. 24-25 New Haven, CT
Oct. 27-28 Philadelphia, PA
Oct. 31, Nov. 2 Atlanta, GA
Nov. 3-4 Nashville, TN
Nov. 7-8 Minneapolis, MN
Nov. 14-16 San Francisco Bay Area
Note: I wrote this review while participating in a campaign by Brandfluential on behalf of Annie's and received products to facilitate my post and a promotional item to thank me for taking the time to participate.