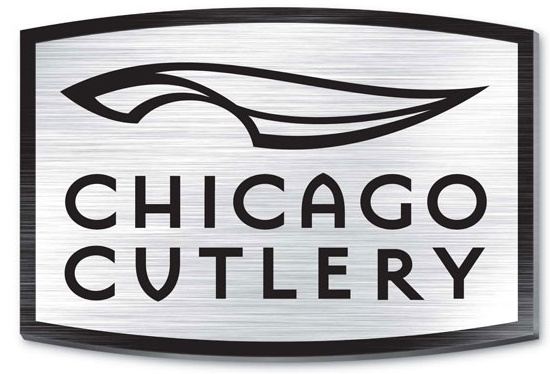 I'm so excited to have been chosen to be a Chicago Cutlery Mom Ambassador! I have been dying to learn how to use knives properly and to get some quality knives. I didn't get a chance to help out my mom in the kitchen much when growing up, so I feel like I'm lacking culinary skills I feel I should have. That's one of the reasons I want my kids to start early. I'm even thinking that one night a week my oldest needs to pick a meal that he and I will make together.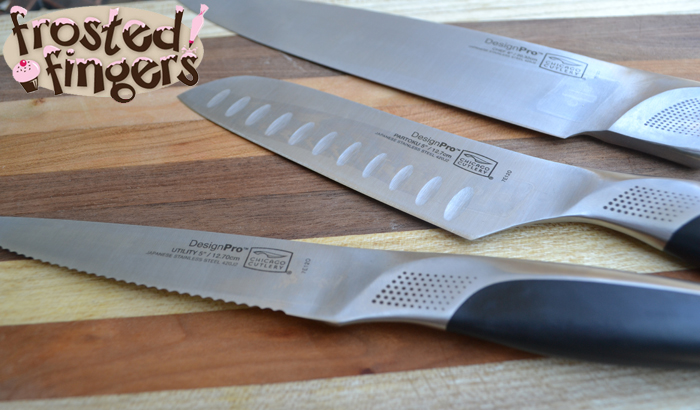 So far I am really loving these knives. I have used that middle knife in the picture to cut up a pork tenderloin and chop veggies. It's so easy to use and fits great in my hand. I just would really like someone to teach me how to use them properly so that I can get fast with them. Just a quick warning that these knives are very sharp (I cut myself pretty badly) but I would not want them any other way! I am absolutely in heaven that I have sharp knives in my house. I just need to keep them up and away from children. Keep an eye out coming up, because I'll be doing a giveaway of Chicago Cutlery knives and at the end of this campaign I'll be posting a video of everything I've learned. There's a possibility that I'll be able to take a couple hour class at Chicago Cutlery downtown, which will hopefully help me to learn even more. I'm so super excited about that!
In the meantime, you can find Chicago Cutlery knives on Amazon. I look forward to learning knife skills and sharing them with you. I'd also love to know what do you think your level of knife skill is? If I could make a video of something to help you with your knife skills, what would you like to see?
I wrote this review while participating in a Brand Ambassador Campaign by Mom Central Consulting on behalf of ChicagoCutlery and received products to facilitate my post and a promotional item to thank me for taking the time to participate.