I had never heard of Jewelry Candles until I was asked if I'd like to join in on this giveaway hop. I've just recently started liking to get jewelry and to accessorize my outfits. I can't believe that you could get a piece of jewelry worth up to $7500! Can you imagine? They have over 30 different scents, but I'd love to try the one we're giving away: Mango Papaya. Good luck!!
Jewelry Candles is a candle company which produces the highest grade soy-wax candles (which burn for up to 150 hours!), with an added bonus. Buried inside the candle, a piece of jewelry is hiding, just for you!
From the Jewelry Candles website:
Inspired by the American Classic, Willy Wonka And The Chocolate Factory! Instead of a golden ticket in a chocolate bar, you get Premium Soy Wax Candles with jewelry hidden inside worth anywhere from $10 to $7500! You may get a ring, bracelet , necklace, pendant, anklets or beautiful pair of earrings in your candle! You just never know what you are going to get!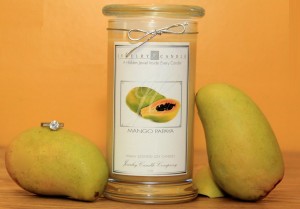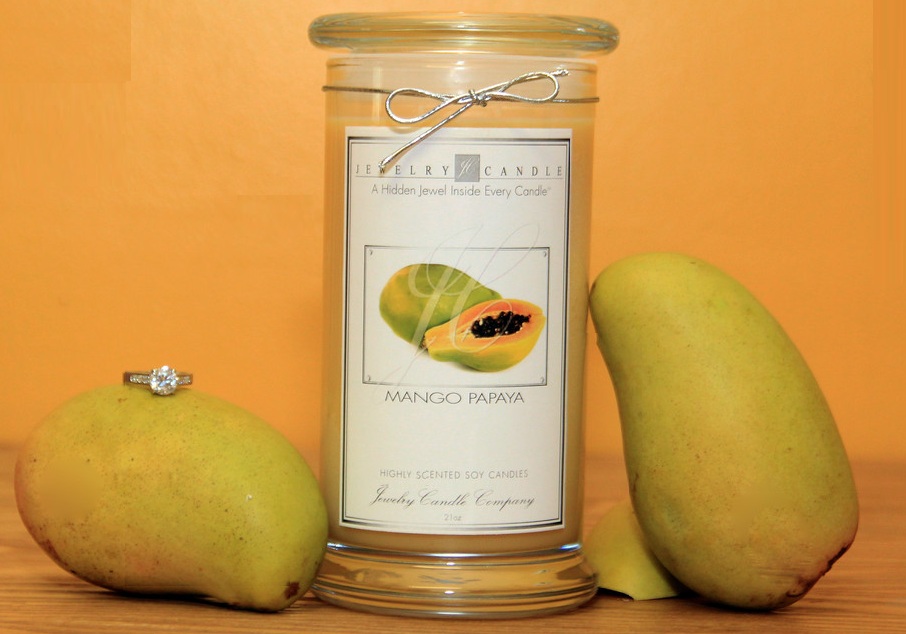 With over 30 different scents, Jewelry Candle is sure to have something you'll love. These candles make a great gift for a sister, mom, or friend. Jewelry Candles are currently priced at $24.95 per candle, or $120 for a five pack. Plus, if you love what you get, you can sign up for their brand new Candle Club.
Whether it's costume jewelry or the real deal, fans are delighted to find their little foil package, and unwrap their surprise. You can learn more at JewelryCandles.com. Become a fan on Facebook to enter their giveaways and stay up to date on new and exciting scents.
Because we love our fans, these blogs have joined together with Jewelry Candles to host a giveaway for a Mango Papaya Jewelry Candle! Visit these great blogs to read fun articles, enter more great giveaways, and get great tips on everything from eating Gluten Free, being Green, Recipes, Coupons, and MORE!
Enter by using the RaffleCopter form below.
This giveaway is open to US mailing addresses ONLY.
Giveaway ends at 11:59PM on SEPTEMBER 15, 2012