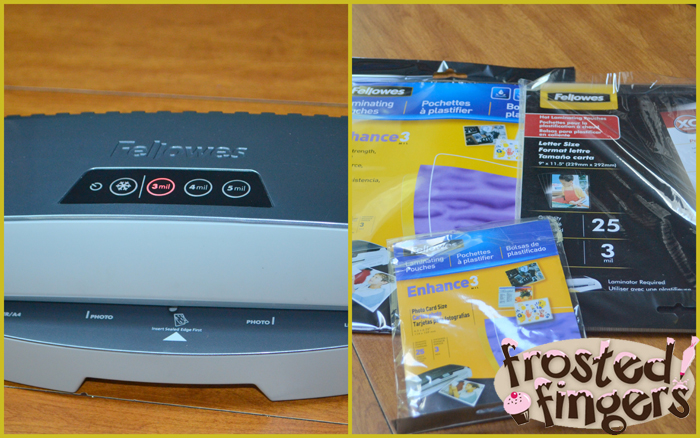 I mentioned a few days ago that I am home schooling my youngest. I think one of the greatest inventions is the laminator! I don't think any teacher or Mom should be without one. I received a Fellowes Saturn 2 95 Laminator to review and my brain is in idea overload here! A few years ago a few friends of mine and I were really big into making file folder games for our kids. (They are great educational tools!) I didn't have a laminator, though, and had to use those sticker type laminating pouches and they were quite a pain to get things set right inside of them.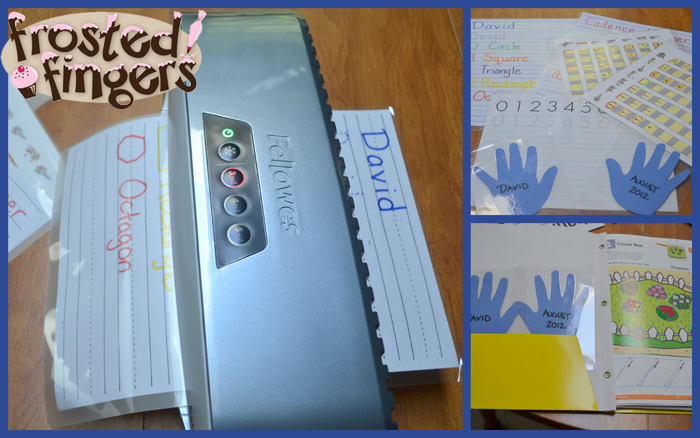 The Fellowes Saturn 2 95 Laminator is so easy to use! You pick up some laminating pouches which come in 3 thicknesses, place whatever you want to laminate in the pouch, turn on your laminator, choose the thickness of your pouch and then wait for it to heat up. There is even a cold setting if you'd like it to press your cold self-adhesive laminating pouches for you. (I have not tried this setting yet, so I don't know how well it works.)
So far I have laminated cut outs of Little Man's hands to have them for reference at the end of the year to see how much he's grown. I've also made tracing worksheets for both him and his sister. I sat him down with his tracing sheet so I could show how he was practicing for this post and he wouldn't stop tracing. I can't believe how well he's doing with all his school work. He's like a little sponge all ready to soak up anything he can. His sister, on the other hand, wanted nothing to do with learning at his age, up until now at 5. She's having problems still identifying her letters so she has practice sheets for letters, numbers and one sheet that has her full name, address and phone number on it since she is supposed to know these things in Kindergarten.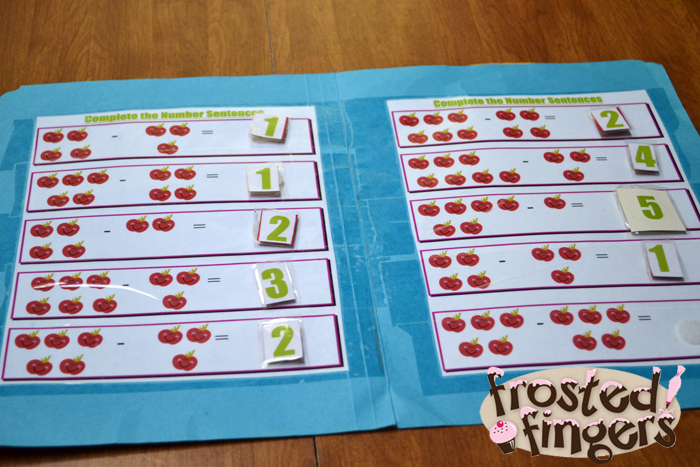 I plan to sit down this week and laminate more things for the kids to work or play with. I'd love to get back into making some of those file folder games! They're a great thing to bring when you know you're going to a sit down restaurant and you need to keep the kids occupied for a long period of time. I'm not a fan of letting your child bring in a video game or handing over my phone at the dinner table. Read a book or practice your learning if you're that bored with the adult conversation.
If you'd like to have some laminating fun with me, you can buy a Fellowes Saturn 2 95 Laminator at Staples. It normally retails at $159.99 there, but they're having a great deal right now! They have an instant savings of $50 plus there's a manufacturer mail in rebate for another $50 off making it a total of $59.99. Totally worth it if you're a teacher or mom, in my opinion! You can also check out Fellowes idea center once you get one. Follow Fellowes on Facebook as well!
Note: I was given a laminator in exchange for my review. All opinions are my own.